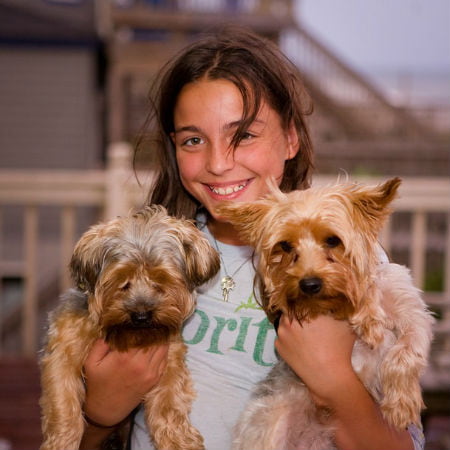 Around 15,000 to 30,000 years ago, people started domesticating dog breeds. Today, the idea of pet ownership remains embedded in the human psyche—not only in the United States, but all around the world. According to current pet ownership trends, around 55 percent of American households are said to have at least one pet, most of which have dogs. The high number of pet owners in the US stems from the belief that pets make a positive contributions in their lives. Around 90 percent of dog owners, specifically, believe that their dogs have positive impacts on their physical and mental health. The connection that they have with their pets is actually the reason three out of four pet owners shop for pet products to pamper their furry friends.
Significant Pet Ownership Trends in the US
There still seems to be a challenge for retailers and marketers in pet business. The way pets owners view their pets is also closely related to where they live such as urban areas, suburban or outer suburban locales, or even rural parts of the country.
A study about pet ownership trends showed that urban pet owners are much more likely to agree that pets too have special nutrition needs and are concerned about food allergies and intolerance. They also tend to agree that natural or organic brand products are often better than the standard national products available in most stores. For them, pet food contamination and product safety are key considerations before they purchase.
Location is not the only difference. The same report identified a number of demographic trends that played a role in marketing. Adults and professionals between the ages 18 and 34 are shown to have the likelihood of owning a pet, with 43 percent of those in this key demographic who do not have pets also said that they want to have one in the future.
Scroll down for video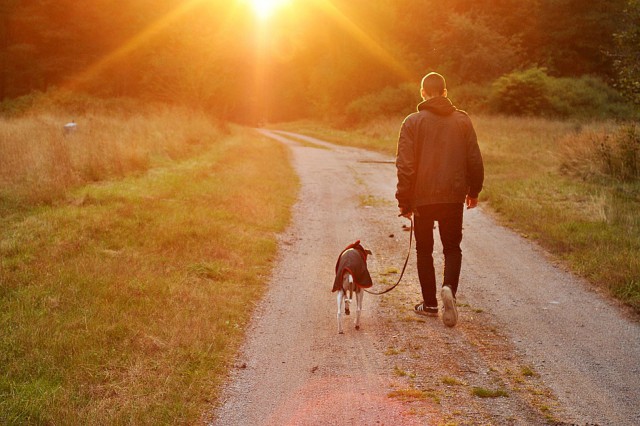 Aging boomers, on the other hand, offer a different story. At the turn of the century, 37 percent of adults aged 70 and over owned pets. However, in 2015 and 2016, the percentage jumped to around 40 percent. If these pet ownership trends from the young adults and senior citizens continue, it is likely that pet ownership will rise in the coming years.
Growth in Pet Ownership Trends
There has been a 29 percent increase of dog ownership in the US during the last decade, with multiple-dog households growing at a faster rate. In fact, a study showed that the growth of number in dog ownership far exceeded the canine population growth in the country. It seems that multi-pet households are key in such growth. Dog and cat ownership trends, or basically any pet, vary depending on circumstances: it has been observed that high-income families tend to propel an increase in the number of their pets, as do childless families.
Interestingly, the baby boomer generation seems to be more attached to large dogs. This may be due to larger breeds foster feelings of extra security, which is a positive point for the aging baby boomer population. Meanwhile, millennials and city-dwellers have pets that are likely to be suffering from stress issues. Because of the importance of dog care, dog owners are seen to live in the 25 largest metro markets in the country. In these areas, owners are likely to splurge for their pets, including pampering and updating their pet gadgets such as GPS tracking technologies, which work best in urban and suburban neighborhoods.
Cat Ownership Trends
Cats were once worshiped as gods in Egypt. Today, they serve as pets to about 59 million Americans. Despite the high number of cat owners, it seems that there is little growth in cat ownership over the past decade. It is not because cat lovers turned to dogs, it is because there is a larger number of multi-cat households than there are multi-dog households. Cat ownership trends indicate that owners usually get a cat for their cats and for themselves as well. Because of this, those who have more than one cat tend to use pet services or pet safety devices more often. Among these include groomers and cat sitters for safety and convenience or GPS tracking technology for pet security.
Cat ownership trends have also seen differences in the way owners in urban and rural areas take care of their pets. Much like the dog population, urban cat owners tend to pamper their cats, while rural owners are not as concerned. No matter where cat owners tend to be, though, they tend to look for cat foods with the right protein and taste that their cats like.
Other than their pickiness in their diet, cats don't need as much care as dogs; for instance, they sleep for longer hours and are significantly less playful than their canine counterparts. However, they do still need to get their regular dose of exercise, something that many seem to forget, considering that 24 percent of cat owners have overweight felines. The rise of overweight cat population may have stemmed from the fact that it has become part of cat ownership trends for the felines to be not only likely fed in the kitchen, but they are also usually owned by seniors. A study regarding pet ownership trends showed that cat ownership in seniors increased 43 percent over the last decade.
Watch the videos below
Let us help you. We'd be delighted to answer any tracking questions you have or discuss the options in more details.