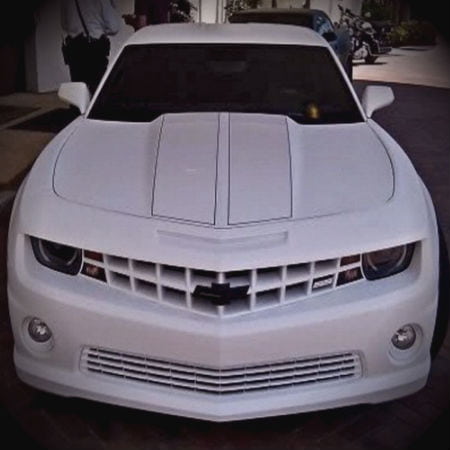 One of the true superstars of the NBA, LeBron James is a dazzling master of the basketball court and a world-class athlete. His list of accomplishments seems to cover every major award the NBA can offer—most valuable player, rookie of the year, scoring champion, NBA first team, all-star game MVP, the list goes on. The Ohio native is also a major inspiration for young people everywhere, thanks to his extensive charity work.
Scroll down for videos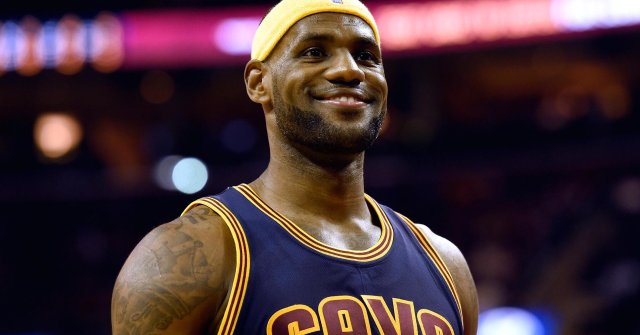 Lebron James's Car Collection
The LeBron collection runs the gamut from wonderfully tacky to impressively stylish, but every vehicle here carries a hefty price tag. The following are a select few of Lebron James's car collection that caught our eye.
Get Your Groove On
The best cars are impossible to miss, and there is certainly no missing James's 1975 Chevrolet Impala. Looking like something Pam Grier or Fred Williamson would have driven when battling against "The Man" in a 1970s drive-in movie, this blue bombshell is certainly a sight to see. The wafer-thin tires and gigantic chrome wheels look especially striking, if not particularly safe to roll around on.

Jungle Boogie
The Lamborghini Aventador is also truly amazing to look at. Boasting all of the style and speed of a typical Lamborghini, this custom designed vehicle sports a paint job unlike anything you have ever seen. Best described as jungle camouflage, it certainly would not blend in with city traffic. As a conversation piece, it more than holds one's attention.

Sleek and Fast
One of the less audacious but no less flashy of Lebron James's car collection is the Porsche 911 Turbo S, a jaw-dropper in its own way. The 6-cylinder, 560-horsepower engine guarantees high performance, and the Turbo jets down a track just as impressively as its owner zooms around opponents. Its zero-to-sixty in 2.7 seconds performance time practically induces whiplash, while the $175,000 price tag brings about heart failure.

Quiet Cool
Continuing Lebron James's car collection and his love for European driving excellence is the Maybach 57S, a German craftsmanship at its peak. Clocking from zero to sixty-two in five seconds, the 612 horsepower, 6-liter V12 engine is certainly racing caliber. Incredibly fast, but also wonderfully quiet, the Maybach allows you to burn rubber and relax at the same time.

A Challenger and a Winner
Somehow more affordable but still amazingly fast, the Dodge Challenger SRT has plenty of vintage Detroit muscle car power packed into a somewhat bulkier frame. It may not seem like the ideal family car, but James reportedly favors this one for that purpose. That 6.4-liter, V8 engine would certainly make cruising around side streets and mall parking lots more fun.

No Bow Is Big Enough
Some kids get a car for their 18th birthday, but LeBron James's mother gifted her boy with an absolute dinosaur of a vehicle. The Hummer H2 is not exactly subtle in any way and future generations will view it as one of the most excessive yet least efficient vehicles to ever hit the road. It definitely has curiosity value and would no doubt find favor should the zombie apocalypse ever hit.
Whether you drive a classic collectible like the one from Lebron James's car collection or a garden variety Corolla, everyone is concerned about security.  The FBI estimates that a vehicle is stolen in America every 45 seconds, but there is an easy and economical way to ensure your car is not lost forever.
GPS technology allows users to keep track of their car's location or track stolen vehicle with incredible accuracy, so police are more likely to retrieve your auto intact. Invest now in a GPS car tracker device and spend more time enjoying your car and less worrying about it going missing.
Watch videos below
Let us help you. We'd be delighted to answer any tracking questions you have or discuss the options in more details