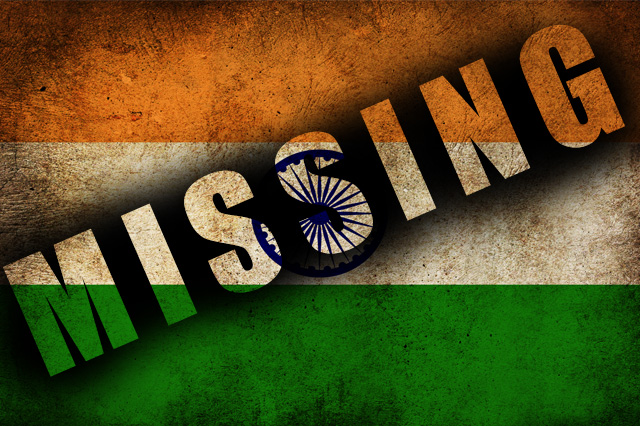 The eight-year-old missing girl, Jyotsna, had played the entire day at her aunt's place, not realizing the day was approaching sunset. Her father, Namdeo, an auto-trolley van driver and a very strict man, did not like his daughter staying outside late. Shashikala, Jyotsna's mother, hated seeing her daughter get beaten up when she got back home so she asked her to stay back at her aunt's house and return in the morning. But instead, mad at her father, Jyotsna ran away from home toward the train station near her house in Datta Nagar Chandrapur.
Scroll down for video
Missing Girl: Jyotsna's Experience
The day Jyotsna left home, she entered a train leaving for Mumbai. After the long journey, she had arrived at the state capital. Not long after, she started asking people how she could return to Chadrapur. An individual pointed out a train, which she didn't know was headed to Secunderabad as she boarded it. The missing girl had barely eaten anything. She begged for some food at a nearby restaurant she saw.
Jyotsna talked with the restaurant owner, gave him the information he needed. The missing girl believed in good faith that the owner would help her go home, but instead he took her to his sister's house to work as her maid.
After a long year working as a maid, Jyotsna still had not found a way to go back to Chandrapur. One day, when Jyotsna was feeling very sick, she refused to work. Infuriated with her, the family who took her in threw her back to the streets in another totally unknown place to her. She was practically back to square one. She found her way to the train station where she met a policeman who took her to an NGO called Child-line.
Jyotsna was finally in a place where she could get education as she studied till class 10. She learnt a few skills including sewing and stitching. When she was old enough, she got married to a man and had two kids with him.
She had started a fresh new life with her new family happy—however, she was still missing her background back at Chandrapur.
On March 14, 2016, Jyotsna gave a phone call to the Chandrapur Police helpline number. Constable Mamta Madavi got her call and was shocked after listening to her.
Mamta narrated Jyotsna's story to Superintendent of Police Sandip Diwan who directed her case to the women's cell. After a thorough interrogation, the women's cell learnt from Jyotsna where her house was located. As they couldn't recall the year she went missing, a team was set up to search for an auto-trolley driver who filed for a missing girl from 1994 to 1996. Finally, after eight days of searching, a file was found of a missing girl, the eight-year-old daughter of an auto-trolley driver named Namdeo Dhavale.
It was arranged for her family to meet her at the police station. It was an emotional reunion, which brought Jyotsna, her family, and others down to tears.
"Whenever I saw her friends growing up, I missed her. I would say, 'My Jyotsna would have been this big too if she was here.' We did not celebrate Diwali since the day she went missing. I am so thankful to God and to the police who reunited us with our daughter," said Shashikala Dhavale, Jyotsna's mother.
Watch the video below
Let us help you. We'd be delighted to answer any tracking questions you have or discuss the options in more details