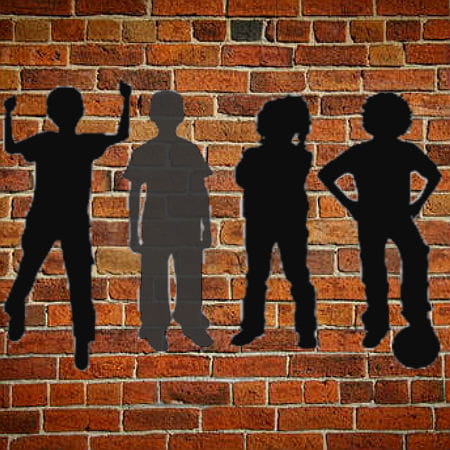 The innocence of child tugs at people's heartstrings. Because of this, stories of missing and murdered children are harder to fathom than most. After all, who could dare hurt those who are beautiful and pure of soul? Many, as it turns out. The numbers and most pieces of information about missing children reported every year can be heartbreaking.
This is why it is understandable how parents can get overprotective with hourly phone calls to check in or their need to keep track with GPS devices as a way of monitoring children on a regular basis.
Information about Missing Children You May Want to Know About
More than 800,000 children go missing in the United States every year. This number means that one child goes missing every 40 seconds. Once a child goes missing, the first three hours becomes the most crucial in finding them, because approximately 76.2 percent of children who end up being murdered are dead within three hours after abduction. This is especially important to consider, as it can take officials up to two hours to get important information about the missing child from their parents.
Half of the missing juvenile cases reported in the United States each year are runaways. One quarter of the cases are abductions committed by family members, usually due to custody disputes, and only 100 are kidnappings by strangers.
In the US, enough children are abducted by family members on an average day to fill a school bus every other hour throughout the year. This piece of information about missing children means that of the family-abducted children, fathers are responsible for the abduction 53 percent of the time, mothers 25 percent of the time, and other relatives (grandparents, aunt, uncles, etc.) are responsible for the remaining number. Around 46 percent of these children are returned within a week, and 21 percent, within the month.
Child abduction victims usually range between the ages 12 and 17 years old and are mostly white. On the other hand, as many as 90 percent of the kidnappers are men. In more than half of these cases, victims are also said to be sexually assaulted. Non-family abductions usually happen to children from minority groups. African-American children making up 42 percent of said kidnappings.
In the mid-1980s, milk carton ads with photos of missing children began appearing. The first child to appear on one of the milk cartons was 6-year-old Etan Patz from New York. He disappeared walking to his bus stop in May 1975 and was never found. In 2012, however, a man called Pedro Hernandez confessed to killing him.
Disappearing children fall under the National Child Search Assistance Act. This was passed in 1990 and prohibits law enforcement agencies from requiring a waiting period before taking a missing persons report. It provides that certain information must be entered in the National Crime Information Center database to help locate missing children faster.
Scroll down for video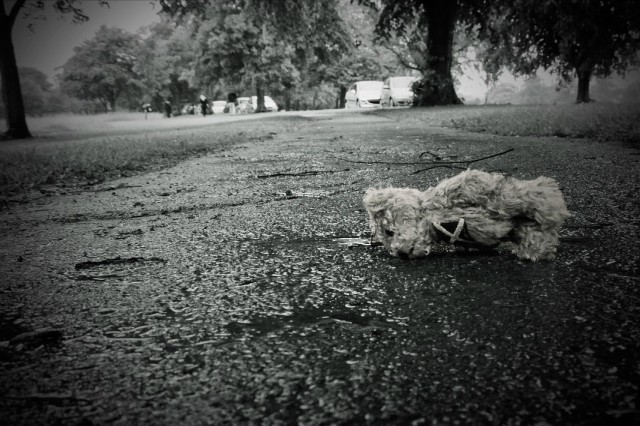 A child abduction alert system originated in the US in 1996. An acronym for America's Missing: Broadcast Emergency Response (AMBER) alert was named after 9-year-old Amber Hagerman, who was abducted and murdered in Arlington, Texas. The first child in the US to be recovered using the AMBER alert was Rae Leigh Bradbury, a child abducted at 8 weeks old in Texas, in November 1998.
One of the first missing children ever recorded in America was Virginia Dare. She was the first baby born in the New World on Roanoke Island in 1587. After she was born, her grandfather left for England to get more resources; however, when he returned three years later, he was unable to find Virginia or any of the other settlers. He did have a clue, though: the word Croatan was carved into one of the settlement posts that were left behind.
Charles Lindbergh's baby remains one of the most famous missing person's cases in the US. On March 1, 1932, Lindbergh's 20-month-old son, Charlie, was taken from his crib. His ransom was paid, but the kidnappers did not return the child. His body was found 72 days later. The tragedy inspired Congress to pass the Federal Kidnapping Act, which is also known as the Lindbergh Law. This act made kidnapping across state lines a Federal offense.
The International Centre for Missing and Exploited Children created the Global Missing Children's Network in 1998. It is a multilingual database that features photographs and information about missing children from around the world.
The Missing Children's Day is commemorated by the United States and several European countries every year on May 25. It was established in 1983, on the anniversary of the disappearance of Etan Patz.
Read more information about missing children:
Part 2 of 3 (Missing Persons in the USA)
Watch the videos below
Let us help you. We'd be delighted to answer any tracking questions you have or discuss the options in more details.