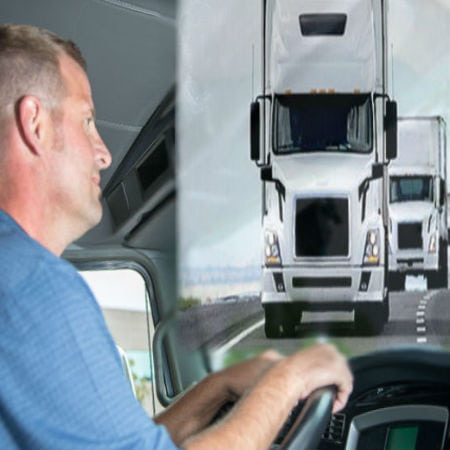 Drivers are considered to be important assets of a fleet company. They are physical resources needed to keep the operations running and help ensure customer satisfaction. But oftentimes, there is a lack of encouragement for drivers in several businesses, which often results in them leaving. It's ironic, how many fleet companies pay more attention to a driver's mistakes in the wake of an accident or when there are high fuel costs rather than their crucial contribution to the growth of the business.
With that being said, business owners should make it a point to give equal importance and employee opportunities to their drivers. Do not make the employee turnover rate increase every year just because you fail to provide them well.
Ways You Can Improve Driver Retention
Here are some helpful tips to consider on how to keep drivers satisfied with their role in the company and improve driver retention.
Scroll down for video
1. Make them feel connected with the company
Employees who are often out of the office may find difficulty in trying to voice out their concerns with the management. So instead, the management should be the one to find ways to reach out to them to check if they have any concerns regarding their job and if they require any assistance. This gives drivers the assurance that the company is willing to listen to them and in return makes them feel more secure.
2. Use a vehicle tracker to monitor their performance
GPS devices like Trackimo vehicle tracker can be hardwired to vehicles to give dispatchers detailed notifications on speed and sudden impact or acceleration. This has been trusted by several fleet companies in managing remote employees and monitoring driver behavior while on the road.
The reports will give managers enough bases to either reprimand or commend an employee. Managers may also make use of GPS technology to see how well drivers help to increase customer satisfaction.
3. Provide a healthy balance of work and personal life
Driving for long periods can be stressful for both the mind and body. Management must seek ways to provide reasonable break times for their employees while on the job. A break period ensures good health and safety for the driver. Also see to it that drivers get the days-off they need.
4. Give them employee benefits
Provide equal employee benefits to your drivers. Some examples include health and insurance policies or even yearly bonuses to motivate them to stay in the company. This greatly helps improve driver retention.
5. Award good performance with incentives
Indirectly, GPS motivates employees. GPS device is capable of providing data regarding your driver's performance. This gives the company an opportunity to provide positive reinforcement for good work, allowing other employees to be motivated to do the same.
Watch the video below
Let us help you. We'd be delighted to answer any tracking questions you have or discuss the options in more details