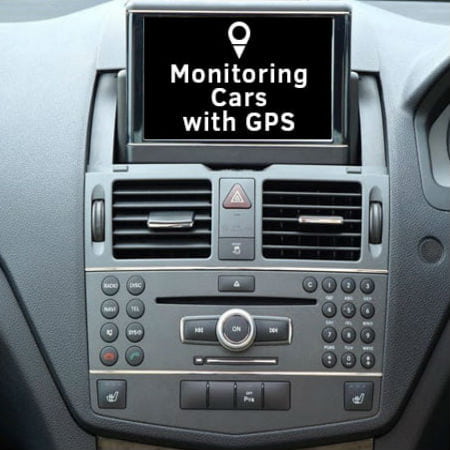 GPS monitoring for cars can be expensive, and many people with superb map skills believe that they don't really need one in order to navigate daily. However, there are some uses of GPS that could be more than just for mapping purposes. Take a look below and see if you should consider monitoring cars using GPS.
GPS Monitoring for Cars: Quiz
Answer with Yes or No.
1. Do I use vehicles for my business?
(The definition of "vehicles" includes heavy, medium, and light-duty vehicles, construction equipment, cars, motorcycles, RVs, pick-up trucks, vans, tractor trailers, buses, trailers, dump trucks, snow plows, limousines, taxis, etc.)
2. Have any of my vehicles been stolen in the past?
3. Do I want to know what is going on and where my employees/vehicles are during the day?
4. Would I like to reduce my fuel expenses and know if any of my vehicles are wasting gas?
5. Would I be able to give my customers accurate and precise arrival/delivery estimates, and is this important to me?
6. Is it important for me to know if any of my vehicles are used after hours or on weekends for non-business purposes?
7. Would I like save up to 30 percent on my vehicle insurance?
8. Is it important to know if my employees are speeding or otherwise abusing my vehicles?
9. If any of my employees are using my vehicles to "moonlight" or do work without my knowledge, would I want to know?
10. Do I want to know about mechanical problems before they become expensive?
11. If any of my vehicles are ever stolen, would I like to locate them within minutes?
12. Would I like to have vehicle use data to compare with overtime requests as a way to guard against errors and fraud?
Scroll down for videos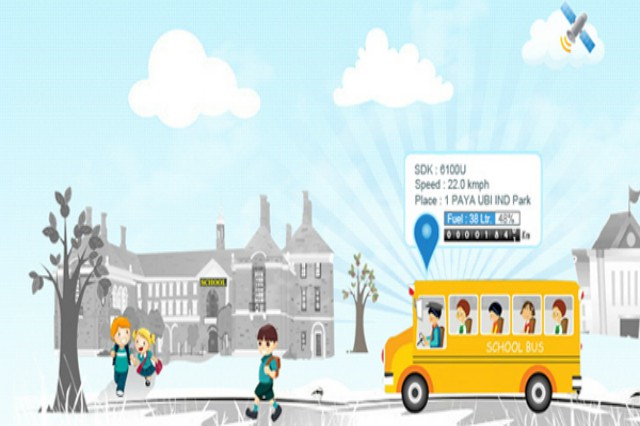 13. Would I like a reminder when it is time to do routine maintenance on my vehicles?
14. Occasionally, customers question when we were at their location, so would having the exact date and time recorded in our tracking system be helpful in those cases?
15. Would I like to help my employees be more productive by seeing where they go each day?
Check Your Answers
Add up all your "yes" answers. If you got fewer than 7, then you won't need to start monitoring cars using GPS. If you get between seven and eleven "yes" answers, you will greatly benefit from doing it, and if you have more than eleven yeses, you actually do need to start using GPS tracking devices to keep an eye on your cars.
Monitoring Cars Using GPS: Costs vs. Gains
Business owners recoup their investments in their GPS tracking systems within six to twelve months after purchase. While this is the average time for a turnaround, ROI does vary per vehicle, and it is expected that recovering one stolen vehicle can pay for the entire tracking system.
Vehicle tracking not only reduces operating costs, it also boosts employee productivity. Vehicle tracking systems reduce costs by putting the spotlight on speeding, fuel wastes, and even excessive engine wear that drives up insurance rates. Speaking of insurance, many companies offer discounts of up to 30 percent for vehicles that are equipped with tracking systems.
Among the benefits of monitoring cars using GPS, for the part of your employees, include the following:
Documenting long lunch hours
Exposing unauthorized breaks
Providing driver activity reports for overtime requests
Highlighting unauthorized vehicle use
Eliminating the use of manual driver logs
Due Diligence
Monitoring cars using GPS would greatly benefit fleet management businesses, but you will have to find the tracker for you, so take a look at the different types of GPS tracking systems for vehicles. While the GPS installed in the car is an obvious machine that thieves and employees can look out for, you may also want to invest in a smaller version, such as Trackimo's compact devices that can be hidden and serve as a second support in case the main GPS device becomes disabled.
Check out the GPS hardware and software as well as their monthly access plan so that you will know how often you can check records and at what cost. When deciding to start monitoring cars using GPS and finally choosing the right tracker, take into account the costs as well as the device performance to ensure safety and security.
Watch the videos below
Let us help you. We'd be delighted to answer any tracking questions you have or discuss the options in more details.