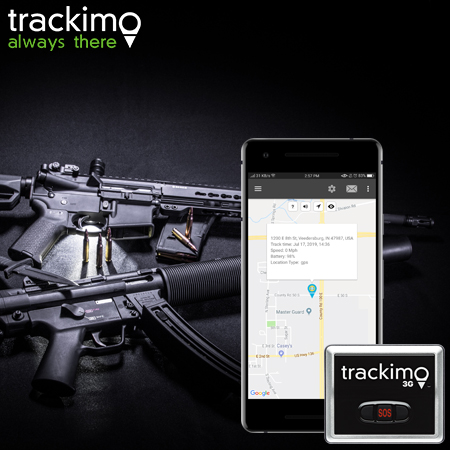 Did you know that the record for the highest gun ownership rate per country is held by the United States at present? The Graduate Institute of International and Development Studies in Geneva recently revealed in an official study that out of a total global firearms inventory of approximately 857 million, around 46 percent of that is owned by Americans. If we were to make a simplified allocation of that, there'd be around 120.5 guns per 100 citizens. It's such an impressive record that the record of the next country on the list, Yemen, simply pales to it, estimating to only around 52.8 guns per 100 citizens. It's safe to say that guns are more widely used in the United States than they are anywhere else. 
But let's stop and consider the reasons for this. Why do many Americans proudly uphold their Second Amendment rights—that is, the "right to keep and bear arms"?
Scroll down for video
The Pew Research Center on Social and Demographic Trends have provided a few answers through their study:
So they can feel safe.

Just the mere fact of owning guns gives people a sense of security. It makes them feel that should they be in the face of danger, they have a tool with which to protect themselves and their families. In any life-threatening crisis, you usually only have a few crucial seconds in which to defend yourselves. In those few seconds, what you do greatly influences the outcome of the situation. Will you choose to help yourself or will you let the situation control you and what happens to you? With guns, people don't feel that they are helpless.
So they can hunt.

In ancient times, it used to be that people often hunted for food in order to survive. Nowadays, with our contemporary kitchens and grocery stores and our modern ways of preparing our food, we no longer have to hunt to survive and to have something to eat. But there are still people who practice it, although they do it mostly as a hobby. Such a pastime can have a particularly meditative aspect to it, as when hunting you are usually alone in the midst of nature and focused on a target. It's not a wonder then why many people choose to engage in this hobby.
So they can practice target shooting sports.

There are also people who actively practice shooting as a sport, either professionally or as an amateur. They engage in it much like they would in other sports like basketball and baseball. They often take part in target practice sessions to enhance their skills, especially in accuracy, precision, and speed. After they have attained a certain level of proficiency, it is then that they join official tournaments so they can compete against their fellow target shooting enthusiasts.
So they can have a collection.

And then there are the people who buy guns not because they actively use it but more because they collect it. These people tend to appreciate more the aesthetics of a gun than its actual purpose. There is also a considerable market for this niche, and for this reason, guns are considered to have financial value. 
So they can carry out their jobs.

Private gun owners and enthusiasts are not the only ones who own and carry guns. People in the security and law enforcement fields are also required to carry firearms or at least own a license to carry one because it's a part of what they do in the course of carrying out their official duties. 
Where Americans Buy Guns
So where do these American gun owners go to buy their guns? 
To cater to this wide market, the United States has approximately 64,417 gun shops that are spread out across the country. There are three major retailers, and they are Walmart, Dick's Sporting Goods, and Fred Meyer. These three hold a major share of the gun retail market. But they are not the only ones who engage in the trade. There are also other retailers, such as Cabela's, Bass Pro Shops, Gander Outdoors, Academy Sports + Outdoors, Hyatt Guns, Big 5 Sporting Goods, and Gunrunner Auctions. Aside from these, there are others that much smaller enterprises but are just as legit. You might be the owner or manager of one of these stores yourself.
As owner or manager, there is a pressing need on your part to secure your inventory, especially while it is in transit. Gun theft is a serious issue that is frequently occurring these days, and it needs to be addressed and faced head on.
How Gun Theft and Violent Crimes Correlate
Each year, there are hundreds of thousands of guns that are reported as stolen from private homes and stores. In 2016, for instance, more than 237,000 guns were reported as stolen or lost; this statistic was a particularly great increase of 68 percent from statistics taken in 2005. 
In America, gun theft is a pressing issue that has long been under the media spotlight, and recent news reports confirm this. Let us state a few recent examples. In Macon, Georgia, in April 2018, three adult males with their minor-aged accompliced attempted to steal firearms from a local Bass Pro Shops branch. They were unsuccessful in their attempt, though, as they were caught by police officers soon after. All three were sentenced to several years in prison while their minor accomplice was not charged. In another incident in Ocala, Florida, a local man was sentenced to a maximum of 15 years due to his involvement in the burglary and gun theft of a local pawn shop. These are just two incidents, but there are many more that happen across the country day by day. 
The stolen guns become fuel for more serious crimes of violence as they leak into the black market and fall into the hands of criminals, many of whom do not even have a license to own and carry guns. A collaborative investigation by the Trace and NBC confirm this as a fact when they traced more than 23,000 stolen guns to recent violent crimes. 
Even law enforcement officers are not exempted from such violence. One morning in July 2017, NYPD officer Miosotis Familia was ambushed and shot in the head with a stolen gun. There was also another incident in May 2018 when a minor student at Santa Fe High School took his father's guns and used them to shoot and kill two teachers and eight of his fellow students. This incident led to a gun violence commission based in Houston to demand legislation requiring gun owners to report lost and stolen firearms.
From these incidents, it is safe to conclude that gun theft and violent crimes do have a direct correlation with each other. As the owner of a gun store, the last thing you'd want is your guns being stolen and then used to harm and kill decent, law-abiding people. Thankfully, there is a tool you can use to prevent incidents of gun theft in your store. 
How GPS for Tracking Guns Can Prevent Gun Theft
You can easily keep your gun inventory secure when they are in your store with the help of CCTV cameras and armed guards. But what about when they are in transit, like when they are being transported to another branch or being delivered to your customers? It is at such moments when your inventory is most vulnerable to gun thieves and hijackers. To protect your inventory, you must invest in GPS for tracking guns for your cargo.
GPS trackers are devices that can track the locations of objects, people, and vehicles with the help of satellite technology. You can use such devices to protect your guns by attaching them to your boxes of cargo. You'd have to make sure to get hold of trackers that don't just offer the basics. Tracki's GPS tracker is one such device. It offers real-time tracking so you can monitor the location of your cargo at any point in time. Location updates are regularly refreshed at intervals of ten, thirty, and sixty seconds. It also has a geofencing feature, which allows you to set geographical perimeters for your cargo. In the event that your cargo is taken to areas outside of those pre-set zones, an alert is instantly sent to you so you can take the necessary steps to address the situation. Tracki boasts plenty of tracking options—GPS, GSM, Bluetooth, and WiFi—ensuring that you will never lack for connection. It also has a long battery life; you can use the device for up to one month in battery-saving mode. You'll also have the option to manage and add up to a maximum of 100 devices in just one account, making it very easy to monitor your cargo. 
Guns are useful, and they do a lot toward ensuring our safety and security as well as that of our families and loved ones. But we must do everything we can to make sure that they don't end up in the hands of criminals. Thankfully, GPS for tracking guns is here to save the day. 
Watch the videos below
Let us help you. We'd be delighted to answer any tracking questions you have or discuss the options in more details