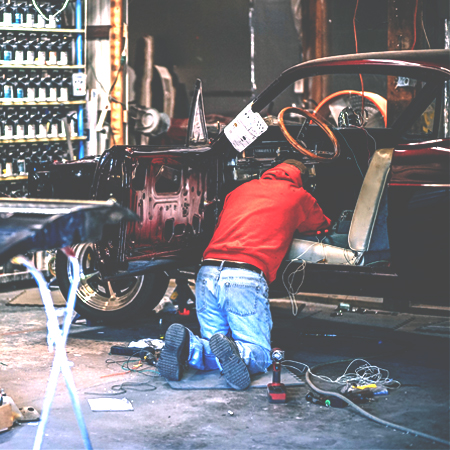 GPS tracker is a monitoring tool used not only by investigators but also private individuals for spying purposes, for which most people usually use hidden car tracker. It's sold mostly in online stores or major electronic shops. And because a GPS tracker uses the cellular network to track someone's location, one must subscribe in order to obtain data from the tracking device.
Types of GPS Trackers
Scroll down for video
There are two types of vehicle location trackers, and these are the following:
Active GPS tracking devices
This type of GPS device can transmit the actual location of a person in real time. You can request for the data as frequent as every sixty seconds. Though you can connect the GPS device to your car's power supply, most GPS trackers are battery-operated. Battery-operated car trackers usually are motion-sensitive, meaning they only start transmitting data when a movement is detected and sleep when the device is stationary. Accessing the data is quite convenient as it can be accessed through a smartphone or a computer connected to the Internet.
Passive GPS tracking devices
Passive trackers' way of tracking is the opposite of that of active GPS trackers. They don't track in real time, rather they record every detail of the car's travel, which one can access at a later time. This kind of GPS tracker is less expensive than the real-time trackers as there is no need to subscribe to any cellular network to be able to monitor a person's activity. Users will only need to retrieve and download the data in order to get the tracking information.
Part 1 of 5: Finding Hidden Car Tracker
If you suspect that you are being spied on through a GPS or a cellular tracking device, there are three ways to find out.
Those that are made for cover-up operations are usually hidden in the vehicle's exterior and will need thorough checking to locate them.
How car tracking works or what it looks like depends on its manufacturer and its purpose. It could look like a small box with a magnetic side, there may be an antenna or a light. Its size is generally about 3 to 4 inches in length, 2 inches in width and 1 inch thick.
You will need the following materials:
Electronic sweeper (optional)
Flashlight
Part 2 of 5: Physical Searching

Step 1: Check the exterior.
To find a hidden car tracker, start checking the exterior of your vehicle. A GPS tracker placed on the car's exterior is likely to be waterproof and tightly packed.
Using the flashlight, inspect both the front and rear wheel wells. Feel with your hand the hard-to-reach areas. Check also the metal part of the wheel well, it could be that the hidden car tracker is attached to it by a magnet.
Check also the undercarriage. Look closely as the tracker may be dirty. Look also behind your bumpers. Its tight access makes it an ideal hiding place for a GPS tracker.
Though it's unlikely, still look under your car's hood. Check if there's something that looks like it doesn't belong in there, it could be attached to the strut towers, behind the radiator, the firewall, or concealed among air ducts, battery, or other parts.
Under the hood is not an ideal place to hide a compact 3G GPS car tracker because the temperature inside can damage the device's fragile electrical components.
Just a simple tip: a hidden car tracker is likely placed in a spot where the person who installed it can easily access it yet cannot be easily seen by anyone else. Concentrate on looking for the hidden car tracker near the edge of your vehicle.
Click here to know more about finding hidden car tracker.
Watch the video below
Let us help you. We'd be delighted to answer any tracking questions you have or discuss the options in more details