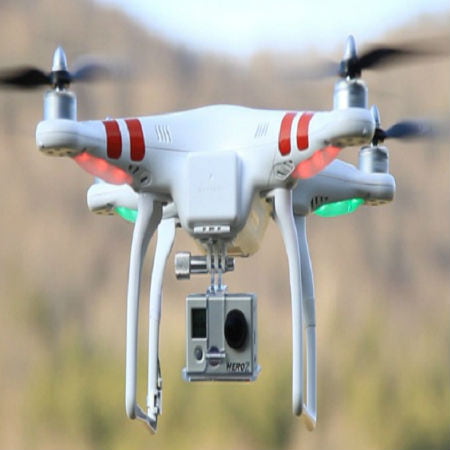 Drones becoming a threat is widely known in the world today. The head of aviation trade body Iata, Tom Tyler, has warned that drones used by the public are a serious and ever-growing threat to civilian aircraft. He has made warnings regarding this issue and wants serious regulations on drones to avoid serious accidents that could lead to the loss of many lives. He warned that drones are still an evolving technology with dangers that are unforeseen.
"I am as excited as you are about the prospect of having pizza delivered by a drone," Tyler, Who is also the director-general of the International Air Transport Association, told a conference in Singapore. "But we cannot allow [drones] to be a hindrance or safety threat to commercial aviation."
Drones Becoming A Threat To Civil Aviation Safety
Scroll down for video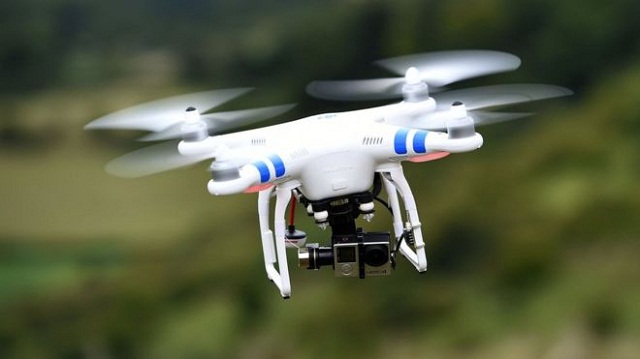 "The issue is real. We have plenty of pilot reports of drones where they were not expected, particularly at low altitudes around airports," he added. "There is no denying that there is a real and growing threat to the safety of civilian aircraft [coming from drones].
"We need a sensible approach to regulation and a pragmatic method of enforcement for those who disregard rules and regulations and put others in danger."
In January, the United Kingdom's Proximity Board reported that drones were involved in numerous near misses at UK airports.
IATA's primary concern are the drones flying at low altitudes near airports that could threaten planes taking off or landing, Rob Eagles of Iata noted.
Aviation regulators also want to make sure that the radio spectrum used to control the drones does not interfere with air traffic control systems.
Registration of Drones in the United States
The government of the United States set up a registration system for Americans who possess drones. A law states that anyone is possession of a drone must have the drone registered with the Federal Aviation Administration before the device is used. Owners of drones who do not register their drones may face serious consequences at the hands of the law. Civil penalties include a fine of $27,500, while criminal penalties could incur a fine of up to $250,000 and up to 3 years in jail.
While introducing the new regulation, the FAA's deputy administrator, Michael Whitaker, said the aim was to educate drone owners about safety and responsibility as well as to connect the aircraft with their owners due to drones becoming a threat to the skies.
This comes after several reported cases of drones causing a problem to those involved in firefighting and other emergencies.
Some points to note before registration:
1) Drone owners must be 13 years or older. If the owner is less than 13, a person 13 or older must register the drone.
2) Drone owners must be US citizens or legal permanent residents of US.
3) Unmanned aircraft must weigh more than 0.55 pounds and less than 55 pounds. Unmanned aircraft weighing more than 55 pounds must register using another process called the Aircraft Registry process.
Registration could be made online in most cases, but the following cases require registration by paper:
1) Drone weighs more than 55 pounds.
2) Aircraft is intended for use outside the United States.
3) The aircraft/drone is owned by a trustee.
4) Aircraft owner uses a voting trust to meet US citizenship requirement.
Items required for online registration of drones in the US:
1) An e-mail address
2) Credit or debit card
3) Physical and mailing address (not needed if physical and mailing address are same)
4) Registration number must be labelled/marked on the drone.
Now as IATA has considered drones becoming a threat to aviation safety, drone users should be more careful in managing their drones and must be legitimate and authorized as owners of their drones.
Watch the video below
Let us help you. We'd be delighted to answer any tracking questions you have or discuss the options in more details