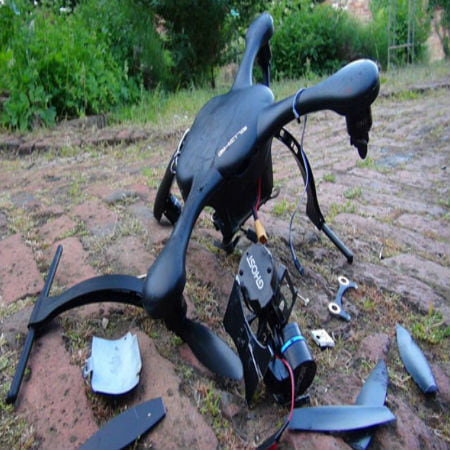 Drones are increasingly being used by individuals and companies and they are susceptible to damage in various ways. They could crash into solid objects like masts, fences, and buildings. They could fall into liquid surfaces like water and oil. They could get entangled among trees in the woods and they could get lost in the mountain or crowded places especially without the use of a drone GPS tracker, that is why having a drone insurance is very essential.
Scroll down for video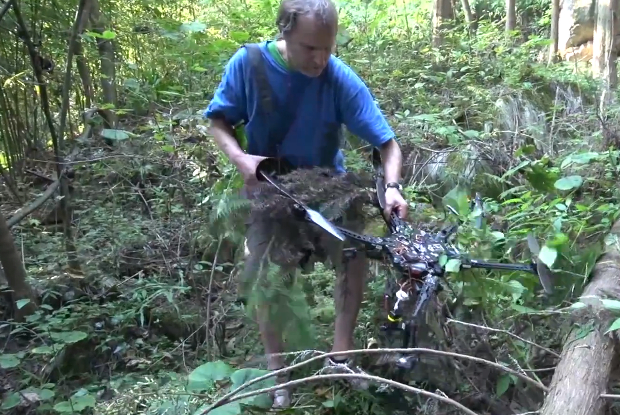 Drone insurance is on the increase and many people are taking the chance to insure their drones as drones are quite expensive. The insurance broker Acorn International said that five out of the ten drone-associated insurance policies it worked on in the last three years were closed in 2015.
The demand is largely from startups and technology firms, which want to get insurance coverage for damage to their drones, as well as for damage caused by the devices, said CEO David Ong.
It was announced at the parliament in Singapore that there have been about 20 drone-related incidents since 2014 with no damage or injury to property.
Insurance broker Aon suggests that drone liability coverage is not enough due to inadequacy in coverage as drone usage and technology have progressed at a rate faster than the law and insurance.
No Law on Making Drone Insurance Compulsory
The law has always been slow in keeping up with emerging technology. Related services like insurance for drone owners are just coming up. The first bill related to the usage of drones in Singapore was just passed in their parliament in August.
Garuda Robotics told Channel NewsAsia that when they were looking for third-party liability coverage for their activities, they hardly found options.
"We were one of the first to go out there and talk to insurers about getting coverage, so it was very difficult," said Garuda Robotics CEO, Mark Yong. "At that point, the local insurers had no idea what this whole drone thing entailed. We ended up having to go to an overseas underwriter."
"There needs to be some way to make restitution to anybody who gets injured or has their property damaged, in the same way that you have that kind of framework for private vehicle operators," Yong added.
Calling the market for drone insurance an "infant market," Gary Moran, head of aviation, Asia, Aon Singapore, said, "Underwriters are still reviewing the criteria for coverage and understanding the diversity of the technology and what it can be used for."
Insurance Policies Do Not Cover Liabilities for Drone-Related Incidents
Drones are regarded as an aviation risk, so standard non-aviation insurance policies in Singapore do not cover liabilities arising from drone accidents.
"Our standard policies do not cover liability arising from drones unless specifically requested for and endorsed by us," said Andrew Lim, head of general insurance at Great Eastern Life, adding that conditions for coverage are negotiated on a case-by-case basis.
Mr. Moran from Aon said his firm has been seeing regular enquiries across all sectors and for diverse drone applications.
"Some of these sectors or lines of businesses include agriculture or plantation, aerial photography, filming, security, disaster response and the logistics or delivery services," he added.
There are predictions that Singapore is moving toward a model where insurance coverage would be mandatory for drone operators. This would be similar to the compulsory motor vehicle insurance.
It has been estimated that drones would generate about $82 billion in economic activity worldwide between 2015 and 2025. It is also estimated that in that period, 100,000 new jobs would be created from drones.
Watch the video below
Let us help you. We'd be delighted to answer any tracking questions you have or discuss the options in more details