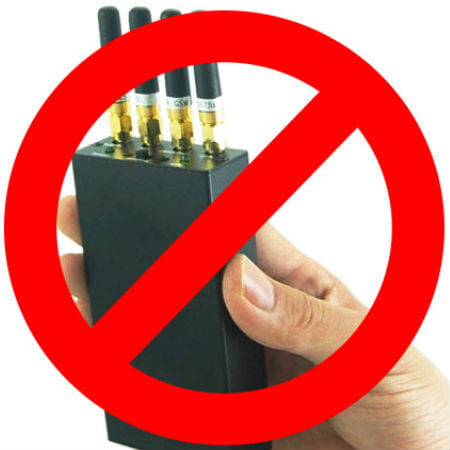 GPS tracking devices are extremely useful when it comes to tracking lost and missing objects and people and even monitoring health status and employee behavior, and they do all these in real time. However, all these advantages fall to no avail when a subject uses a GPS jammer to interfere with the GPS signals. It's fortunate then that Geotab, a leading company in the telematics industry, has developed its own system that can combat GPS jammers and design their own GPS devices to resist any external interference and intentional malfunctions.
Starting an Effective Fight Against GPS Jammers
Over the years, GPS jammers have been used to interfere with communication signals so vehicles and other kinds of "subjects" can move from place to place discreetly. They are referred to by many names such as "text stoppers," "cell jammers," or "signal blockers." The US Federal Communication Commission has confirmed that the usage and distribution of such aforementioned devices are illegal and punishable by law.
A jammer works by interfering with a device's signal and hiding its position so that it cannot be tracked. It can function continuously or can be switched off at certain times so that only a specific part of a person, vehicle, or object's whereabouts can be hidden out of their location history.
What is a GPS jamming device?
GPS devices are becoming more and more popular in recent years, and as a result of such, jammers were created to counteract their usage. A GPS jammer is basically a small transmitter that can produce a maximum interference signal of 1575.42 Mhz over a radius of five to ten meters. Jammers are usually more common in the United Kingdom. To use such a device, all a user needs to do is to hide a jammer in a cigarette lighter and place it close to a GPS tracker to block its satellite signal. Jammers are commonly sold everywhere in the world, even in places where it is supposedly illegal to buy and sell them.
Scroll down for video
What is a GPS system, and how does a jammer affect it?
Before we can even understand how these disruptors work and how best to fight against them, it might be better for us if we first define how GPS, or global positioning system, technology works. Before anything else, there is the Global Navigation Satellite System (GNSS) network. A tracker functions by accessing the GNSS network, which then incorporates the microwave signals of a range of satellites that are then transmitted at a later time to a GPS device.
There are numerous benefits to taking advantage of a GPS tracking system. Aside from helping its users to get access to accurate location information, it can help them receive alerts and data reports based on information such as time, safety zones, direction, and even vehicle speed. Generally, such data is broadcast all over the world via cellular networks.
There have been natural incidents where GPS signals have been disrupted by solar flares or satellite malfunctions. Such things happen naturally enough or as an accident. However, in the cause of a signal disruption caused by jammers, the cause is a malicious and more intentional one. What a jammer does is to send out a radio signal at exactly the same frequency as the GPS device but functioning so that it overrides the GPS signals sent out by the satellite. When this happens, a GPS tracker is no longer capable of determining its exact location due to the jammer interfering with its signals.
What are the penalties for people who use GPS jammers?
In Canada and the United States, it is illegal to operate jamming devices. In Canada, for instance, there is the Radio Communication Act, which stipulates that the manufacturing, distribution, sale, possession, and usage of such devices are prohibited and punishable by law. People who intend to import radio transmitting equipment to the said country should first check with the authorities if the equipment meets the standards of Industry Canada's technical regulation law before they ever start purchasing such equipment, or they could suffer serious consequences at the border. If ever jamming devices are found, they are quickly confiscated, and the owner will be prosecuted and found liable to an imprisonment sentence or a fine. In the US, the illegal usage and distribution of jammers can also result in confiscation of the devices, fines that could go up to thousands of dollars, and even imprisonment.
Part of the reason why jamming devices are illegal in many places is because they can also pose a serious threat to human lives. There is this one true incident of a driver in New Jersey based in Newark Liberty International Airport who used a jammer to disable the GPS tracking device installed on his truck. The jammer ended up disrupting air traffic control signals, which then greatly disrupted the airport's operations. Fortunately, an FCC investigator quickly found the jammer and traced it to the said driver, who then ended up paying a massive fine of $31,875.20. If it was not checked in time, there could have been serious and even tragic consequences. This particular incident of the driver just proves how dangerous jammers can be and why there is a need to fight against them.
How does Geotab trace and eliminate GPS jamming threats?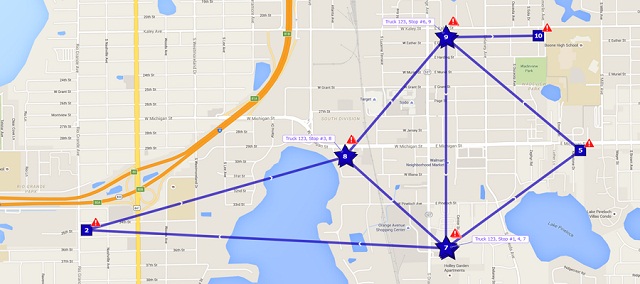 Fortunately, there are companies like Geotab that have developed and produced devices that can combat the unwanted interference of jammers or at least minimize their effects. One of its innovations, MyGeotab, has a certain function that senses if there is a GPS signal disruption. In the event that a GPS signal is not received, its Trip History map feature will search for a missing location along the way.
As shown in the figure, when a GPS jamming happens during the course of a trip, a straight line will be shown on the display, from the point where the jamming started or the signal was seemingly interrupted.
GeoTab has also invented fast jammer detection, with its GPS module series featuring GO6 and GO7 units that each boast jamming detection functions. Such functions are set to automatically trigger and report a debug log. Users may then access the database and view the log details; the report will simply indicate "GPSJammingDetected" in the log file.
GPS jammers, even though they are illegal, are still widely used because there are people who want to escape authorized GPS tracking systems. Thus, they turn to such devices in the attempt to defeat the tracking devices that have been installed to monitor them. Jammers are commonly used by criminals and employees such as the airport driver who want to operate "under the radar." As someone who relies on the authorized use of GPS tracking systems, you will need to be prepared and be on the lookout for any signal disruptions that can possibly happen.
Watch the videos below
Let us help you. We'd be delighted to answer any tracking questions you have or discuss the options in more details