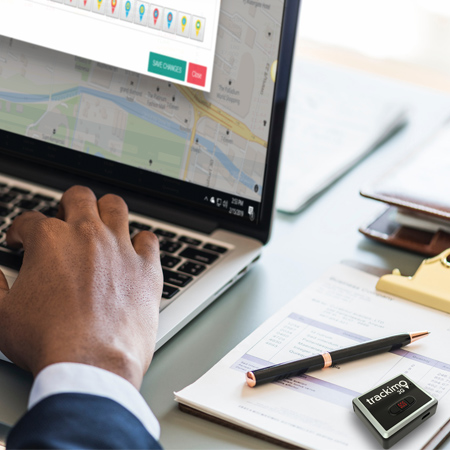 In our previous post, we discussed where you can purchase a GPS tracker. This time, what factors should you be considering in choosing GPS trackers? How do you know if the GPS tracker you're eyeing is perfect for you? Does the price dictate the quality?
Many people have heard of GPS tracking. In fact, even those who don't know much about it may even be wondering why there are icons on their smartphones that are labeled with these three letters. If you're confused about this tech, read the complete guide from one of our previous posts and here's a shorter discussion about its uses.
But first, what is GPS?
The global positioning system or GPS was developed by the US government. It consists of 24 satellites in orbit above the planet and receives signals from these satellites to use them to pinpoint and track a device location, with an accuracy of within a few yards during optimal conditions. Trackers use multiple satellites to exact their gadget locations via triangulating patterns. This means that the more satellites the device can "see," the more accurate it will be in pinpointing locations.
Scroll down for video
What can GPS do?
GPS devices are used to locate people, pets, or things almost instantly—as long as the one you're trying to locate has a device on him or her or it. You can track your family members, household help, valuables, luggage, or even your car in seconds, with the added expectation of getting their GPS locations in real time. The information you need can be sent to you via text or email or even through maps in any computer or smartphone that you can access.
This means that you can keep track of the time your fifth-grader leaves school and arrives home. Geofence alerts also notifies you when the tracker is somewhere outside your allowed area so you can track your teenager's use of your car or if your elderly parent is roaming outside their usual routes. When your teen is out with friends and found themselves in trouble, for instance, there is also an SOS button that they can press to send an automatic alert to you or the police.
Locations of single cars or even entire fleets can also be found within seconds so you know if someone is off the road, idling, or not using your fleet properly.
Any object with any value to you, like works of art, jewelry, or even luggage during travel, can also be fitted with these trackers. Any asset or thing you need to monitor can instantly be tracked down, and you can follow its path via the GPS monitoring platform.
On another note, there are also GPS trackers that can give you real-time and historical location information as long as you have internet access.
What factors should you consider in choosing GPS trackers?
There are different kinds out there, but in choosing GPS trackers, you have to check if it does what you need it to do.
Purpose
When choosing GPS trackers, think about what activities you'll be doing with it. Hiking? Biking? Fishing? Sales trips on the road? What will you expect your GPS tracker to do? Navigate streets or the wilderness, store favorite fishing spots, or find geocaches? Will you use your GPS tracker primarily for road navigation? Outdoor recreation? Are you tracking only your car? A fleet for your business? Are you tracking a person or an object? When you get specific with your answers, you start to identify features that your GPS tracker should have to meet your needs.
Cost
How much money you've got in your wallet is obviously going to influence which models you end up considering. Once you've figured out what exactly you're going to use the GPS tracker for, as well as which features you really need, you'll end up snagging the best deal on a tracking device. Also take into consideration the plan you're about to avail. Most GPS trackers do not include service upon purchase, and the monthly cost ranges from as low as $5 to as much as $49.95. For the most part, the cost of a GPS tracker really has nothing to do with accuracy. An expensive GPS tracker isn't necessarily more powerful than a cheaper model.
Size
Trackers like Trackimo can be moved in different locations because they are compact enough to be brought practically anywhere, like in your toddler's knapsack, with you on a hike, on your pet's collar, or in your teen's purse to make sure you track their whereabouts. The size of GPS trackers also matter to some professions (like those of private investigators) when choosing GPS trackers, where surveillance is supposedly discreet.
Distress button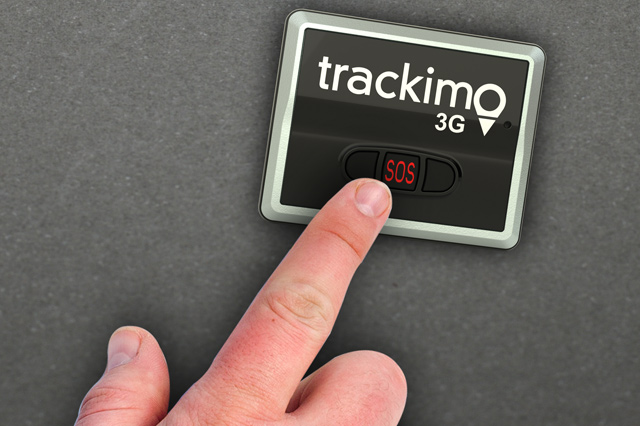 The SOS button in a GPS tracker is a highly important feature to watch out for in choosing GPS trackers as it could save lives. The user can press this button when in distress to alert the authorities or chosen individuals of the device's current location, including directions. This particular feature has been proven helpful in emergency situations.
App
If the company you've purchased a GPS tracker from doesn't have a standalone app, you're going to miss out on many useful features. You can't create or view geofences, view account settings, or track other vitals such as battery life. Note that notifications in/out can be displayed instantly on a smartphone if a tracking app is installed. Great trackers should allow you a higher degree of control over customizing location reports.
Water resistance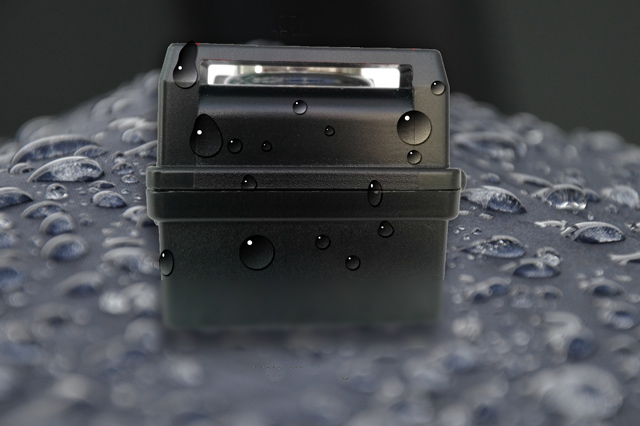 Trackers that are water-resistant will be able to withstand occasional water splashes without damaging the internal wiring or chip. This feature is important in choosing GPS trackers if you'll be using it for pets, kids, drones, cars, trucks, boats, and more. GPS trackers used for outdoor purposes must be durable enough to last for the price you paid.
Smart alerts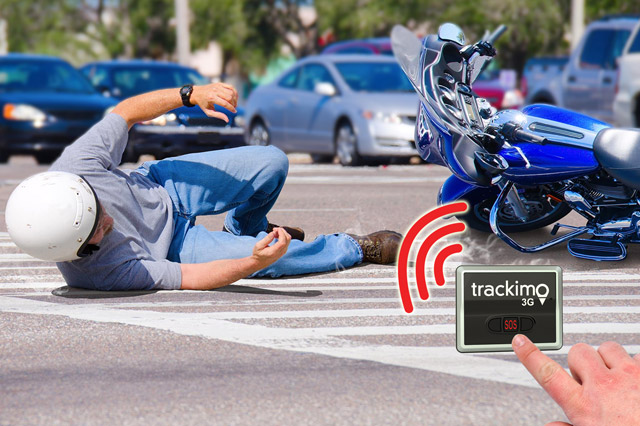 Sure, a GPS tracker's use is mainly tracking a person or object's precise location. But when your purpose for tracking includes safety, efficiency, security, and proper management, you'll soon realize that knowing whether limits have been crossed or not is crucial in choosing GPS trackers. To ensure you are getting the most out of tracking, get yourself a device that will issue instant alerts if the device exits a safe zone, moves beyond schedule, changes location, or breaches speed limits.
Attachment accessory
What use is a tracking device when you can't attach it to your intended tracking recipient? Does your budget include accessories such as cases, cables, vehicle mounting brackets, a case, or a pouch? There are also waterproof magnetic cases that allow you to mount a portable tracker under a vehicle when you want to hide the tracker from the driver (here's how). Trackimo includes a 3,500 mAh battery pack with its waterproof magnet box, by the way, extending the tracker's battery life up to 1 year!
Coverage
With the help of cellular technology, the data collected by the tracker is relayed to the server where smartphones and computers can access it. Most GPS tracking systems use mobile phones for data transmission. Before you go on choosing GPS trackers, it's essential to know first what cellular network the device you are buying will be utilizing. Make sure to determine (1) if you have coverage issues in the areas your recipient travels and (2) whether or not you can afford to wait the minutes, hours, or sometimes days before the device reports the location. If this feature matters to you, ensure that your GPS tracking provider can provide not just multiple coverage options but also tools to determine if there is a need for one coverage or another. Might you need a tracker with a global roaming SIM card for you to track your recipient(s) anywhere you are on the planet?
Battery life
In choosing GPS trackers, battery life affects how the tracking device reports its information, which is why you have to make sure that yours will be apt for use depending on your or your family's lifestyle. There are portable, battery-powered GPS trackers with built-in motion sensors so they will only be used with minimal power when not on the move. Then there are power banks, which can give you extra battery life and charges. However, battery life tends to vary and is somewhat an inexact science. Most units can work for at least a week without recharge, but then again, they only last that long with an average use of about 2 hours a day.
Tip: If you know you only need to monitor one car, you can have a GPS installed into a vehicle as these trackers get their power from your car's own electrical system. This means there is no need to recharge it when batteries run low. These systems require a quick, simple installation and are completely invisible inside your car so even the driver won't know that it's there unless you tell him. If you are one of those people who are not comfortable with basic automotive work, you could have the GPS installed and hardwired by professionals, but you can do it yourself if you have the skills. The installation is quick and usually takes only less than half an hour.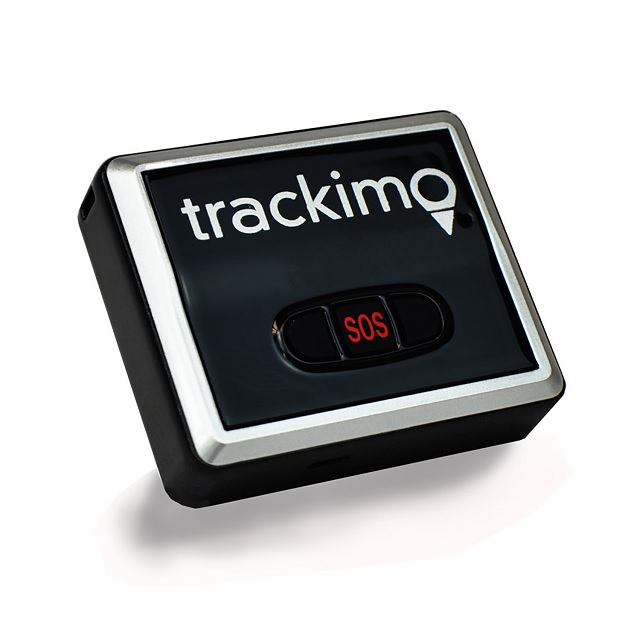 Try out Trackimo's 3G GPS tracker
We use simple, reliable technology in a compact, powerful device without the need for expensive hardware costs or pricey contract fees. Trackimo beats the competition with affordability.
We provide you with a free first-year service.
Continue using the product for only $5 a month.
There are absolutely no contractual obligations. No hidden costs or fees.
If you don't like our device within the first 30 days of use, we will reimburse you the full price (minus a $25 restocking fee).
Our tracker also includes a SIM card loaded with a year's worth of international cellular service upon service. Here are more powerful features packed within our tiny device.
You can monitor multiple devices remotely from your phone, PC, or tab.
Get alerts once device exceeds preset speed.
Get alerts once device leaving geofence you set.
Get alerts once device starts moving.
Enable SOS alerts once SOS button pressed + 2 more preset alerts buttons.
Get app, email, and/or SMS alerts.
Tracking your car live, with 1-minute updates.
Enjoy long battery life. Battery lasts up to 1 month in battery save mode.
This could be the smallest and lightest tracker, at only 1.4 ounce.
Manage and add up to 100 devices to one account!
Keep history for up to 5 years showing complete device path history.
You can set a link to share by email of website and embed the device's live path.
Our tracker is water resistant as it comes with a silicon cover.
Watch the videos below
Let us help you. We'd be delighted to answer any tracking questions you have or discuss the options in more details.