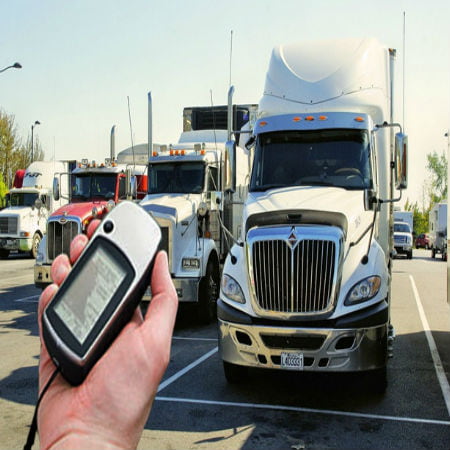 When shopping for a GPS tracking system for your fleet, there are a lot of things that need to be taken into consideration. But keep in mind that there is no need to complicate things in the process. The list below will give you insights on the top things to consider when choosing GPS providers for any company fleet.
Top 10 Things to Think About when Choosing GPS Providers

Scroll down for video
1. Industry profile
Check if your GPS supplier has a trusted record in the industry. You might want to see if the company is financially stable and has a proven track record to match. Many GPS suppliers are not carrier certified, so they come with little guarantees. As a result, you may be making a risky investment should you decide to purchase from this type of companies.
Look for companies that offer a free trial period. This shows that the company has confidence with their product and displays how high they regard their customers.
2. Accuracy
In choosing GPS providers, their product's accuracy must be taken to consideration as you wouldn't want inaccurate GPS tracking devices for your fleet, would you? Software programs are bound to have bugs, but they should be as minimal as possible without disrupting the business process. Consider server reliability as well, make sure that you have a system that is working 99.9 percent of the time.
As for the hardware devices, do see to it that the GPS does not suffer any fatal errors and is both water and shockproof.
3. Add-on features
Most modern GPS systems offer more than just location and mapping. Do make sure that it has different features that will be essential in your business. Check how user friendly its mobile application is and what reports are generated by the system. Note that each GPS product in the market is different, and you might want to list down and compare which will work best for your company.
4. Technological Innovation
Technological innovation is crucial in choosing GPS providers for any company. Is your GPS device capable of having a lifetime of map updates? Is it capable of being integrated to third party software such as accounting or payroll systems? Is this a cloud-based application? Does the company have a research and development department? These are just some of the questions you should be asking if you are looking for an innovative GPS system. Do not settle with purchasing something that will only save you money, rather focus on the product's quality instead.
5. Usability
Not all systems are user friendly. The harder it is to use, the more difficult it will be for your employees to accept it. As stated above, choose a GPS system that offers a test period to see if it is as user friendly as it looks.
6. Customer service/support
Customer support and training are important in case you encounter system errors while on the field. So ask the company on what their hours of availability are. The best customer service that a company has to offer works round the clock. Do not hesitate to ask your supplier where their support centers are located as many GPS companies may hire offshore customer service representatives to assist you.
The most important thing to consider here is that the company should have a standard turnaround time when it comes to solving system-related issues, and that the support does not stop after you have purchased the system.
7. High customer referral rate
Do not just settle with customer reviews on a GPS supplier's Web site. Do your own research and check on other sites to confirm their credibility. A reliable customer referral rating should run up to 95 percent. You may also fellow business owners that are in the industry for some tips.
8. Complete coverage
A GPS system is no good if it keeps losing its signal or losing it when it reaches remote areas. Make sure you are capable of tracking your stuff by ensuring that the device has GPRS, CDMA, and satellite coverage as well.
9. Return on investment
When a company invests in something, they would naturally start measuring their return on investment with the cost of the device. Two things that you need to put into mind are security and reliability. Assess how the system is making the business process easier and how it is creating an impact on the company's budget.
10. Industry partnerships
Reliable fleet companies are well established in the industry, and they also know how to build partnerships with other leading companies as well. For example, a GPS supplier may partner up with Google maps to ensure that their mapping system is reliable at all times.
With Trackimo, you can be sure to experience an easy and hassle-free experience in managing your fleet. We continue to grow by partnering with individuals that benefit from our features. It is a cost-effective solution that offers quality service coupled with reliable GPS satellite tools and cellular technology to transmit and receive data to your fleet. We hope that you would consider Trackimo as you're choosing GPS providers for your company's fleet!
Watch the video below
Let us help you. We'd be delighted to answer any tracking questions you have or discuss the options in more details