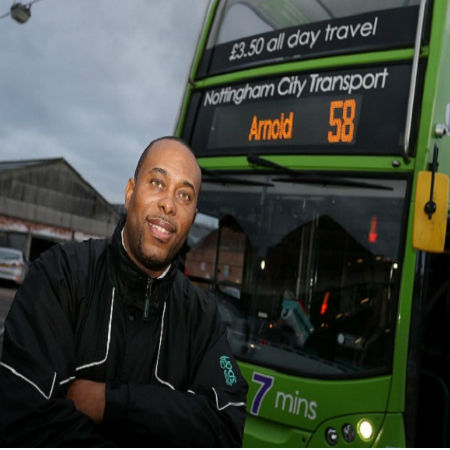 Mark Feurtado is a bus driver who literally went the extra mile to help a distressed elderly woman with dementia. The father-of-one took a one-mile detour to make sure that his passenger—an elderly woman who boarded his Lime 56 bus late at night at Parliament Street—can get home safe.
Driver Help Elderly Dementia Patient
Scroll down for video
It was when Feurtado reached the end of his route in Arnold that he noticed the woman was still on the bus, so he leapt into action. "She still hadn't got off the bus, so I started to become concerned," he shared. "My mum was diagnosed with Alzheimer's in 2007, so I know how scary and upsetting it can be for the person and their family."
The 46-year-old has been driving in the Nottingham City Transport route for 12 years now, so when he saw the old woman, he decided to ask the lady where she lived, realizing later on that she lived just half a mile off his usual route.
He shared, "I radioed through to head office to find out if I was okay to drop her off and they said I could. The passengers on the bus were very understanding too."
He drove off his route to go back to the city and take the lady to her home in Worcester Road at nearly eleven in the evening. Feurtado said, "When we reached her door, she was struggling to put her key in because it was so dark, so I used a flashlight so she could see what she was doing. After she got into the house, I waited to make sure she had locked the door—I wanted to make sure she was completely safe."
The bus driver said that looking after his passengers is one of his top priorities, and they get training on the job so that he knows what to do if a passenger has a problem.
The Post visited the lady, who didn't wish to be identified. Her daughter, however, said that she is "very grateful" for all the bus driver did to make sure her mother gets home safe.
Craig Spiby was a passenger on the bus at the time and was one of those who saw how the driver handled the situation. He shared, "The lady was very confused but Mark helped her all the time to make sure she managed to get home—what he did was excellent and beyond the call of duty. With it being late at night he was concerned for her safety and contacted the depot via radio to see if it was okay to do what he did."
Nottingham City Transport said it gives its drivers training so they know what to do if this type of situation happens.
Anthony Carver-Smith, from bus company, said, "We've long had a driver policy in place that ensures a duty of care for all of our passengers, particularly those who might be vulnerable.
"But in this instance Mark went over and above the call of duty. This truly shows his caring and compassionate nature and we are hugely proud of his actions."
He added, "With it being late at night he was concerned for her safety and contacted the depot via radio to see if it was okay to do what he did."
Watch the video below
Let us help you. We'd be delighted to answer any tracking questions you have or discuss the options in more details.