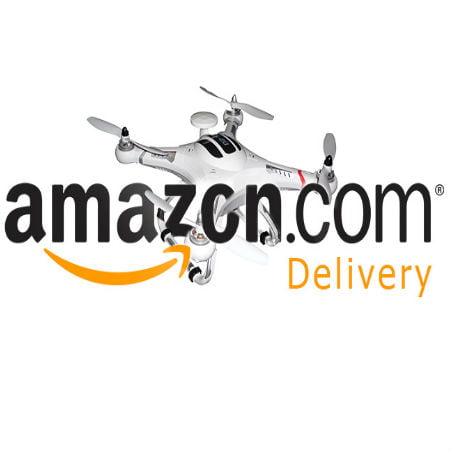 Today's cutting-edge drone technology is one of the most important attributes of modern science that is taking businesses to new heights. Recently, a news broke out that Amazon has acquired a team of computer experts for delivery program in Austria. The team has a number of experts from Microsoft, including some of the top experts in Europe. They will serve as the core of Air Drone delivery fleet located in Graz.
The Need for Computer Experts for Delivery Program
Landing delivery drones with GPS in custom's backyard is the area these experts will work on. It may seem like a small task for hobbyists, but it is a serious challenge for drone operators to land it with a delivery package, thus the need for computer experts for delivery program. Vice president at Prime Air Lab, Paul Viola, says, "We may determine there is patio furniture or bushes. You are trying to distinguish between those obstacles and things like light shining through the leaves of a tree, reflections on water, or a plate glass window." Engineers are making dynamic updates to perfect decision-making process; focus will be on sensing and avoiding things like soccer balls and birds.
Konrad Karner, a team lead at Prime Air Lab in Austria, explains how drone may approach landing. For safe landing, one of the important ingredients is knowledge of objects surrounding the delivery area. Using modern vision technology, geometric properties, and semantic meaning can be identified.
Karner added, "The drone will not just see the shape of the world around it but understand its properties. A swimming pool may be a perfectly flat landing spot from a geometric point of view, but not exactly where we want our drones delivering packages!"
Karner was part of a number of interesting projects related to imaging, computer vision, and mapping. He has experience in approaches to computer vision, which can help process data quickly and is among the computer experts for delivery program. He explained, "When looking at Amazon's use case, instead of focusing on the term 'real-time,' I'd rather use the term 'throughput.'"
Previously, he was working on data in non-real-time environment, but he now focused on smaller data on real-time performance.
In Metropogis, Karner's previous project involved creating a 3-D model of a city with the help of 2-D images captured using digital cameras. The focus was to create geometry from images to recognize objects. His previous project will translate into Prime Air to build systems for customers. Karner said, "We not only invented new technologies but also made them scalable to run on several thousand computers in parallel."
Amazon hasn't tipped media about its plan for vehicles outside of drones, but Viola believes that this program has natural overlap with car projects. There is a good analogy with autonomous driving, and rapid pace of improvement is also expected in that field. A number of sensors and algorithms are being developed and that may help make drone technology more sophisticated. The academic community is also working on various aspects of drone technology.
Karner is confident about the future of robotics. In the long term, he seems convinced that robots will become more advanced. According to him, "It all started with mowing the lawn, which is quite standard these days, to cleaning the house. Next will be the delivery of goods via drones and transportation by self-driving cars."
Watch the videos below
Let us help you. We'd be delighted to answer any tracking questions you have or discuss the options in more details