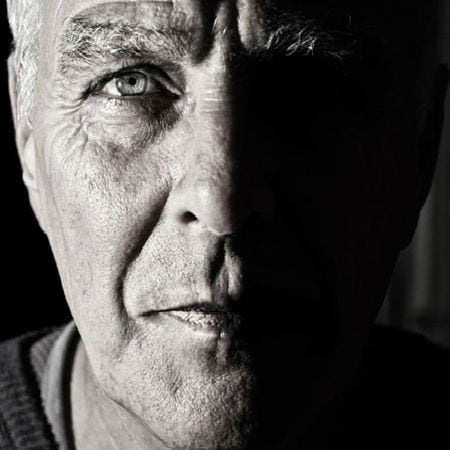 Alzheimer's disease is a neurodegenerative disease that is the leading cause of dementia. It is characterized by mood swings, loss of motivation, and general disorientation. Alzheimer's disease statistics are continuously on the rise. A majority of these affect individuals who are over the age of 65.
The list below will help readers be aware of how the number of people suffering this condition continues to increase and how caregivers play a big role in assisting those who are diagnosed.
Alzheimer's Disease Statistics
Scroll down for video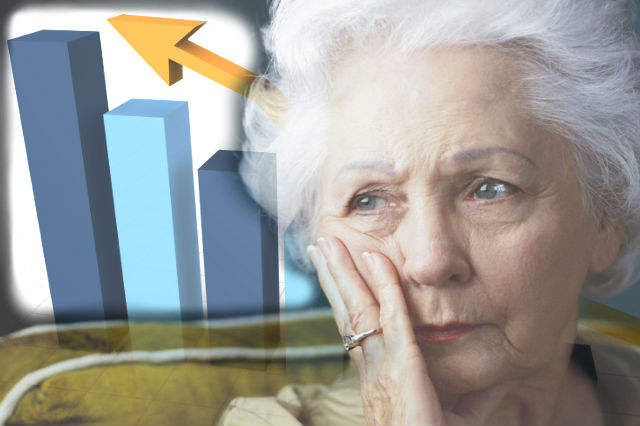 1/3 of Americans over 85 have Alzheimer's disease (Alzheimer's Association).
Alzheimer's disease continues to be the most common cause of dementia for the elderly—around 45% of Americans who are 85 and older have Alzheimer's. On a shocking note, over 13% of adults over 65 are suffering the same disease.
5.4 million Americans are living with Alzheimer's disease, but more than 1/2 of them are not aware of their condition.
It is difficult to diagnose Alzheimer's, especially in its early stages, and it results in many individuals being left undiagnosed.
Majority of the patients with Alzheimer's are women.
According to the Alzheimer's Association, nearly 2/3 of the individuals suffering dementia in America are women.
Alzheimer's disease can manifest in people as young as 30 years old.
Alzheimer's is usually associated with older adults, but 5% of cases recorded in America concern younger patients. Individuals aged 50, 40, and even as early as 30 may manifest some early onset symptoms. Experts continue to study on this matter and have discovered that some cases were due to genetics.
A new case of Alzheimer's can happen in as fast as 68 seconds in America.
At this rate, experts predict that by 2050, Alzheimer's will be affecting individuals as quickly as 33 seconds. That means that in that same year, as many as 7 million people over the age of 85 will be suffering from Alzheimer's disease. This is in line with the likelihood of more people growing older nowadays, so the more individuals reaching the ages of 80 to 90, the more people are suffering from the disease.
Overall, Alzheimer's is listed as the 6th leading cause of death in the United States (and the 5th for those over 65).

Alzheimer's disease statistics show that this condition is a leading threat to the aging population in almost every country in the world. Death comes from complications of the disease, such as heart attacks, strokes, and kidney failure to name a few. Health sectors have rushed to address this issue by providing better and more accessible services for those suffering from Alzheimer's.
15 million Americans have become unpaid caregivers for people with Alzheimer's or other memory-related conditions.
Alzheimer's disease statistics also show that family members who are suffering dementia are being cared for by their own family at home while only 10% receive care from hired professionals. Among them, 70% are actually female.
Caregivers who tend to patients experience depression, stress, and problems with their personal relationships.
The more severe the dementia case, the more likely the caregiver experiences emotional stress. This is not because being a caregiver will make a person prone to negative behavior but mostly due to the amount of sacrifice they do for the sake of their patient. This causes a strain in their own personal relationships, and it stems from that innate feeling of isolation. Caregivers can seek help from support groups and even see a therapist to help them cope up with what they're going through.
The cost of health care and professional caregiving for Alzheimer's patients can reach up to $43,847 annually.
According to Alzheimer's disease statistics released by the Alzheimer's Association, the cost of caring for Alzheimer's patients around the country sums up to more than $236 billion in total. About 70% of each individual costs have come from Medicare ($113 billion) and Medicaid( $41 billion) while out-of-pocket expenses total to $44 billion. Around the world, a staggering $605 billion is the global cost for dementia and Alzheimer's.
800,000 Americans with Alzheimer's are living alone.
As many as 15% of people affected with Alzheimer's diseases live alone, and what is sad that this puts them at risk of health issues and personal endangerment as well as social isolation.
Alzheimer's disease statistics show that this condition can be a challenging experience for both the caregiver and the patient, especially with the uncontrollable behavior that many people suffering the condition have. Luckily, people can make use of modern-day technology to help in monitoring these patients. Some good examples of such technology are GPS tracking devices. Trackimo is one of the fast-growing products distributed in the market that have helped enhance the lives of those with Alzheimer's by giving their caregivers a convenient and effective way to monitor their whereabouts so they can keep them in check anytime, anywhere.
Watch the video below
Let us help you. We'd be delighted to answer any tracking questions you have or discuss the options in more details