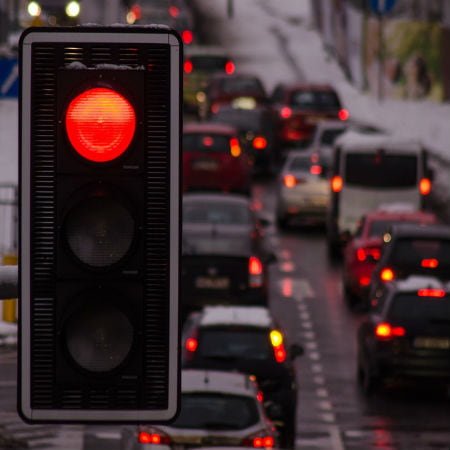 Vehicle Accident Spotlight Elderly Drivers
Elderly drivers, along with teenage drivers, are what they call high-risk drivers. What causes the elderly drivers' poor driving records are their slower reflexes and declining cognitive abilities that come with old age. Incidents of vehicle accident spotlight elderly drivers occur across the United States. Even if they are able to drive the wheels, the risks that they carry upon driving could be very dangerous to other drivers in the road. Their eyesight and memories are not as sharp as before, and they also tend to be confused about traffic laws.
But if they also lose their ability to observe their surroundings properly, that's when driving for them becomes dangerous. Just like what happened to a woman in Oakmont, California, earlier this year. She got involved in accident that caused a severe injury to one person and the death of another.
Scroll down for video
Stepped the Accelerator instead of Brakes
Gayle Gray was driving under medication when she drove into two pedestrians, leaving one dead. The 77-year old Gray was left shaken and felt horrible for the families after what happened. She pleaded no contest to the charges of felony vehicular manslaughter while intoxicated and driving while intoxicated with prescription drugs.
The accident happened in January in a shopping center in California. The two victims had just gotten out from a dry cleaning shop and were walking on the sidewalk when Gray smashed into them. Gray said she noticed the two women on the foot pavement, so when she was getting nearer, she tried to stop. But instead of stepping on the break, she pressed on the accelerator by mistake. The two women were hit by the vehicle and tossed into the hood. The vehicle transported them for about 6 meters before they were thrown onto the road.
This kind of incident happens every day. Unfortunately, this only proves that elderly drivers, especially those that have medical conditions that affect their ability to drive safely, are not only a danger to themselves but also to the people or motorists near them. Vehicle accident spotlight elderly drivers is the reason many families are using GPS tracking devices on their senior loved ones' vehicles.
3G GPS tracking technologies like Trackimo provide security tools for families to be used in monitoring an elderly driver in real time. With the tracking system, they can observe and understand if the elderly members of their family are still capable of operating a vehicle or if it's time for them to hang up their keys.
Watch the videos below
Let us help you. We'd be delighted to answer any tracking questions you have or discuss the options in more details