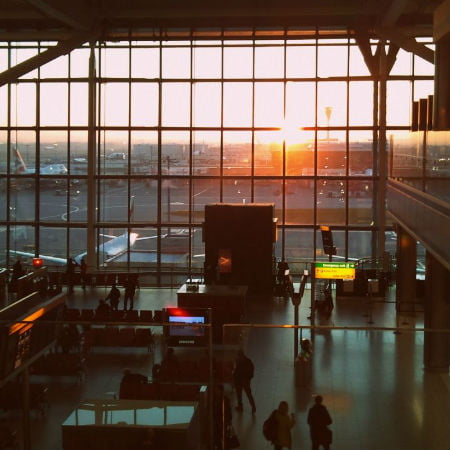 The Benefits of Tracking Airport Shuttles
Many airports provide shuttle services to its passengers, and some shuttles use GPS monitoring devices. Tracking airport shuttles with GPS trackers provide passengers a sense of security, knowing that the transport company in charge with the shuttle service cares for the safety of their passengers. That's because the device allows airport shuttle fleet managers to keep an eye on driving habits of shuttle drivers. Bad driving habits such as speeding or sudden acceleration are closely monitored.
Scroll down for video
Another benefit of tracking airport shuttles with a tracking device like Trackimo is that it can provide passengers an accurate estimate of the vehicle's arrival time. A potential passenger will be given a username and password so they can access the shuttle company's Web site from their desktop or any mobile devices (tablet, smartphone, or laptop). In the site, the would-be passenger can see the real-time location of the shuttle and the estimated time of its arrival. This way the passenger will no longer have to wait outside his home and go out of his door only when the shuttle arrives to pick him up.
Probably the most important benefit of tracking airport shuttles is the potential savings it offers. Using the device's live map tracking system, fleet manager can dispatch their fleet to routes with no traffic congestion and other road obstructions. This way, delay is avoided. For business, a delay means extra fuel and labor costs for the unnecessary extended working hour. If this unwarranted expenses can be avoided, it will translate into huge savings.
For airport shuttle providers who want to know more on how other airport shuttle companies are able to trim down operation expenses and improve their business by using the GPS technology, they can contact Trackimo sales specialist at +1 646 626 6116 or visit www.trackimo.com.
Watch the videos below
Let us help you. We'd be delighted to answer any tracking questions you have or discuss the options in more details