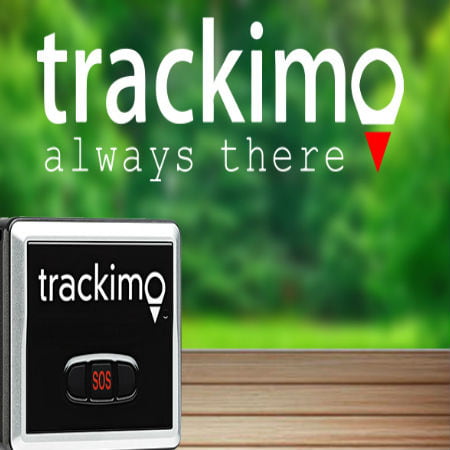 If you're looking for a GPS device to track your drone, Trackimo GPS tracker is perfect for you. Its size and weight are just right and can be mounted in several places. Trackimo also offers various drone kits worth at least $1,500. It's a worthy investment, considering it can prevent your drone from flying away or crashing somewhere.
Flyaway is one of the most dreadful things that can happen when flying a drone. It happens when the pilot loses control of the quad. Some say it's due to machine error while others believe it's due to user error. What's upsetting about flyaway is, once you lose sight of your drone while flying, it's difficult to trace and find it again. Oftentimes, flyaway drones are considered lost.
To avoid losing your quadcopter, it's recommended that you invest in 3G GPS drone tracking device.
Scroll down for video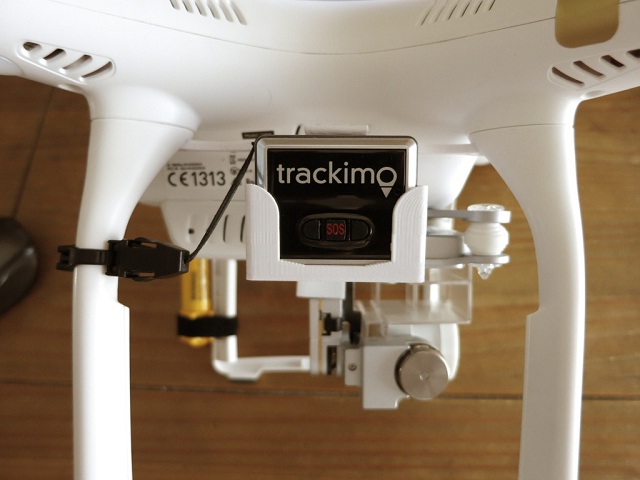 Trackimo GPS tracker is a high-quality device you can mount onto your quadcopter to monitor your newly purchased unmanned aerial vehicle. In case your GPS-equipped drone crash-lands or flies away, you can view its location on your smartphone or a computer. The device allows drone operators to set virtual boundaries and receive alerts if the quad flies out of the particular area.
What makes Trackimo GPS tracker an ideal tracker is that it has no magnets in addition to its small size and light weight (42 g). Magnets are known to have a negative effect on drones. It's extremely important that you choose the right tracker for your drone. And more importantly, GPS tracker is cheap. At $139.99, it's much cheaper than most GPS controlled drones for sale in the market. The amount includes one-year subscription. You don't have to worry anymore about losing your drone. With Trackimo GPS tracker, you can track your drone wherever you are using your smartphone.
What Trackimo GPS Tracker Can Do
Trace your lost or flyaway drone
Track down stolen vehicles
Pinpoint the exact location of your kids, pets, or elderly relatives at all times
Detect if your child has exited a set safety zone
Track a lost family member with dementia or Alzheimer's disease
Locate your lost luggage or a delivery
Assist loved ones in distress
Trackimo GPS tracker, although tiny, is a reliable and powerful GPS tracking device that doesn't need expensive hardware to operate. It's more affordable and feature-rich compared to its other competitors. Trackimo offers free service on your first year of subscription. And after the first year, you will be charged only $5/month with no period lockup nor hidden fees. If after 30 days, you're not satisfied with the service, it offers full amount refund (less $25 restocking fee).
Product Specifications
Item weight: 1.4 oz (42 g)
Item dimensions:  L: 1.8″ (47 mm); W: 1.6″ (40 mm); H: 0.7″ (17 mm)
Network band: Quad gsm 850 / gsm 900 / dcs 1800 / pcs 1900
Battery: 600 mAH lithium-ion battery
Battery activity time: 48–96 hours
Product warranty: 1 year
In-the-Box Specifications
1 Trackimo GPS tracker (1 SIM card included)
1 micro USB charging cable
1 battery door
12-month service plan (no contract required)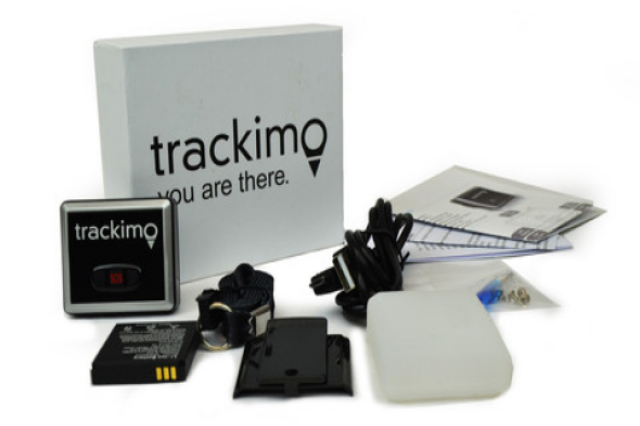 Product Highlights
Trackimo GPS unit (SIM included)
Micro USB charging cable
Waterproof silicon case
Magnetic attachment
Lanyard
12-month mobile service included
No contract required
Smart alerts
Worldwide coverage (except Japan and Korea)
SOS button
Low monthly service cost
Free shipping to the United States and Canada
Twelve-month manufacturer warranty
Watch the video below
Let us help you. We'd be delighted to answer any tracking questions you have or discuss the options in more details