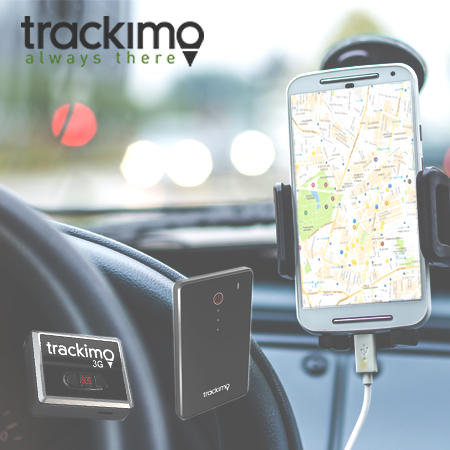 We at Trackimo strive in doing the best we can to help improve your experience with your devices. Because of this, we made some changes regarding the Trackimo App on your phone and dashboard.
Version 3 Updates
The following are some changes we made:
---
Updated User Interface
The current version has an improved look and feel for a more optimized experience.
---
Integration of Baidu Maps
Baidu Maps, like Google Maps, make navigation easier as it helps you check the Trackimo's location. It is very similar to Google and is used mainly by Chinese users, who can't access Google from their home country.
---
Improved History Function
We now have a Wi-Fi history function. When the device does not get GPS or Mobile signals, Wi-Fi can be used to track. This works for some of the 3G Universal and Trackimo Mini versions – when you search the devices with the help of the Wi-Fi IP address, the tracker is not as accurate, but manageable all the same.
---
Additional Device Tracking Method
With the improved history function comes a new tracking method: Now you can track your device's history three ways – via the GPS location settings, GSM, and Wi-Fi.
---
Device Locator with Bluetooth Function
When your Trackimo is within range, the Bluetooth function can show you the distance between yourself and your device, making it easier for you to locate.
---
Add Custom Messages for Left/Right Buttons
Users can now customize messages in case buttons on the device are pressed – this message customization used to be done solely on the Dashboard App. With the new update, you can change the messages on the alarms set for your Trackimo via the phone app to avoid confusion and hassle.
---
Send Beeping Instructions Through Phone
This feature, which also used to be available exclusively to desktop logins, is now made available on the phone app as well, making it easier for you to locate your device.
---
Cancel Auto Zoom Feature
Ordinarily, the map from the app zooms when the device updates its location, but there is now less need for this – click on the map and the app can stop the auto-zoom feature, making it easier for you to read your history better.
---
Auto Log In
To minimize the hassle of getting logged out of the account, Trackimo reinstated its auto log in feature so that you can continue receiving notifications even when you exit the app.
---
Other Concerns:
Battery Percentage –   in v. 3, the percentage of the battery no longer showed. This has already been fixed, subject for approval via Apple Store.
---
*Keep posted for updates about the Trackimo app on this website.
Watch the video below
Let us help you. We'd be delighted to answer any tracking questions you have or discuss the options in more details