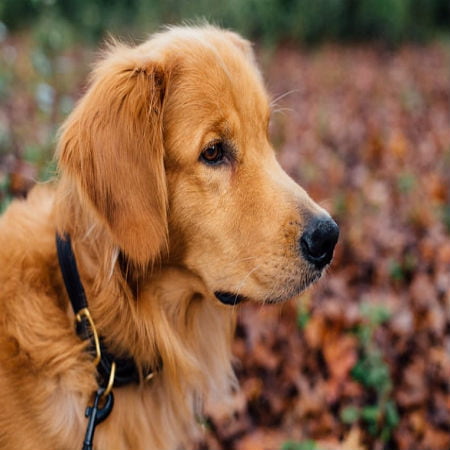 Losing an animal can be very disheartening for the owners, so many pet owners waste zero time when it comes to searching for their beloved animal. The earlier you start and the wider your search is, the better chances you have in bringing your pet safe and sound.
First off, you need to calm down if ever your pet goes missing as anxious minds won't be able to think clearly. Second, you will need to know where to start looking for your furry friend. Here are some helpful tips:
Scroll down for video
Get the word out
1. Go door to door around your neighborhood to ask them about your missing dog
Dogs can land just about everywhere. From a neighbor's backyard to someone's garbage bin, so do ask around the neighborhood if they have seen your dog. Bring with you a set of fliers to distribute and pin on designated public areas. Dogs can go as far as a mile from their home while cats get scattered around a five to ten house radius. Never rely on merely calling their names throughout your search, as they might be hiding out somewhere and scared to approach anyone.
2. Fliers must contain an updated picture, distinct marks (if any), and your contact details
Indicate the breed of your dog and the color of their fur. An updated photo must be placed up with the flier along with a working phone number and the name of the person to look for.
3. Update your pet's microchip registry and get a reliable GPS tracker
Your pet's microchip will be essential in case a shelter or individual picks up your pet. As soon as you notice they are missing, owners must be able to change their pet's status to lost in the microchip registry Web page. You can take time to update your contact details and include your vet's contact number for that matter.
In case your microchip is not registered, you can still do it even if a considerable amount of time has passed.
Other than microchips, you can always check the GPS tracker to know your pet's whereabouts. If you haven't already installed one on your pet, it is best to do so now. Trackimo is a powerful GPS device that will give you leads on where your pet is and if it crossed the perimeter you indicated. Owners can do all this through a convenient application that can either be installed on your smartphone or checked through your PC.
4. Personally check animal shelters, pounds, and local animal groups to see if your pet wound up there. Do this at least every other day.
Calling your local animal control is not an effective method at all. First off, the receptionist cannot personally keep track of all the animal's sent to the shelter that day and may not be able to pick up how you describe your pet. Besides, lost animals can have injury, look dirty, and may lose hair out of stress of being on the streets on their own. Therefore, you must visit the shelter yourself to identify your lost pet properly. Some shelters do not keep the animals for so long, so make sure that you pay a visit at least every other day just to be sure about it.
Broaden your search by checking shelters that are within the 20-mile radius from where you last saw your pet. Shelters are the number one place where strangers drop off missing pets and will be where yours would most likely end up. If you don't happen to see your pet in one of these places, it is still best that you leave the fliers you prepared in all the shelters you visited.
Expanding your search
A lost animal that has been gone for months or even years without any leads may sadly be gone. To get closure for you and your family, there are lists of animals prepared that include information about deceased that were wearing tags. Schedule a personal visit should your pet remain missing even after a long time.
You may expand your search toward towns, county and state roads, and animal control agencies. Bring your flier for reference and you can leave it with them so they can beep you up immediately should they find any information in the future. This all can be monitored at least once a week, remember to avoid making phone calls as there are numerous cases each day and not all can be traced immediately.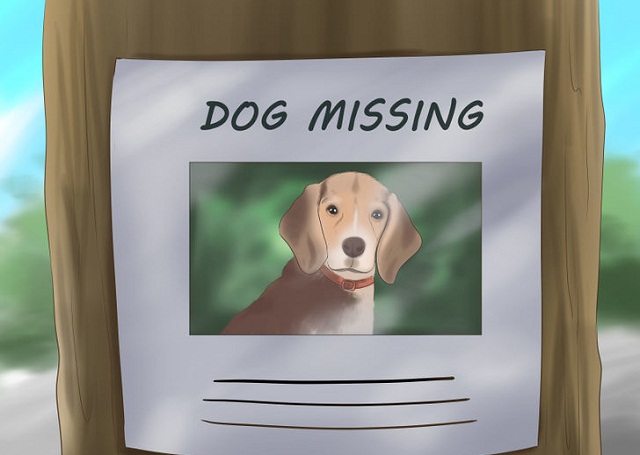 Best places to post your fliers
Around the area where you live
Fliers may not be as effective as when you actually go out and ask around, but they are enough to get the word out. This can also prevent other people from claiming your dog as their own after they spot it on the streets.
Around social media and your local newspaper
Nowadays, social media has been proven to be a cheap but effective in letting the word out. So make sure you cover everything from Twitter (tweet your local animal shelter group to have them assist you), Facebook, and even Craigslist. But do keep in mind that not everyone has access to the Internet, so you can also post the ad in your local paper.
Grocery stores, fast food restaurants, pet groomers and other public places
Do ask permission to post your flier before actually doing it, if you don't want to get yourself into trouble. Pet shops, pet aisles in grocery stores, and veterinary clinics are the best places to post your fliers. Pet aisles in particular are useful in case anyone has picked up your dog and is looking for some food to feed them. One thing that you need to make sure is that these areas are frequented by visitors so you can actually make progress.
Local rescue organizations/breeder groups
Give local rescue organization a copy of your flier. Many of these individuals are passionate about keeping animals safe and saving them from getting euthanized. On a similar note, breeder groups do just the same. So pay a visit to both your local rescue organization and a breeder group around your area to help you get the word out.
Public parks, dog parks, and even malls or beaches
Places where other pet owners frequent will increase your chances of finding a lost animal. The people you meet in these places will be more than willing to help in your search as they happen to be pet owners themselves.
Watch the video below
Let us help you. We'd be delighted to answer any tracking questions you have or discuss the options in more details