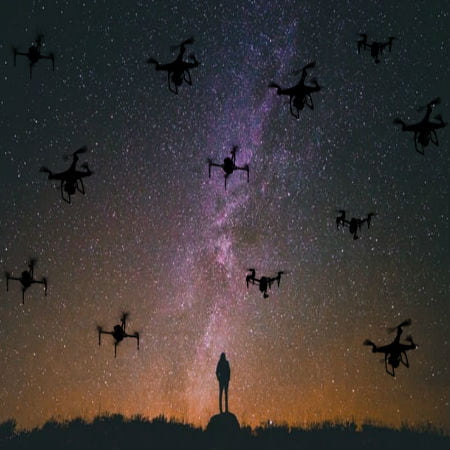 The drone industry is experiencing a boom and it seems like it won't be slowing down that is why drone safety measures are necessary. The unmanned aerial vehicle has changed the way Rockford filmmakers create movies.
The Future with Drones
Drones have also brought significant changes in the way people do their job. The real-estate agents, construction companies, and land surveyors have all discovered that drones are actually an indispensable tool in their field of work. Even the U.S. Department of Defense has arrived at the same conclusion.
Experts consider drones to be the greatest societal disintegrators next to the Internet. The Congress is deliberating further rules as drones have become mainstream while the Illinois Department of Transportation and the Federal Aviation Administration have issued safety measures for drone users.
Scroll down for video
During the last holiday shopping season in the U.S., the Federal Aviation Administration (FAA) estimated that more than a million drones were purchased. The agency created a data base and ordered all noncommercial drone owners to register. So far, about 181,000 users have signed up.
"If you ask how the world will be using drones in five years, that's like asking—back during the time that AOL was popular—how the Internet will change our lives. No one really knows that answer," said Daniel Isaacson. Isaacson owns the Elgin company CAVU Aerial Photography, which provides drone rental and high-quality photos and videos to clients across the world.
"The only thing I can say for sure is that drones today are an $80 billion-a-year industry," he said. "In five years, it will be bigger than that. It will be a monster."
Facebook, according to Isaacson, has developed a fleet of solar-powered drones. The tech giant has dispatched it to the space above the places like Africa, South America, and elsewhere. The aim of Facebook's project called Aquila is to provide wireless Internet connection to remote areas that cannot be reached by the networks. This could mean that drones using external GPS tracking devices like Trackimo will have wider coverage.
Watch the video below
Let us help you. We'd be delighted to answer any tracking questions you have or discuss the options in more details.