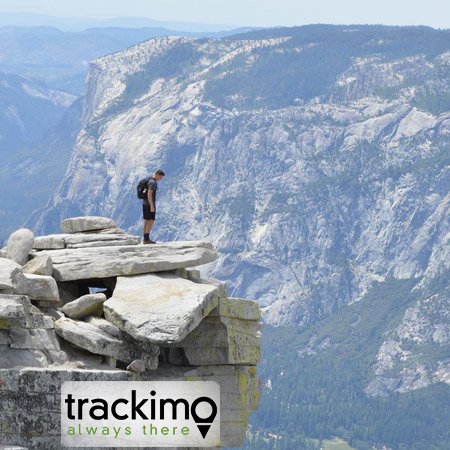 The success of a trip depends on a variety of factors ranging from the things you cannot control such as the weather conditions to how well you've planned your itinerary. Taking care of the things you can control gains even greater importance when you're traveling by yourself.
Thanks to the latest technological achievements, there are many gadgets you can now use to boost your safety when traveling and make sure you enjoy a successful trip. GPS trackers are part of the kit you should take with you when exploring a new place. If you don't know much about that, here are a few things you might want to keep in mind before purchasing such a product.
Purchasing Tracker for Solo Travelers: A Guide
From the tracker's battery life to its size, here are the main things you should consider when buying a tracker for solo travelers.
Scroll down for the videos
The tracking ability you get to enjoy
By using global satellite positioning to provide you with important information on your location and update it as you move, GPS trackers are a must as far as your safety is concerned. They can even prove to be lifesaving at times. Therefore, getting a product that provides you with multiple connections is one of the first features you might want to take into account.
While some units make use of cellular networks for that, others support even WiFi and Bluetooth connections. Opting for a tracker model that offers several connections is thus recommended.
Battery life and durable design
The weather can get rough, and without a durable weatherproof unit, you may easily get lost. Consider such aspects before you make your final decision as well. Since a tracker should be easy to carry, you might want to consider an easy-to-use, compact, flexible, and waterproof unit.
Getting a tracker you can wear as a watch is ideal, but that means it will most probably be exposed, so make sure you go for a model that will stand the heat, rain, cold, and other similar elements.
If you need new digital camera binoculars for your outdoor adventures, you will need to check a review such as the one you can read here. It's the same when it comes to GPS trackers. Read what other users say about a certain model before ordering it.
Battery life is of paramount importance. You may go for a GPS tracker that boasts a variety of cool features yet if the battery doesn't last, you will find all those specs to be useless. You don't want to get the "low battery" notification when you're in the middle of nowhere; therefore, choose a GPS tracker that won't lose its power too soon.
Additional safety features
A tracker is about monitoring your location when you explore a new place and even a familiar one. As a solo traveler, you may want to consider units that will let your dear ones know if you are off the track.
There are many units that enable your friends or family members to keep track of you while you're away. They will most probably need to log into a user portal and use an app to do so. Although extra features mean extra bucks, there are specs that may even save your life when out there.
Voice-to-voice calling is another feature you might want your GPS tracker to come with. Not to mention a panic button. Such a specification will send a text message or an email alert to a previously specified contact when you press the panic button.
The GPS tracker you use is just a part of the things you should consider taking with you when visiting a new place, especially when you explore a secluded area. Follow these tips to make sure you pack efficiently and enjoy a smooth trip.
Watch the videos below
Let us help you. We'd be delighted to answer any tracking questions you have or discuss the options in more details.
Let us help you. We'd be delighted to answer any tracking questions you have or discuss the options in more details