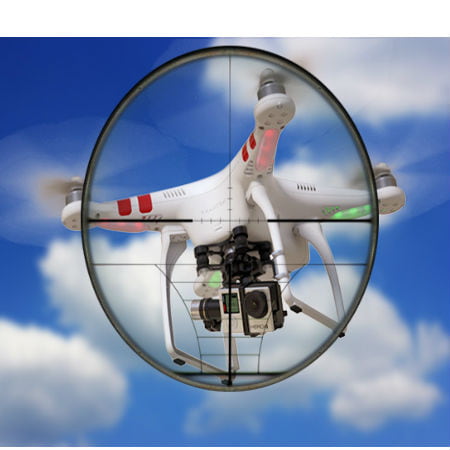 This new safe solution to bring down drones is the latest anti-drone technology and both the Pentagon and US Homeland Security are all over it.
Safe Solution to Bring Down Drones from the Sky
Dealing with Drones
As hobbyists fill the skies with their recreational drones, it is becoming very rampant having near-miss incidents and actual incidents occur between these drones and public utility, human beings, and indeed actual aircraft. Reports of drones and aircraft near-collisions raise immense concern. Multiple government bodies are doing all they can to find the best means to control the activities of these drones and ultimately negate the threats that they pose to everybody. There have been several high-profile incidents such as the series of mysterious UAV sightings in Paris recently, and these have shown how lacking the government is in dealing with these drones.
Scroll down for video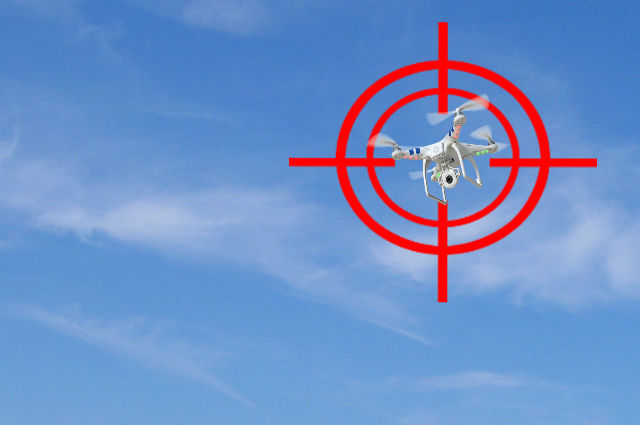 Drone Defender
Science and technology company Battelle has come up with a new way to fight these drones and they have built a new device called the Drone Defender for stopping drones. This device is basically a portable frequency jammer that is fitted inside a rifle like frame for easy target and use.
"It's a portable solution to stop portable drones," Rich Granger, business development director for Mission and Defense Technologies with Battelle, said during the Navy League 2016 Sea-Air-Space Exposition on Monday.
The device weighs around 15 pounds and it is powered by a 10-pound backpack. It comes with two options for bringing down drones at different ranges of up to 400 meters. The first of these options is a command and control trigger, and this option interferes with the remote control connection between the drone and its user on the ground. The second option shuts down the drones GPS links completely.
So far, the cost of this Drone Defender is still not disclosed, but the Pentagon and the US Department of Homeland Security have already purchased 100 units. The device will come in handy at military installations. Thus, it considered a safe solution to bring down drones.
Falcon Shield
So many other companies are already working on solutions to the drone crisis, such as using a drone GPS tracker. Italian aerospace company Selex has also developed a system known as Falcon Shield, which makes use of both radar, cameras, and microphones to detect, identify, track, and gun down drones.
"Falcon Shield makes use of Selex ES's high-performance, passive electro-optical and electronic surveillance sensors, combined with scenario specific radar," the company's Web site reads. "These provide a fully integrated threat detection, identification, and tracking capability, which enables Falcon Shield to operate in environments that range from wide area to high-clutter 'urban canyons.'"
However, Battelle's device offers a more portable solution that can easily be deployed and more readily available without relying on a coordinated network. These systems ultimately put more control in the hands of governments to fight these incessant drone mishaps that have been occurring lately and with efficient and coordinated use, we will start to see less reckless drone activity and more responsible and regulation abiding use. The skies will be safer than what it is now.
Watch the video below
Let us help you. We'd be delighted to answer any tracking questions you have or discuss the options in more details