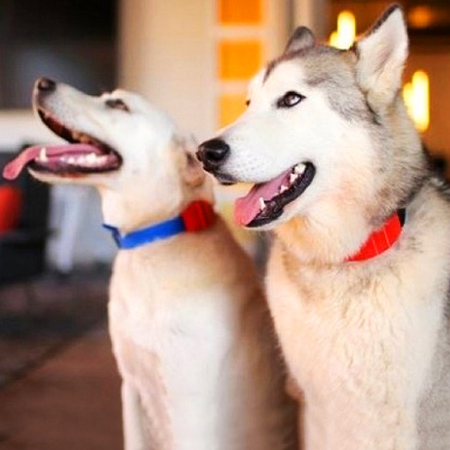 Our pets have a way of getting themselves into trouble. To prevent a dangerous situation from getting worse, more and more dog owners have started to invest in GPS pet trackers or GPS dog collars. These devices are equipped with GPS technology to assist owners in finding a missing pet. Others also use it to check on their pets while they're away from home.
So how do you know which one's the best?
Scroll down for video
Tips for Buying GPS Pet Trackers or GPS Dog Collars
Purpose
Identify precisely what you need when buying GPS pet trackers or GPS dog collars to get the right features at the cheapest price. If you're looking for pet trackers to monitor multiple dogs, for example, you will need to make sure that the GPS pet trackers or GPS dog collars you bought have a standalone app that enables you to track all of them in a single view. If you wish to monitor your best friend's health, you should be looking for GPS pet trackers or GPS dog collars that offer this feature. There are GPS pet trackers or GPS dog collars that can monitor your pet's heart rate and sleeping patterns, measure temperature, keep track of vet records, set activity goals, and record pet walks.
Size and weight
Trackers like Trackimo can be attached to most breeds because they are small and light enough to be carried practically anywhere by your pet. The size and weight of GPS trackers may matter to certain dog owners as a bulky design might be a nuisance to smaller breeds.
Smart alerts
Sure, a GPS pet tracker's use is mainly tracking your pet's precise location. But when your purpose for tracking includes safety, efficiency, and security, you'll soon realize that knowing whether areas have been crossed or not is crucial in buying GPS pet trackers or GPS dog collars. To ensure you are getting the most out of tracking, get yourself GPS pet trackers or GPS dog collars that will issue instant alerts if your pet's location exits a safe zone or moves on suspicious hours.
Battery life
In choosing GPS pet trackers or GPS dog collars, battery life affects how the tracking device reports its information, which is why you have to make sure that yours will be apt for use depending on your or your pet's lifestyle. Battery life tends to vary and is somewhat an inexact science. Most units can work for at least a week without recharge, but then again, they only last that long with an average use of about 2 hours a day. Trackimo, on the other hand, can last up to 96 hours on a single charge.
SOS button
There are a lot of good Samaritans out there that immediately contact a shelter or vet clinic when they find a lost pet, but they can only do as much to directly trace the real owner. With GPS pet trackers or GPS dog collars, however, whoever finds your missing pet can just press the SOS button on it and you'll instantly be alerted where they are. This makes seamless tracking of pets possible.
App
If the company you've purchased a GPS tracker from doesn't have a standalone app, you're going to miss out on many useful features. You can't create or view geofences, view account settings, or track other vitals such as battery life. Note that notifications in/out can be displayed instantly on a smartphone if a tracking app is installed. Great GPS pet trackers or GPS dog collars should allow you a higher degree of control over customizing location reports.
Water resistance
Trackers that are water-resistant will be able to withstand occasional water splashes without damaging the internal wiring or chip. This feature is important in choosing GPS pet trackers or GPS dog collars. Tracking devices used for playful dogs must be durable enough to last for the price you paid.
Cost
How much money you've got in your wallet is obviously going to influence which models you end up considering. Once you've figured out what exactly you're going to use the GPS pet tracker or GPS dog collar for, you'll be snagging the best deal on a tracking device. Also take into consideration the plan you're about to avail. Most GPS trackers do not include service upon purchase, and monthly cost ranges from as low as $5 to as much as $49.95. For the most part, the cost of a GPS tracker really has nothing to do with accuracy. An expensive GPS tracker isn't necessarily more powerful than a cheaper model.
Watch the video below
Let us help you. We'd be delighted to answer any tracking questions you have or discuss the options in more details.