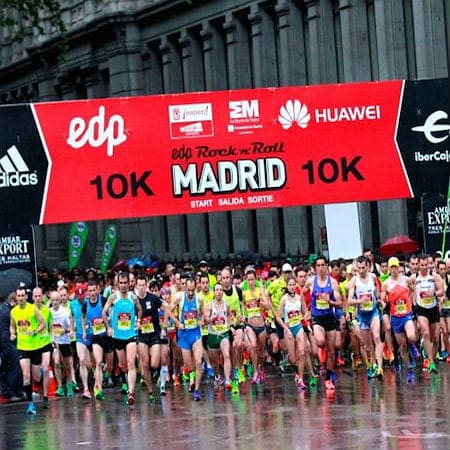 The 2018 Madrid Half Marathon was a success, with more than 20,000 runners participating in what is named the most connected sports event in history—thanks to Trackimo's smartwatch tracker.
Madrid Half Marathon Runners Asked to Wear Smartwatch Tracker for a Safer Event
The 2018 Madrid Half Marathon has recently ended, and it was safer and cleaner than it has ever been. This is after the marathon organizers have decided to have each marathon runner wears a watch tracker courtesy of Trackimo to better keep track of each participant's progress, the stops they make, and the route they take.
The tracker also gives the runners' relatives an option to follow their loved ones and send them messages of encouragement.
Scroll down for videos
The decision to use GPS trackers was brought about by the fact that there has been an increase in the number of cheating runners. Cheating at marathons is more common than we think. The most common method of cheating is cutting courses. Some do it using their vehicles, while others do on foot. Bib swapping is another problem. There are those racers who get faster runners run on their behalf then swapping bibs with that runner before reaching the finish line.
The annual Madrid Half Marathon have seen enough of the same problem that they have now decided to take advantage of technology to ensure a cleaner race. With Trackimo's GPS smart watch tracker, race directors and timers get accurate information on every runner's progress from the time they stand on the starting line till they reach the end. These trackers also help those in charge keep the participants safe. Real-time tracking allows them to send immediate assistance to those who need it.
A trial proposed by Telefonica, the use of Trackimo smart watch tracker has made monitoring the runners easier. Telefonica's data unit, LUCA, is planning to analyze the pieces of information gathered and use them to complete further studies.
There's a lot more that GPS tracking devices can do than just follow people and things around. And this recent marathon only proves that true.
Watch the videos below
Let us help you. We'd be delighted to answer any tracking questions you have or discuss the options in more details.