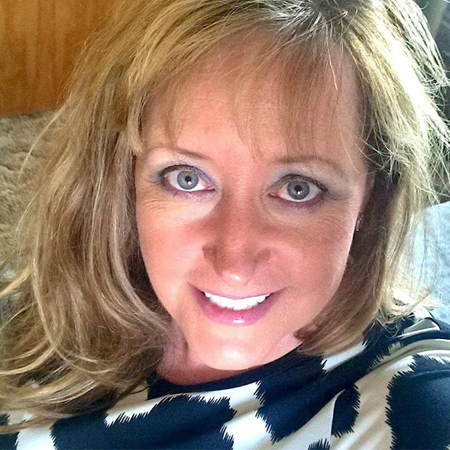 A missing person's investigation was initiated by the State Police to search for Holly White, the one-time manager of the Taos center for the Arts. She was declared lost Friday, May 6.
Scroll down for video
The New Mexico State Police, however, put the search on hold as well as the rescue attempt, following a two-day hunt with no trace of Holly White. This was announced on Sunday evening, May 8. They also mentioned that a state helicopter, cadaver dogs, and teams on foot were sent to look for White in the Gorge bridge region on Saturday, May 7, and Sunday, May 8.
An old acquaintance of White, Cynthia Arvidson, told the Taos News on May 7 that they had scheduled to have a walk together on Friday morning, May 5, as they usually did. She, however, became very disturbed when her friend did not come around and she proceeded to text and put a call through to her.
Holly White's Whereabouts
Arvidson mentioned that she later went to White's home. She discovered that White's car was nowhere to be found and that her phone was beside her bed, and her purse and wallet were there, alongside her dog. The State Police also confirmed that her possessions were at the house when they went there.
That exact day, as stated by the New Mexico State Police, White's car was discovered parked at the Gorge parking lot. Arvidson mentioned that the keys were kept in the cup holder. A seller at the bridge told Arvidson that she saw the car there that day when she got there at 6:15 a.m.
Arvidson stated that it was very unusual for White to go somewhere leaving her purse behind or her cellphone.
"We have walked for eight years and she'd always have her purse," she shared.
A search was started by the State Police for White along the Gorge area, and Arvidson confirmed that she had looked along the rim for her friend.
Arvidson said that White was the general manager for the Taos center for the Arts for over 20 years. She added that she just recently moved from the TCA to meet her husband who had relocated to Albuquerque. She was eager to begin her new job as an office manager at a dentist office in Albuquerque.
A good-bye party was planned for White by TCA the evening of the day of her disappearance. This was confirmed by a TCA staff.
Watch the video below
Let us help you. We'd be delighted to answer any tracking questions you have or discuss the options in more details