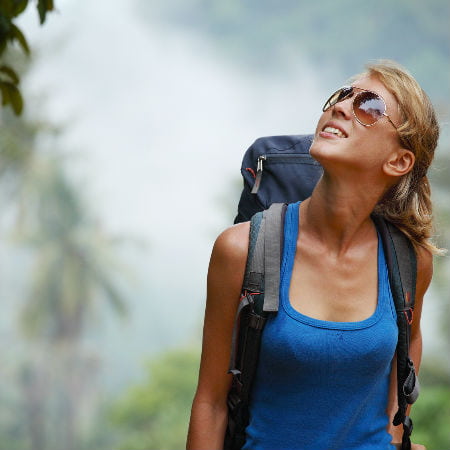 Everyone is now taking advantage of the GPS tracking benefits for tourists, and we can't blame them, considering how danger seems to be lurking around the corner everywhere we go. If you don't have a GPS tracker with you yet, maybe this story will convince you to.
GPS Tracking Benefits for Tourists
Whenever you head out on a vacation, the last thing you'd make room for in your mind is danger. The sun, sand, and beaches are enough to blur out any thoughts of danger that lurks around. But time and time again, you read horrific news headlines about tourists embroiled in human trafficking, gang activity, and drug-related crimes. Just like this one.
Gunmen Abduct Guests from Mexican Resort
It all started as a normal early morning rendezvous for guests and employees of a restaurant at the Mexican beach resort of Puerto Vallarta. But things quickly turned into a nightmare after armed men burst in and abducted as many as sixteen customers.
According to local authorities of the western state of Jalisco, Mexico, the gunmen arrived at around 1:00 a.m. local time. They entered La Leche Restaurant heavily armed and took hostage as many as sixteen guests. They bundled up their victims in an SUV and sped away.
Puerto Vallarta is one of the top vacation spots in Mexico. And with all the posh and wealthy crowds around, Puerto Vallerta has fortified their security methods. But even with all the tough security, it hasn't escaped the growing violence attributed with turf wars in the illegal drug business in South America.
Scroll down for video
How GPS Monitoring Keeps You Safe While on Vacation
With all the danger the world poses, before heading out on a trip, it pays to be all ready in case an emergency situation happens—and GPS trackers are simply the perfect device for tourists on the go. The list of GPS tracking benefits for tourists is longer than you think, and here are some of them.
Provides real-time location
GPS devices come with advanced features whose main task is to provide the person's (or object's) real-time location. If you are fond of solo travels rather than going on trips in groups, then it is most likely you have parents at home who are constantly worried about your safety every time you head out. No word from you for a whole hour and they'll start panicking. For the sake of peace of mind, GPS monitoring devices let them know your exact location, and it's a set of data they can access anytime, anywhere.
If you travel with a GPS tracker attached to your backpack or clothes, you're saving your loved ones from having to think, every second of the day, about whether you are in a safe place.
Comes with an SOS button
For frequent travelers, no location is scary enough. An almost-empty desert or an unvisited cave can never stop them from doing the things that everyone else does not have the courage to do. But if you're in a place where no other human being is around and you're caught in an emergency situation, it can be extremely hard.
But as one of the most noteworthy GPS tracking benefits for tourists, these devices allows you to call for help with a single press of a button. Doing so will send alert as well as your location information to your chosen contacts, allowing them to further ask for help in and your behalf. And if you find yourself in a situation similar to the one that transpired at the beach resort in Mexico, you can easily inform people that you're in danger and they will seek help for you.
One of the most reliable trackers in the market today is Trackimo. The world's smallest tracking device is packed with countless features that are all made to ensure your safety every time you go to unfamiliar places for a vacation. The way Trackimo and all other monitoring devices out there make sure that your safety remains untainted makes them well worth the investment.
Watch the videos below
Let us help you. We'd be delighted to answer any tracking questions you have or discuss the options in more details.