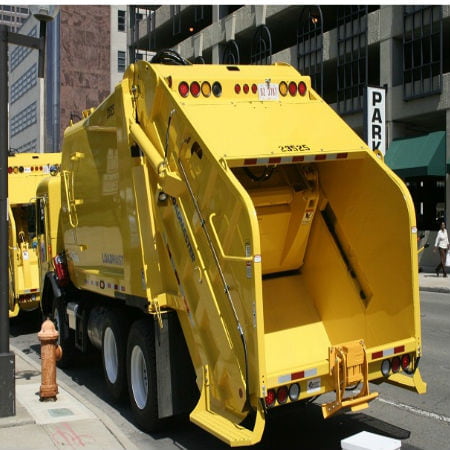 Unlike Republican presumptive nominate Donald Trump, most people agree that climate change is real, with or without a business interest in it. Environmental issues like pollution and global warming have been in the news for years, and media attention pushed for the idea of going green. Due to this, many waste recycling businesses are booming. Unfortunately, even during its best, waste recycling has a low margin of profits, which means that they have to ensure that money is not going out more than it is coming in. Fortunately, technology has come to the rescue as GPS benefits waste and recycling industry.
Scroll down for video
GPS benefits waste and recycling industry
That is why GPS-based tracking and routing systems are so beneficial. When you have better routing, you can make the most of every minute that your truck is running; this higher efficiency saves you time and money. GPS benefits waste and recycling industry in that it can also be useful for loss prevention. A fleet tracking system lets you know where your vehicles are and what they are doing at all times.
GPS devices
Global positioning service depends on a network of satellites that communicate with a receiver. It compares relative distances from three or more satellites and can help determine its position anywhere on the planet.
The 31 GPS satellites in orbit are all healthy and were launched by the US federal government between the years 1990 and 2010. The system was developed and put into practice at a high price paid for by the American taxpayers.
Time magazine reported that the GPS systems were installed for more than $12 billion, making the annual cost of operation around $750 million or $2 million per day. So if you're a taxpayer, it is likely that you are already footing the bill for GPS systems, so you owe it to yourself to have a return investment.
The best GPS trackers
Indeed, GPS benefits waste and recycling industry, and the best trackers for it should be all of the following:
Accurate—due to its nature, GPS trackers are useless if not accurate. More than that, however, it should also work in all locations and for all weather conditions.
Robust—a tracker installed on a commercial vehicle  should be tough and reliable so that it won't break down in the middle of its job.
Discreet—small and concealed is the key. If thieves can spot your tracker from afar, they can remove it or figure out ways of doing so, rendering your system useless.
Inexpensive—an expensive GPS tracker would be too valuable to lose, but if you can get one that is inexpensive yet effective, then you know you have a steal.
Good software
While hardware is necessary, a complete GPS system must also have great software to back it up in order to properly track your fleet.
Trackimo, for instance, has smart alerts for emergencies, worldwide coverage for instant and real-time tracking via Web or smartphone app, and a low annual service cost to entice more businesses to track their fleets.
Watch the video below
Let us help you. We'd be delighted to answer any tracking questions you have or discuss the options in more details