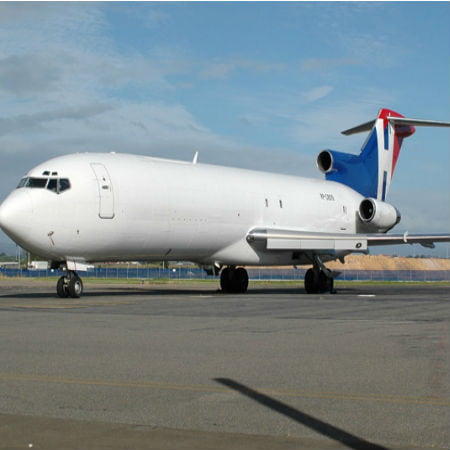 For many industries, such as construction, interior design, automotive, electronics, and the like, air freight is the top logistics and cargo forwarding choice. Every day, massive tons of goods are being transported around the world through these industries—it's so massive that the value is placed at around six trillion dollars. That huge amount in air freight services makes up 35 percent of all trade, more or less.
The advantages for air freight services are many, and they're not just limited to delivery speed. To help you realize just how beneficial they can be, we've compiled a list of their benefits:
Air Freight Benefits
1. Incomparable Speed
When time is of the essence and it is crucial for you to forward your delivery on time, you can't settle for anything less than air freight services. You can opt for land and sea freight, but they are sure to be slower and less reliable when it comes to getting your cargo where it needs to be on time.
2. Easier Monitoring of Packages and Cargo
Compared to sea and land options, it's a lot easier to track the arrival and departure times of your cargo when it's by air. It's the same thing when following up on delivery times. Also, there are fewer stops on air freight, so custom fees can definitely be reduced.
3. Cheaper Insurance Premiums
Because of the faster transit times, insurance premiums for air freight services are much lower compared to other methods. This is because your cargo spends lesser time in transit; thus, the risk of it being stolen or lost is also much lower.
4. Lower Costs on Packing Materials and Shipping Costs
When you're shipping by sea or by land, the packaging of your cargo is required to be bulky; this is because your cargo will go through many bumps and drops during the entire time it's being handled and transported from one place to another. You won't need to do this air freight as this mode of shipping allows for lighter packing materials. In the end, your cargo will be much lighter and you'll get to save on packing materials and shipping costs.
Importance of Cargo Tracking
When you're shipping important cargo via air freight, it's just as crucial that you invest in cargo tracking services. In this day and age, the list of demands and expectations that customers put on the businesses they patronize just gets longer and longer. At a time when people use GPS technology to navigate their way from one place to another and to track their loved and belongings, cargo tracking is one of the many services that GPS technology can provide.
At present, up to 90 percent of the global trade is dependent on the international shipping industry. For this reason, cargo tracking is more important than ever before. Everyone in the world benefits from such industry practice since we all transport food, supplies, medicines, and even gadgets. Without import, export, and shipping, our global economy might not have been what it is today.
In previous years, it used to be so difficult and time-wasting to ship all kinds of cargo from one part of the world to another. Nowadays, fortunately, we can enjoy the benefits of technology, and we can do so in a way that gives us more confidence and security about the products we ship.
GPS tracking technology is just one of the technological advances that we enjoy when shipping cargo. Through GPS, owners and managers of companies can monitor the whereabouts of their cargo without having to worry about theft or inventory loss. If ever theft or loss were to happen, a GPS tracking system would enable them to track where their cargo and recover it with the help of local enforcement forces.
Why You Need GPS Tracking
GPS tracking is an amazing invention that has brought about many conveniences in our modern time. Managers and owners of companies, especially in the industries of food, construction, interior design, and the like, would do well to make full use of it when transporting their cargo. Through GPS cargo tracking, you can:
Control and monitor your assets – When moving parts of your inventory or performing certain customer service tasks, GPS tracking can help you control and monitor your assets in a precise and efficient way. A GPS tracking system can be a solid investment because it helps you secure your inventory and prevent their theft or loss.

Improve your customer service – No business that doesn't take care of their customers can ever expect to prosper. With this principle in mind, satisfying your customers must be on top of your list as a business owner or manager. A GPS tracking system will help you execute your customer service tasks in an efficient manner and deliver them in a timely way, that is, without any delays. A GPS tracker can serve as your best partner when it comes to providing your customers full satisfaction.

Eliminate anxiety, both on your part and on the customers' side – Another advantage of GPS tracking is that helps to eliminate worries on your part and on that of the customers' part. A GPS device can not only help you track your inventory, but it can also enable you to monitor your staff who have been entrusted with transporting your cargo.

Take advantage of a user-friendly solution – One of the common misconceptions about GPS tracking devices is that they're difficult and complicated to use. People might be put off by the prejudice that any new and unfamiliar technology is too complex for common use. But nothing could be further from the truth. For instance, trackers like Trackimo are ready to use out of the box, and the device itself is user-friendly and can be used even by someone who's not used to the technology. Moreover, the comprehensive database can be accessed though a convenient app you can log on to via your smartphone.
The following is a summarized list of the many benefits of GPS cargo tracking:
Helps you monitor your shipments and cargo in the fastest and most efficient way

Reduces the risks of lost and misplaced inventory

Reduces operational costs because of its capacity to plan faster, more efficient routes

Allows you to make more accurate inventory reports and faster invoicing

Reduces the instances of delivery delays

Increases customer satisfaction, ensuring their retention

Lowers insurance costs

Improves employee performance through careful monitoring of each one and by providing a way to give instant feedback
GPS Tracking Devices Can Now Be Used on Cargo Airlines
Trackimo announced that they now make modifiable GPS solutions for use in airline cargo tracking. The system is available exclusively as a value-added service to customers of MNX, a global logistics provider. It aims to provide transparency and control over high value and delicate cargo.
Trackimo's airline cargo tracking system is specially designed for customers that transport high-value, temperature-sensitive, and time-critical items. Companies in the life science industry would find the technology ideal for their business. Adopting the GPS-based cloud tracking solution will help keep their sensitive products such as medications, organs, blood, medical tools, and clinical samples safe and secure while they are being transferred to a different base or headquarters. With this, they can trust that delicate items that are easily damaged are well protected.
Scroll down for videos
Benefits of Using GPS Devices in Airline Cargo Tracking
According to MNX CEO, Scott Cannon, "The tracking system gives us the ability to better identify and resolve any unforeseen challenges throughout the entire transport and gives our customers added confidence and peace of mind that their shipment is secure at every step."
The GPS system can collect data such as the coordinates, direction, speed, and altitude of the vehicle or plane transporting the shipment. These data are then transmitted to those who need them.
The customers can track their cargo's real-time movement using the GPS tracking software, which also has geo-fencing feature. Using the device, the customers will have direct access to all pieces of information they need regarding the status of their shipments. Through this, they are well-informed of the exact time their shipments depart and arrive in their expected destinations.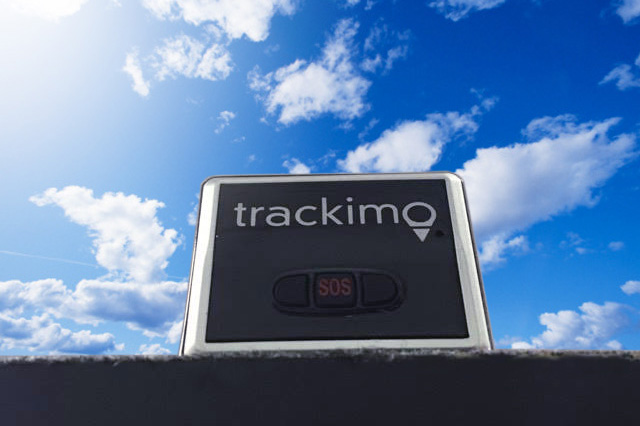 Two cargo airline companies from the life sciences industry, AirNet and Cargolux, conducted complete trial process to approve the use of the device and how efficient it is. Meanwhile, MNX and GTX companies are working together as they plan to extend further the use of the technology to other partner airlines.
Trackimo is a tiny and lightweight 3G GPS tracking device you can use to keep track of your packages no matter how small or large they are. The device itself has many features that would be advantageous to you and your company. For one, it can give you accurate location updates in real time. What this means is that even as your cargo is being transported, you can get updates on it such as its specific geographical location. It has also has speed and motion alerts, which can clue you in as to whether your cargo is in motion or idling, or even at which speed it is being transported.
Watch the videos below
Let us help you. We'd be delighted to answer any tracking questions you have or discuss the options in more details