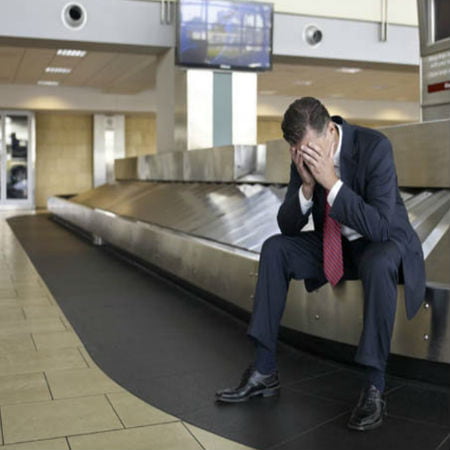 What is one thing you can't do without when you're traveling? Aside from your passport and other important travel documents, you simply can't travel without your luggage. However, it isn't just as simple as grabbing the nearest bag and packing it full with your essentials. There are a lot of things you have to consider. We've prepared a full guideline on everything that has to do with luggage—choosing the perfect suitcase, packing a suitcase, keeping your luggage safe while traveling, and even recovering lost bags.
Choosing the Perfect Suitcase
Before anything else, you need to take into consideration the particular items you plan to bring as this will help you determine the features you would want in your luggage. For instance, if you're a backpacker, you may want numerous straps or pouches so you can stash away objects like sleeping bags, hiking poles, and tents. If you travel for business, you'd want an accessible compartment for your laptop and electronics. If you're simply going on a holiday and you want to look good on your travels, you'd want one with straps that can keep your clothes in place and prevent wrinkling.
These are the factors to consider when choosing a suitcase:
Size – This should be limited to what you can actually handle as you will have to carry it by yourself for the most part of the trip. Check the luggage allowance of the airlines you're going to be traveling with as you don't want to max out your allowance. Also, make sure to test the quality of your suitcase first to make sure it can withstand the demands of the journey.
Features – Today's suitcases offer a host of features that offer different benefits and suit various preferences. Brightly colors are a good feature to have so you can easily spot your bag on the baggage carousel. Compartments are also advantageous if you'd like to keep all your belongings organized.
Durability – A luggage does not need to be expensive to be high quality, but it does need to be made of durable material. When traveling, you have an option between soft- and hard-shelled bags. However, if you are looking to actually protect your belongings, choose hard-sided cases. You should also look into the sturdiness of the handles and wheels of the case.
Safety Features – You would want to keep your luggage safe during your travels, and for this reason, it is crucial that your suitcase has security locks.
Price – The suitcase should be well within your budget, but you also shouldn't skimp too much.
Packing Your Suitcase
One big travel no-no is lugging around a suitcase that's too large for you and that's filled with stuff you mostly don't need. Indeed, packing in itself is an art and a science that not anyone gets instantly. With these tips, however, you'll be on your way:
1. Opt for a hard-shelled suitcase. Not only will this protect your belongings more, but you also won't be able to squeeze in any extras and thus make your bag heavier than it needs to be.
2. Do the 5-4-3-2-1 rule. This is a technique that many expert packers go by, especially those who go on week-long trips. The 5-4-3-2-1 stands for 5 pairs of underwear and socks, 4 tops, 3 bottoms, 2 pairs of shoes, and 1 hat.
3. Lay out everything that you want to bring on your trip, and then edit out the unnecessary items or those that you can also get at your destination. Remember, the less you bring, the better.
4. Learn to apply certain packing techniques. You don't need to go full-on Marie Kondo, but a few useful methods will do. For instance, you can try rolling your clothes instead of laying them out flat. You can also make use of packing cubes.
5. Keep all your toiletries in a clear bag and within easy reach in case you need to take them out for any reason.
Keeping Your Luggage Safe While Traveling with GPS Trackers
So you've packed your bags, and you are already on your way to the airport. What is foremost in your mind now is how to protect your belongings when you are traveling. It can be hard to do because you're going to unfamiliar places and will be around lots of people you don't know. But you can do it with the help of these tips:
1. Make sure you use the right kinds of locks for your bags—that is, they should be TSA-approved. Also, make sure it is thick enough to resist cutting; it should also have a lock pick resistance feature.
2. Always keep it in your line of sight. Because it is almost impossible to keep your bag next to you at all times, the next best thing you can do is to always keep it in your line of sight. Even if you have to leave your bag unattended for just a second, you should never lose eye contact with it.
3. Store your valuables in unconventional places where would-be thieves wouldn't think twice of looking into. For instance, if you are bringing along a stash of cash, you can hide it in a pocket of clothing, which you can then roll up. You can also store it in hollowed out items like deodorants or empty shampoo bottles.
4. Invest in a GPS tracker. Sometimes, the worst can happen when you're traveling, and one of those can be losing your luggage. To prevent such a thing from happening, you need to get a GPS tracker. With the help of a tracking device, you can easily monitor and detect the whereabouts of your luggage in the event that it gets separated from you and thus you can quickly recover it.
Steps to Take to Find Lost Luggage
Losing your luggage ranks high on the list of a traveler's greatest headaches. While the airlines claim that they are getting better when it comes to safe handling of their passengers' belongings, suitcases still do get mishandled for a wide variety of reasons, ranging from illegible labels to human error. The result is a great deal of stress, a lot of paperwork to file a claim, and the potential of having to try and replace objects that may have great financial or sentimental value and were not easy to come by. How long does it take to find lost luggage?
What are the odds my bag will go missing?
Scroll down for video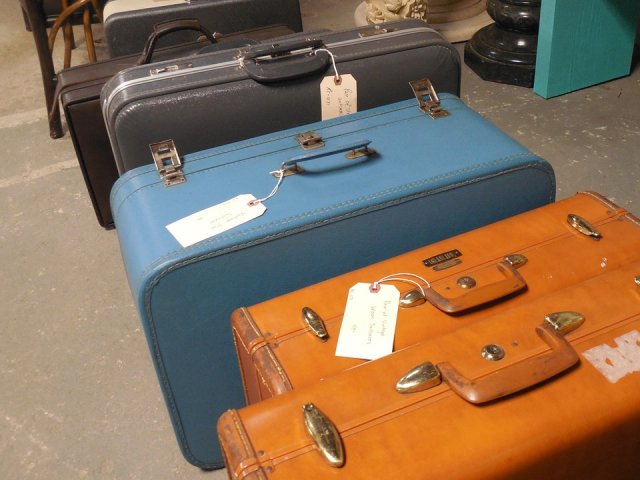 SITA, a suitcase tracing and matching system used throughout the world by the major airlines, reported that 24.1 million bags went astray in 2014. That works out to approximately 7.3 out of every 1,000 handled by the airlines. The organization claims that this is a significant reduction compared to rates in previous years, so let us be positive and assume the expensive new suitcase we purchased for the trip is on its way back.
It looks I can't find lost luggage—now what?
If you find yourself staring at an empty luggage carousel, head to the airline's ticket counter and file a claim. The carrier will begin the search for your bag and determine whether it made it onto the flight, missed the connection, ended up at the wrong destination, or got lost at the airport. Should the worst occur, it is expected that your luggage is gone for good. American airlines are responsible for reimbursing passengers for up to $3,300 when they can't find lost luggage on domestic flights and $1742 for international.
When can I expect my bag to be returned?
However, let us go back to being positive. The tracing system tracks suitcases for 100 days, so . . . how long will I have to wait? In addition to having reduced the number of bags that go missing, SITA also claims that the amount of time it takes to reunite customers and their belongings has also gone down from two days to about a day and a half. That might not be so much of an inconvenience if your suitcase disappeared on the way home from your trip. However, if you arrive in paradise and your clothes do not, be prepared to waste precious beach and Mai Tai time shopping for a new bathing suit and a temporary wardrobe that will allow you to get by.
While improvements by the airlines have certainly helped, the volume of passengers and their need to find lost luggage essentially guarantee that this issue will never fully go away. Keep in mind that you can increase the likelihood that your bag is returned in a safe and timely fashion thanks to GPS tracker technology, which is now widely available. Keep one of these devices in your luggage and save yourself from having to spend hours roaming around and completing paperwork just to find lost luggage. This simple and economical bit of added security allows you to find lost luggage at any time and can be a significant aid to find lost luggage, should your suitcase be lost, stolen, or decides to go off on a trip of its own.
Watch the videos below
Let us help you. We'd be delighted to answer any tracking questions you have or discuss the options in more details