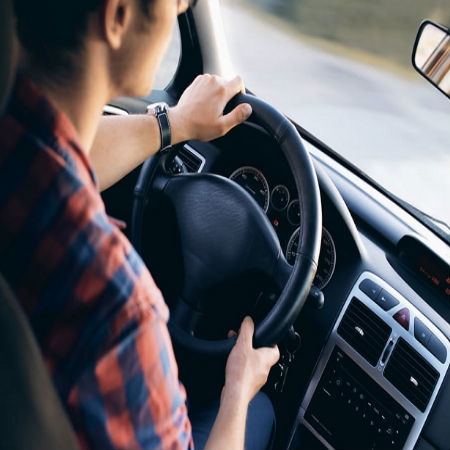 Parents of teenagers have every right to be concerned about their children's driving habits. After all, automobile accidents still remain to be the number one killer of teens aged 16 to 19. Statistically, six teen drivers die on the road every day, which means that there is something more that parents will have to do. Identifying and understanding teen driving dangers is essential in order to prevent accidents, and this article will give you insights on teen driving dangers.
Scroll down for video
Learning how to drive is practically a rite of passage: it gives teens a certain level of independence, something that they crave. The newfound freedom is exciting for your child, but it can lead to a lot of anxiety for the parents.
Teens face major dangers on the road. The first year of solo driving is considered as the most dangerous. This is because new drivers are just that: inexperienced.
It takes about five years of driving to be considered "experienced" on the road, which means that for most of their teenage years, parents are going to stay up late waiting for their kids to arrive home safe.
Among the worst causes of teen accidents include having extra passengers in the car. In fact, nine in ten teens say that passenger behavior is a distraction. Teens are eight times more likely to crash when there are passengers present.
Georgia has something called Joshua's Law that has taken into effect to make sure that teens are safe on the road. The law was enacted in 2007, changing class D driver's license requirements for teen drivers. It was named after Joshua Brown, who lost his life in an accident back in 2003.
During the first six months of driving, the only people allowed to ride in cars with teens are immediate family members. During the second six months, additional passengers could ride in the same car, but only one of them could be below the age of 21.
Other than limiting passengers, new teen drivers must also wear seat belts. While it is the law, statistic showed that 35% of teen drivers actually forgo their seat belts, so if you're a concerned parent, it is great if you take the lead so that you can set a good example.
Make sure that your new driver does the same thing every time he gets behind the wheel.
Speeding also causes a lot of teen deaths. One in three teen crashes involve speeding, and male drivers are more likely to do so. Plus, teens are thrice as likely to crash at night as they would at daytime. It is essential that parents hold regular discussions about the dangers of speeding, at the same time explain why they should limit nighttime driving. Joshua's Law states that 16-year-olds cannot be on the road between the hours of midnight and 6:00 a.m.
Prevent Teen Driving Dangers By Being An Example To Your Children
Don't let your teen be part of the statistic. Parents, more than anyone, are responsible for their children and should do all that they can to let their children be responsible in their driving. That is why parents must need to know and identify teen driving dangers.
Whether they know it or not, they influence their kids' driving habits, so the lessons, whether good or bad, begin early. Set a good example by being a good driver yourself: wear your seat belt, don't speed, avoid distraction, and be a courteous, responsible driver that your children can look up to.
Watch the video below
Let us help you. We'd be delighted to answer any tracking questions you have or discuss the options in more details