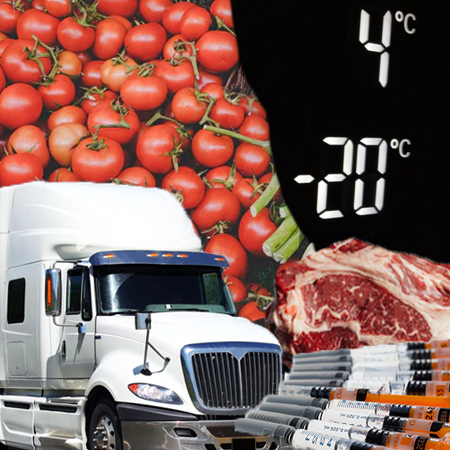 When it comes to logistics, the cold chain is particularly demanding. Cold chain products such as fresh foods, vaccines, serums, and the like are temperature-sensitive, so they require constant temperature starting from the time they are produced until they're used. It is essential not to break the cycle of this temperature-controlled supply chain to protect the quality of the products as well as to ensure its shelf life while in storage and transit. Cold chain logistics companies must have properly trained personnel, appropriate logistics equipment, and use up-to-date technology to ensure efficiency and safety. It's for the same reason every company must start doing cold chain logistics management tracking.
Cold Chain Logistics Management Tracking and Trackimo
Leading cold chain logistics companies like Carrier, Thermo King, Daikin, Mitsubishi, and Klinge Corp. have invested in cold chain logistics management tracking systems built into their cooling equipment to monitor temperature and location of truck carrying the supply.
One example of this system is Trackimo. The Trackimo device is a known vehicle tracker, but more than vehicle tracking, it is also capable of assisting clients in their cold chain logistics management tracking needs. It can provide real-time data monitoring on temperature and location. Real-time data and history are all available on the Web, which is advantageous to companies as data are accessible any time, anywhere.
One has to know just how important it is to maintain the right temperature when transporting vaccines. For instance, if the temperature range is not supplied, the product's effectiveness will be compromised. It is acceptable if you're only transporting one or two products at a time, but it's not the case.
The GPS-enabled cold chain logistics tracking system has features essential in cold chain logistics management tracking, such as real-time alerts for zone intrusion, route deviation, and temperature change. This means the GPS device automatically sends an alert when any of these trigger conditions is met. Having this system can help you avoid frequent breaking of the cold chain that is either caused by truck breakdowns due to power/fuel shortage after taking an inefficient route, truck breakdown due to poor maintenance, or lack of tools capable of providing immediate response in case of emergencies.
Any of these reasons is enough to cause a huge loss in your business. However, if you have cold chain logistics management tracking, your losses will be reduced and you can cut your insurance costs down. This is how important cold chain logistics management tracking is.
Watch the videos below
Let us help you. We'd be delighted to answer any tracking questions you have or discuss the options in more details.