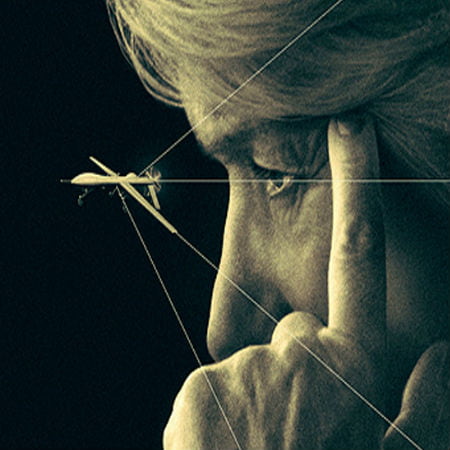 Eye in the Sky is a British drone war movie that focuses mainly on the subject of drone technology and the advent of these unmanned aerial devices, especially trying to make subtle suggestions on when it is right for these devices to be used and when it is just totally wrong to employ their services.
Drone War Movie Depiction in 'Eye in the Sky'
With this movie, which has been a modest success since its launch, enjoying mixed reviews from critics and audience all around, filmmaker Gavin Hood and experienced screenwriter Guy Hibbert deserve praises for their ability to portray the darkest parts of the drone war that many people usually fail to acknowledge. It showed how people with dirty mind and dangerous thoughts can use the drones for the most disgusting of reasons such as looking in on innocent girls who are just having nice time in their backyards or even Islamic militants who can load vests with enough explosive to bring down a whole block, strap these onto the drone, then send them to anywhere they want for detonation, among many other evil pronounced by the drones in the hands of the wrong people.
Scroll down for video

Locations
Kenya, considered a friendly nation to the course of the war against drones, was the location for the climax moment in the movie where a drone detonation was seen to have gone off. This location was used despite the fact that there were a couple of other countries where the United States had launched deadly drone attack in the past but these were not used. These such countries are Iraq, Afghanistan, Pakistan, Syria, Somalia, and Yemen.
Going by present available records, there has never been an incident of drone attacks in any of the provinces of Kenya, which makes the idea of the country as possible location at best, a false attempt to depict true happenings. This makes it beyond the shores of reason to determine that those that have declared themselves activists for the war that has been made on drones do not even know to the full extent what they are fighting for.
The drone war movie does not also border on a lot of realistic events, however, with there being a plot that dictates that a meeting of al-Shabab (affiliates of the al-Qaeda sect) leaders is to be held in a compound in Nairobi of Kenya. There was also a white female who has been converted to the way of the sect among them as well as an American man likewise, pushing the story further from reality.
The character build of the British female in the story bears a lot of resemblance to the profile of Samantha Lewthwaite, an Islamic convert of north Ireland origin and known to tabloids as the white widow after her first husband blew himself up in 2005, an incident she claimed to know nothing of.
Overall, although Hood tries his best to explain the various political and religious sides as there might be to this war on drones, he did not, however, succeed when it came to preventing the movie franchise being seen as just some sort of propaganda.
Watch the video below
Let us help you. We'd be delighted to answer any tracking questions you have or discuss the options in more details