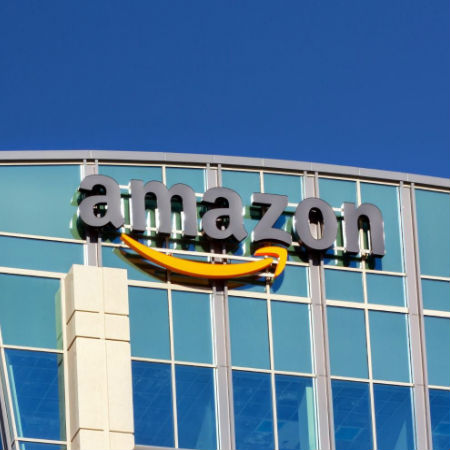 Consequent upon Amazon's shift towards rapid speed package delivery by autonomous drone, it foresees future air traffic control and de-confliction as a series of overlapping but collaborating apps in which drones and planes share separation tasks. Amazon's Gur Kimchi, who's managing the company's PrimeAir drone development efforts, outlined a view of the future in which aircraft will be tied into the internet and mutually linked, just like cars, appliances and computers already are.
Kimchi provide detailed information on Amazon's plans on the opening day of Exponential 2016, the trade show of the Association of Unmanned Vehicle Systems International in New Orleans.
How Amazon Controls Their Drones And Planes
Scroll down for video
Amazon's Shift to Rapid Delivery
He conceded that as drones of all kinds begin to multiply, a scenario which experts and stakeholders are foreseeing to happen in the next couple of years, the industry will need to be ready. "The airspace at some point will become congested. And we need to be ready. This is not a technology problem, but an industry-getting-together problem. And we have to do it now," Kimchi said.
To illustrate the possible processes, Kimchi sketched Amazon's view of how to do this as a multi-tiered airspace system monitored and controlled by real-time data flow from manned aircraft and unmanned systems, via transponders or dependent surveillance. He foresees an automated and integrated system that he called "NextGen for low altitude." No-fly zones for drones would be imposed around airports and above 400 feet, enforced by a constant stream of transponder altitude and position data, with hard geo-fencing that will ascertain auto compliance.
He explained further that Amazon favors "overlapping federated control," which means aircraft and drones would be competent of de-confliction through traditional air traffic control or through collaborative, onboard sense-and-avoid capability or both. Kimchi postulates that such a procedure is only different from current technology by a degree. "We don't have to reinvent the wheel here," he said.
He said the system would need to have "pre-defined low-risk locations" that would enable drones and manned the aircraft to operate in the same or nearby airspace with acceptable risk. As they do this, the procedure will enable geo- and altitude-fencing that would reduce the risk of collisions. "You don't leave your box, I don't leave mine," Kimchi said.
He, however, did not give any specific timeline on when Amazon thinks its delivery drone network will launch. Something that is worth noting here is that many have expressed disappointment at the Federal Aviation Administration's slowness in developing UAS regulation. Most of Amazon's testing so far has, therefore, been done in the UK.
No doubt, all these call for concern with air travel set to double over the next 20 years and drones sales climbing 30 percent a year because of reckless operators could be inevitable. Thus, the need for the FAA to think in line of some collaborative effort should be part of the overall consideration towards establishing save and secured airspace.
The airspace at some point will become congested and the need to be prepared for the challenges that will come with it is important. This is not a technology problem, but an industry working together problem. And the best time to be ready for a collaboration between drones and planes is now.
Watch the video below
Let us help you. We'd be delighted to answer any tracking questions you have or discuss the options in more details