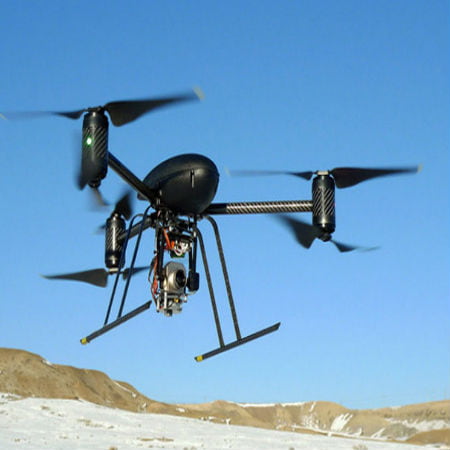 It is now official that for every resident of Devon or Cornwall, especially those that so happen to be in possession of an unmanned aerial device (otherwise known as drones), there is a law stipulating that such citizens cannot fly their aerial vehicles without having first informed the royal navy for the sake of drone safety issues.
This warning has been issued to the general public via the regional police and they seem to be taking seriously their claim to punish anyone found wanting in this regard. The regions of Devon and Cornwall have taken their efforts forward by opening and operating a Twitter account since November 2015, which would serve as a form of outreach, especially for these unmanned aerial vehicles.
This date also coincides with the police force's six-month trial on checking how compatible drones would be in aiding police work in these regions. However, for the sake of drone safety issues, the police force in Devon and Cornwall are now saying that all drone users need to report to the royal navy before trying to launch their device in the sky at all.
Scroll down for video
On the 29th of April, the handle @DC_PoliceDrones issued out a tweet that read "Flying a #drone in #Devon or #Cornwall? Please call @RoyalNavy Culdrose Ops on 01326 552415 so that they can let their aircraft know for safety".
Drone Safety Issues: New Turn of Events
People would have thought that launching a drone into the sky for purely recreational reasons in your own backyard, garden, or private space would not need you to get permission from anyone, but with the concern for drone safety issues, it looks like this doesn't have to be the case.
According to the report carried by local newspaper, West Briton, it is believed that Devon and Cornwall police were referring to everyone in their orders as flying of these drones without proper knowledge of the royal navy could lead to adverse impacts on military aircrafts that might be present in such areas.
"It's important to note that the aim of contacting the Royal Navy isn't to ask them for permission to fly, but rather by giving them notification of your flight so they can let their pilots know prior to them taking off, so that where able, they can avoid the area where you want to fly", John Tansley, who is the managing director at No Fly Zone in the UK said. Besides, No Fly Zone holds a real-time database of all flight restrictions that pertain to a certain area, including no-fly-zone requests from individuals.
"Devon and Cornwall is in close proximity to a number of military establishments, such as RNAS Culdrose, which is one of the main helicopter squadron bases in the UK, and about 10-25 sorties [helicopter flights] take off a day".
"They also operate jets from there as well, so it's quite a large training establishment for helicopters and jets as well. If you were operating a drone 2 miles away from the base at a height of 300-400ft, for example, then there is a risk that if helicopters from Culdrose were taking part in search and rescue training, they could well be flying at under 500ft." he said.
Watch the video below
Let us help you. We'd be delighted to answer any tracking questions you have or discuss the options in more details.