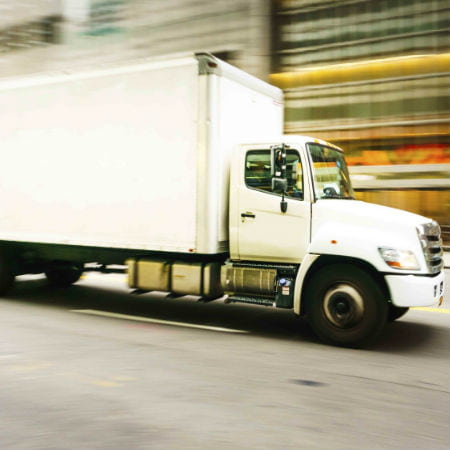 How do you avoid delivery delays? This is a question that most businesses ask themselves. With the rise of e-commerce, a majority of companies have to rely on delivery service to keep the business growing. The idea of having a product delivered straight to a consumer's doorstep is far more convenient than getting it over the counter. Consumers no longer want to deal with the hassle and expenses of traveling to stores.
All the progress e-commerce deliberately brings back one question: How can business owners avoid delivery delays? Handling stringent delivery times is possible through careful planning and organization. By following the guidelines below, you not only get to avoid delivery delays, but you also boost your business by increasing customer satisfaction.
How to Avoid Delivery Delays
Understand the cause of the delay
To develop solutions on how you can avoid delivery delays, you need to understand the cause of these delays in the first place. Note that there are dozens of reasons behind a delivery delay. However, here are the most common ones you'll likely encounter while in operation.
Bad weather. Unforeseen circumstances are the most unfortunate, but they're the easiest to reason out the problem with to customers. Weather conditions are beyond the carrier's control. For the safety of all, the best thing to do is to wait until everything clears up before proceeding with the deliveries.
Customs delay. Customs delays are typically due to missing or incorrect documents. As the sender, you need to make sure that all the information is complete before dispatch to avoid any inconvenience.
System failure. If you run an e-commerce business, your websites could experience technical problems along the way. Website downtime could result in delivery delays when the web manager can't respond to orders made on the site. Do reach out to your domain providers in case of a website downtime.
Documentation errors. Packages with misspelled addresses, incomplete information, and incorrect order forms are often returned to the courier. When designing an online order form, don't allow customers to complete the transaction when important fields are missing. (Note: Couriers also refuse to deliver to PO box addresses, so inform your customers to enter a street address instead.)
Package redirection. Customers are often held liable for change in address. A change in the information entered into the system will subsequently lead to a different delivery time and may cause delay.
Scroll down for video
Follow tips for preventing delivery delays
1. Organize your warehouse
As a business grows, so will the number of orders. Your warehouse will play a pivotal role in organizing and dispatching these packages. To prepare, you can always arrange the popular products first, followed by the less popular ones.
2. Implement logistics software
By automating your delivery process, you can reduce the chance of a delayed delivery. Although these are generally expensive to acquire, the returns will justify the cost.
If you don't have the budget for logistics software, you can always implement an organized process on your own. All you need to do is to formulate a step-by-step checklist that will serve as a guideline for your employees. Pay close attention to when the process transitions from one step to another, as logistical errors tend to occur during this period. You can also opt to appoint a quality assurance manager to help oversee your delivery process.
3. Make use of telematics
Using GPS delivery tracking has become a requisite for anyone looking to optimize their delivery fleet. GPS tracking device have been proven to be effective in helping businesses avoid delivery delays by providing the exact location of the fleet and clients with the time of delivery. You can now optimize your routes and monitor your drivers to improve efficiency. Tracking vehicles will also aid in cutting operational expenses such as fuel and maintenance costs.
Delivery is not an income-generating process, so most business owners make the mistake of overlooking it. However, deliveries are vital to a company's growth by attracting more customers and keeping the existing ones. Implement the ideas above, and if you already have, continue to fine-tune them to improve your business.
Watch the videos below
Let us help you. We'd be delighted to answer any tracking questions you have or discuss the options in more details.