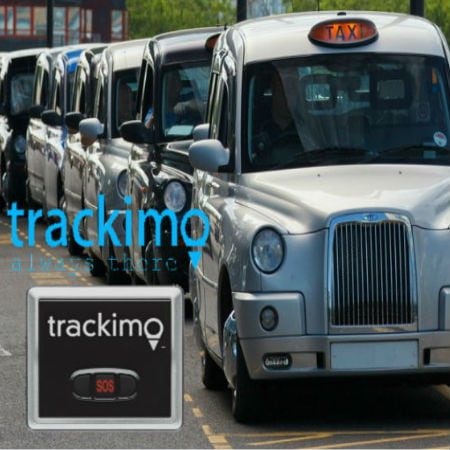 The global positioning system (GPS) is primarily designed for navigation, but it's been evolving in the past years and has recently become an essential tool not just for everyday use but for commercial use as well. Recently, the spotlight has been shown on the role of GPS devices in fleet management. The GPS technology is used by firms in tracking their fleet. The GPS receiver detects its location, then displays it on the map. So if that receiver is installed in a car, the car's exact location will then be displayed on a map.
How GPS Devices Help in Vehicle Tracking and Fleet Management
Scroll down for video
The device is very useful in many ways. So how would you know if your company needs to have this GPS system? Before deciding to purchase the system, ask yourself the following:
Does your business use vehicles?
Would you like to keep track of your vehicles' activity?
Would you like an on-time delivery to your customers?
Are you interested in knowing if your company vehicles are being used during off hours?
Are you interested in knowing if your drivers are following road rules?
Do you want to receive an alert if your vehicle has been stolen and know where it is?
If your answer is yes to most of the questions above, then GPS tracking will be beneficial to your company.
Benefits of Fleet Management System
Now that you have established the things that you want to achieve in relation to your business operations, here's what the GPS fleet tracking like Trackimo can offer to your company and what the role of GPS devices in fleet management entails:
1. Provides current location of your fleet, 24/7
2. Keeps track of the drivers' activity, their working time, and downtime so you can adjust their wages according to their performance. This will also prevent them from making unofficial road trips.
3. Guides driver in reaching the destination safely by providing turn-by-turn direction, shorter routes, or less busy roads so they arrive to their destination earlier or on time. This prevent drivers from becoming lost in the road.
4. Helps you save on fuel cost
5. Ensures accurate delivery times, improving your customer service. And if there's a problem that could delay your delivery, the system will send you an alert immediately and you can notify your customer right away.
6. The tracking system can detect if your vehicle is running over speed limit so you can always monitor whether your driver is following road rules or not
7. The system can be programmed to connect with the vehicle's engine diagnostic port so you will be alerted when engine problem occurs or when it's time for your vehicle to be sent to the shop for servicing and maintenance
8. The GPS tracking system also offers various reports such as travel or destination history, unscheduled stops, unauthorized usage, driver behavior, fuel efficiency, and other reports necessary in making business decisions
Role of GPS Devices in Fleet Management
Trackimo has the most reliable and cost-effective real-time GPS tracking device for fleet management in the market. Installing the tracking system on your fleet will improve the behavior of your employee particularly the drivers because they will know that every inappropriate actions will be recorded; hence, they will be more efficient and productive in their work—a worthy investment indeed.
Watch the video below
Let us help you. We'd be delighted to answer any tracking questions you have or discuss the options in more details