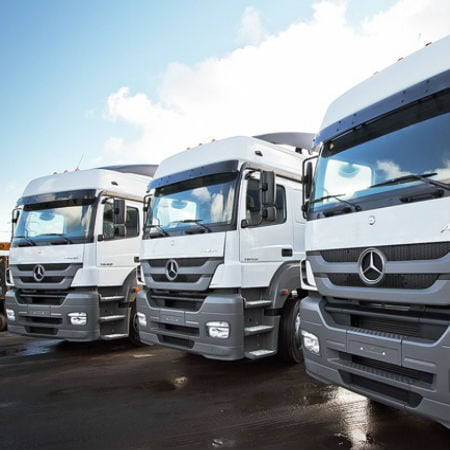 Thousands of companies in the transport industry manage a more effective fleet with the use of GPS tracking solutions. From small to big business operators, GPS technology has proven to be a crucial player in maintaining a smooth business process.
Fleet Tracking with GPS and Its Misconceptions
Scroll down for video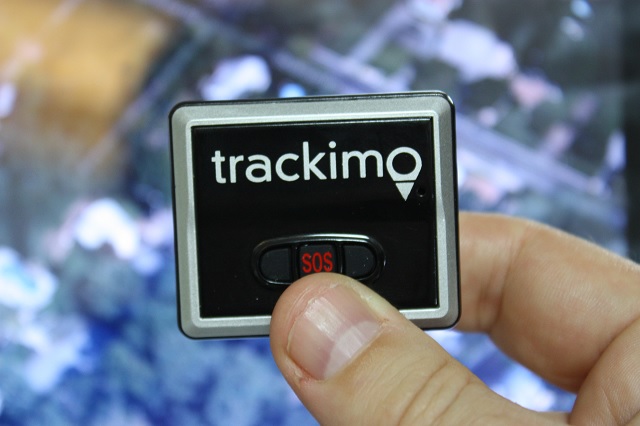 Trackimo is a GPS vehicle tracking system that gives fleet managers the ability to monitor driver behavior and find ways to improve their operations. This software will send automatic alerts for emergency situations, speeding beyond the set threshold, and whenever the vehicle is idle. Companies may also adjust the driver's routes to save on fuel and maintenance costs while delivering their goods to customers on time.
But there are still business owners out there who do not think that GPS technology is worth the investment. To help you decide whether to get one or not, here are some misconceptions employers have on GPS and how they are not true.
1. "GPS Tracking will make us lose our employees"
Employees on the go, specifically truck drivers, members of the sales team, and many more can experience both accuracy and convenience with a GPS device. It is a two-fold deal since it gives bosses a way to know where their employee is and if they are being productive. A GPS device undoubtedly protects an employee on the road rather than sabotaging their privacy. Besides, they would not have anything to worry about if they were adhering to company rules in the first place.
Overall, GPS technology is legal based on laws in the United States. Its use is as widespread as that of any other handheld device, so your employees should be able to adapt to it as well.
2. "We won't need a GPS system because we trust our employees"
Companies invest in GPS systems to reduce operational costs and ensure that their drivers are safe and secure on the road. A fleet manager does not spend their entire working hours tracking their employee's every move. Instead, they are focused on ensuring that the business process is running smoothly and effectively.
3. "GPS tracking systems are not user friendly"
There are highly complex GPS designs out there, but you can always look for something with a user-friendly interface. GPS tracking providers like Trackimo offer a trial period for users to do a test run and familiarize themselves with the whole system. As a result, you will find that installation and use of these devices is easy and simple as well.
Here are tips when looking for a user-friendly GPS device:
Lifetime map updates
Battery life—opt for 15-hour battery life, or you may hardwire Trackimo to your vehicle and reduce the need for charging
GPS providers with reliable after sales support in case you have any inquiries
Coverage-make sure your GPS device does not limit itself to areas with mobile coverage
4. "GPS tracking is unnecessary for my company"
GPS vehicle tracking serves a money-saving tool for all businesses. Companies experience reduce maintenance cost for their fleet while improving routing operations and ensuring better customer service at the same time. Bottom line, a 3G GPS tracking for your fleet results in a smarter, more productive business process.
Mobile phones may have similar technology, but they fail in providing reports that most businesses will find useful. Cell phones or handheld devices with their GPS turned on may also cause its battery to drain, and not to mention how easy it is to be left behind or misplaced. A GPS device is a more reliable option, it is designed to be both shock- and waterproof, making it an excellent tool for employees on the road.
5. "GPS tracking systems are all the same"
First off, that statement is a complete myth. Like any software in the market, no two GPS tracking systems are designed to be alike, and the same goes for GPS providers. When shopping for a GPS tracking system, you might want to look for specific requirements that will fit your business. Another important factor to consider here is that there are GPS providers that offer more reliable customer service than others.
It is important to be wary of providers that stay committed throughout the sales period but cut off ties when you have concerns after the sale has been made. See to it that you do not just purchase a system just because it is cheap or if it simply tells you where your vehicles are at the moment. Do your research by browsing tech sites wherein you can gather unbiased reviews on the service and the provider.
Like many devices you find yourself purchasing at some point in your life, do what you can to gather knowledge on its usability. If the GPS is user friendly, you should be able to adapt this to your business smoothly and it will be popular among companies that require fleet management. Sites like Amazon, CNET, Tech Radar, and PC Mag will give you an insight on what buyers have to say about their user experience.
6. "GPS tracking systems will not tie me down to any contract"
GPS tracking systems are a service where a company's fleet is subscribed to. It delivers reports that are compiled to determine how the company can improve their profit and productivity. Upon purchasing a GPS system, customers are obliged to sign a service agreement with terms and agreements that are viable for a certain time.
 7. "GPS tracking systems are costly"
Managing your fleet with GPS trackers has been important because of the reasons stated above, but many business owners are understandably wary of the cost.
To break it down, you will be paying a monthly fee for data and wireless services. But all this can be justified if you get the right GPS tool, as it saves the company thousands of dollars spent on other expenditures such as fuel expenses, overtime, and maintenance costs. In addition to all those savings, insurance companies are known to reduce premiums when a GPS tracking system is implemented.
Many fleet companies achieve return on investment in the first few months of using the system because of all of its benefits. GPS tracking systems do not necessarily break the bank as well, there are many services available in the market that are cost-effective and efficient at the same time.
8. "GPS tracking systems are inaccurate and unproven technology"
GPS technology has been around for many years and has now found widespread popularity among commercial users. There are many GPS providers that offer essential tools for increasing customer satisfaction and additional opportunities for your business.
Evidently, GPS is a proven technology that is becoming the industry standard for the transport industry. Learn how you can apply this to your business by contacting Trackimo.https://trackimo.com/gps-fleet-management/
Watch the video below
Let us help you. We'd be delighted to answer any tracking questions you have or discuss the options in more details