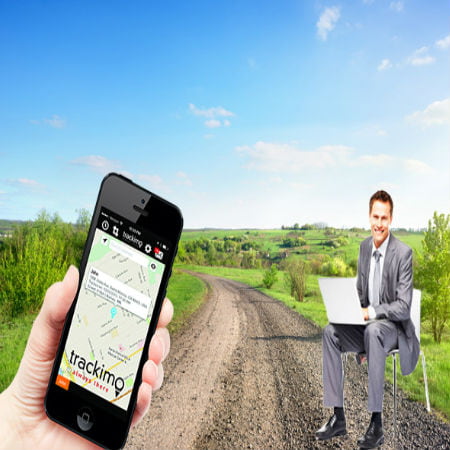 When a company sends their teams to remote project sites away from the office, the management needs to bear in mind that monitoring employees should be an essential part of the process. An easy solution to being able to do so is by utilizing GPS technology to track remote team members.
It addresses issues by giving drivers the help they need when they have to navigate around an unfamiliar area, keeping them safe at all costs. Benefits of real-time monitoring, convenience, and location accuracy are the three main reasons GPS technology is so important when sending agents to the field.
Scroll down for video
How Using GPS To Track Remote Team Members Can Be Advantageous

GPS technology is simple and easy to use. You only have to give your employee the tracking device, then they have to download an app on their smartphones.
A globally emerging brand is Trackimo GPS tracking device, it is equipped with countless features enough to provide real-time updates on the employee's location and can either be hardwired into vehicles or brought around conveniently.
Trackimo's application allows users to monitor their subjects at the click of a mouse or through a simple tap on their phones, which makes it easier to track remote team members. This type of technology is especially suitable with today's lifestyle wherein the majority have access to Internet. It is proven to increase employee productivity and promote time management as well.
Employers have every right to monitor their employees especially when they are working on off-shore projects. After all, they are investing money just so they can complete their task. So everything—from punctuality, attendance, and even break times—is to be submitted for evaluation. Not that this process will ensure fair treatment as the data being processed by GPS tracking systems cannot be tampered with. So should there be any problem, at least the employer/employee has accurate data to back it up.
Lastly, every good employer values their employee and GPS tracking is a perfect tool to ensure the safety of those doing field work. While the employee is out, the management has zero control on what will happen, so relying on a tracking technology is the only solution to ensure proper communication.
In case of an emergency, Trackimo will send distress alerts so a rescue team can be dispatched to the exact location. With all this, it is safe to say that GPS technology is an essential and hassle-free way to monitor employees or track remote team members when they have something to do out of the office.
Watch the video below
Let us help you. We'd be delighted to answer any tracking questions you have or discuss the options in more details