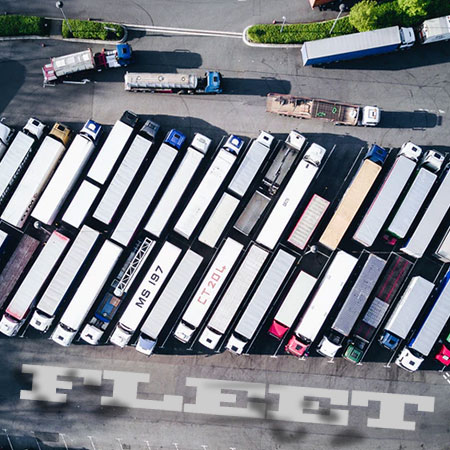 Our devices have been interconnected over the past decade because of the internet. Now, it's not just our phones or computers; home alarms, vehicles, and even refrigerators are now WiFi- and Bluetooth-enabled, doing things we never thought were possible. With "smart" technology to perform complex tasks for us at a higher speed and with higher precision, even fleets now have much to gain from connectivity too. In what way exactly? What makes smart fleets, smart?
Here are some benefits that you can look forward to.
Smart Fleets: How GPS Tracking Makes Fleets Smart
Connect fleets
Connectivity is a new competitive advantage to run smart fleets and increase efficiency and reducing costs. Vehicle data is sent via GPS signals to a server, then the data is translated into dashboards and reports and allows you to obtain valuable information on your fleet and their activities or status. Tracking your fleet through a GPS tracker is a simple and time-saving way to optimize your fleet management, offering numerous insights such as GPS location, vehicle and driver activities, vehicle status, mileage, driver behavior, speed, fuel consumption, and much more.
Distribute tasks evenly
In order to improve fleet efficiency, you may want the work to be distributed evenly among your employees. Make sure that you are being fair in managing drivers and keep one from doing more workload than others. Such behavior can harm productivity and efficiency. GPS system can help you keep track of schedules to ensure that you are not overworking one from others.
Scroll down for videos
Assign tasks to specific employees
With a GPS vehicle locator, you can identify specific tasks or clients most suited to your employees. For instance, if you own a taxi company and notice that one of your employees has the greatest number of fares when assigned to a specific part of town, you can help keep certain drivers assigned to that specific part of town, helping them earn more while also increasing your profits.
Keep employees safe
One of the simplest and most effective ways of keeping your workforce safe is through the use of a GPS vehicle locator. An app or tracker with an alarm button can send an alarm message to the administrator, informing them of possible emergencies.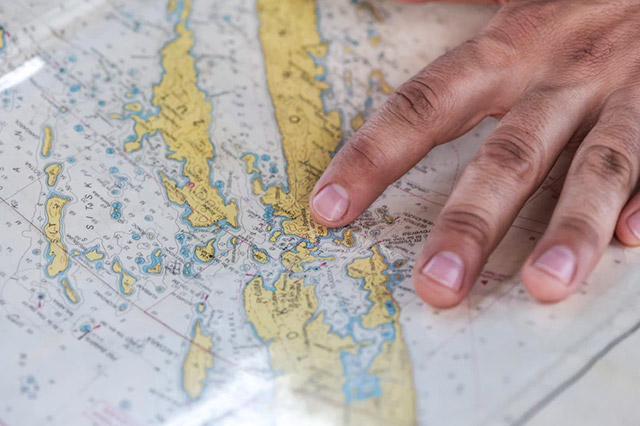 Improve route planning
The use of a GPS vehicle locator will give you better route options for your drivers. Choosing which routes to take makes driving more efficient and is effective in saving you time and money. In doing so, you can eliminate unnecessary costs and reduce unproductive work. This will reduce the time your driver has to spend on the road, resulting in faster delivery arrival and lesser fuel expenses.
Predict maintenance
In order to keep your company vehicles in top shape, routine maintenance is necessary. Instead of manually monitoring company vehicles, which is a tedious task, by the way, let GPS tracking do it for you. No more paper files on vehicle mileage to know when to visit the shop for oil change and other regular vehicle maintenance. Most sophisticated GPS tracking systems for fleet vehicles have maintenance alerts that automatically calculate the vehicle's mileage to let you know when it's time for routine maintenance. This is especially crucial when it comes to preventing fleet vehicles from breaking down in the middle of their day-to-day operation.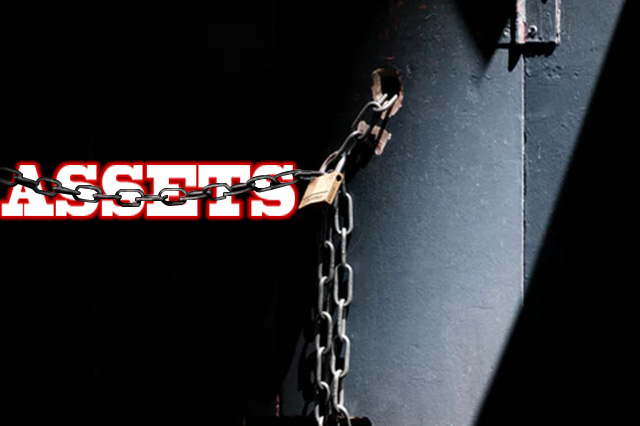 Secure assets
The GPS vehicle locator will send out an alert the moment your vehicle is moved out of its position without your permission, ensuring quicker recovery in case of theft. If your vehicle travels through a route where there are threats for burglars, GPS trackers can also alert you right away. You will have no trouble noticing if your vehicle or your fuel has been stolen. A vehicle moved on a non-working hour? You'll get an alert. GPS tracking helps you track the stolen vehicle, enabling you to recover it almost immediately. This will help you learn about any kind of trespassing in your property.
Optimize asset productivity
Your company's assets include your employees, your equipment, and your money, and you have to make sure that all assets are used in the best way possible. If you own a shipping business, use GPS vehicle trackers to find out the most efficient way and day to ship goods. Through tracking your shipments, you may discover that Tuesdays are the slowest day of the week and that sacrificing one day by moving all Tuesday shipments to Wednesday may save you a lot of money.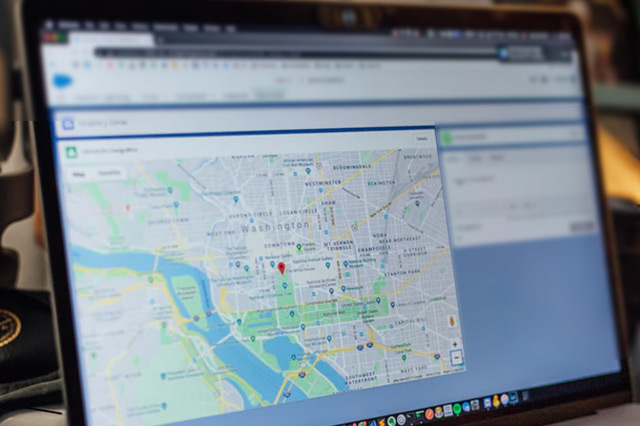 Replace customer files
For smart fleets, replacing customer files with GPS unit's help is the best solution for this long-standing problem. With smart technology, smart fleets are able to run more smoothly. GPS can obtain details while on the road, including information such as names, e-mail addresses, home addresses, phone numbers, and even add-in notes if necessary. Systems now allow users to be connected to the same information. With this, anyone with access from the office or in the filed can have the ability to change data and modify information.
Reduce insurance costs
Insurance companies usually offer a discount for GPS technology installed in vehicles. Because of the likelihood of recovering stolen goods and safer driver behavior associated with these devices, insurance companies reduce the premium. (Contact your insurance company regarding their policies of GPS-installed vehicles.)
Conclusion
In short, GPS technology will help you and your company improve fleet management, consequently saving you more money, improving productivity, and ensuring driver safety. As of now, we're actually only scratching the surface of what this means to our businesses and, ultimately, to our lives.
Watch the videos below
Let us help you. We'd be delighted to answer any tracking questions you have or discuss the options in more details.