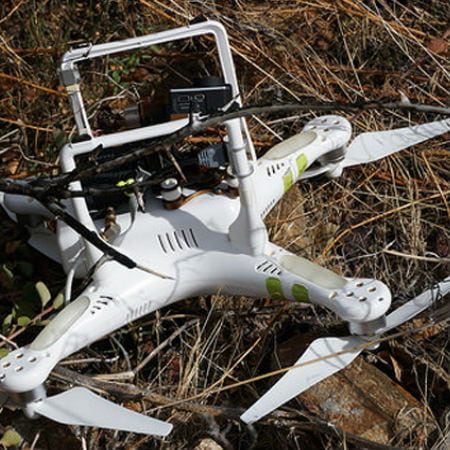 Imagine losing drone, one you just bought and haven't even used yet, what a bummer; but hey, there's a way how to prevent losing drone. Just install a Trackimo device on your quad and you will never have to fear about losing your drone again in case you lose control of your quadcopter. Here, Trackimo shares some information about their product, the benefits the drone operators can get from using it, and what it has in store on certain matters like how to prevent losing drone.
Scroll down for video
Trackimo and How to Prevent Losing Drone with Its Help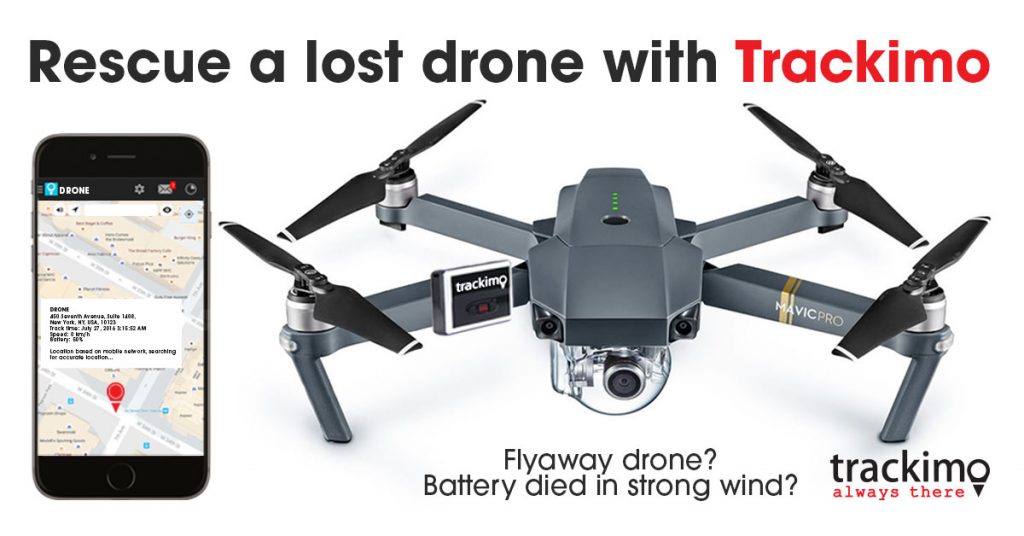 Trackimo is an easy-to-use, cost-effective 3G GPS tracking device you can use to keep an eye on your loved ones and valuable assets. It's a tiny, motion-activated device that uses GPS technology, wireless communication, and other mechanisms to determine the actual location of the device when attached to a person or an object. This is how the device saves UAV owners from losing drone.
Aside from giving accurate location, the GPS drone tracking device can also issue instant alerts when preprogramed settings are breached such as speed and safe zones, allowing help to come immediately. Actual location can be viewed using a smartphone app or logging in to a Web site. The GPS tracker also has an SOS button that users can press in case of an emergency. Furthermore, if you install the device on any vehicle, it serves as an anti-theft device, alerting the car owner if the vehicle is moved from its parking location. On how to prevent losing drone that flew away, just attach the device to a quadcopter, you will never lose your drone unlike those unmanned aerial vehicle flying without drone tracker.
How long has it been available? Have there been any hiccups on the way in terms of product development and release?
Although the first Trackimo Universal was launched during the Mobile World Congress in Barcelona last February 2014, it was only in the last part of the year that the product started selling. Initially, customers were using the GPS device through a Web application, but due to increasing customers demand, a Trackimo app was developed, first for iPhone, then on Android. Today, customers can access both apps as well as the Web application with many functionalities.
What features make Trackimo stand out compared to other GPS location devices?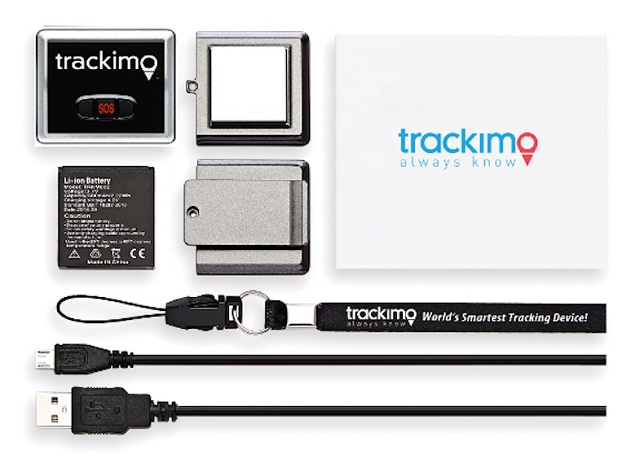 Trackimo package contains everything you need for a GPS tracker under one price: the tracking device, SIM card, accessories, and limitless app usage. Trackimo also offers free global roaming, meaning you can monitor those important to you internationally with no additional cost.
Do you see this product as a must-have accessory for drone users?
Drones are cool and awesome to watch flying in the sky, but like any other machines, it could malfunction, lose connection, run out of battery, or simply fly away. And losing drone can be a real pain to the owner, considering it's possible that it can never be retrieved.
This is where Trackimo can come in handy. The device allows pilots to locate and retrieve their UAV in case it goes missing. Some drone vendors trust Trackimo's capability that they are offering drone bundle deals with Trackimo devices. Moreover, users even custom-built mount for Trackimo to their drones.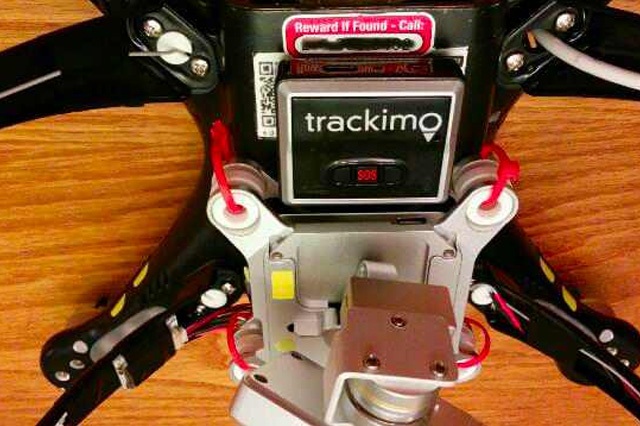 Do you have any upgrades or new products in the pipeline for new release? Any other projects your company is working on?
The company is planning to release new Trackimo models this coming holiday season. Trackimo is designing wearable GPS devices like GPS watch and pendant. The new models will have voice conversation capability to allow live connection between the wearer and the administrator using Trackimo app on his phone.
An embedded edition of our chips and electronics modules are also in the works for our technology to allow integration with other electronic devices like drones and cameras.
Anything else you'd like to share with our readers?
Trackimo's open programming platform allows app developers and potential business partners to use Trackimo's API to develop their own apps and system and connect with Trackimo devices using cloud system. Anyone who has an idea for an app or a business case for connecting Trackimo to their system is more than welcome to contact us. We also aim to help app developers create ways to earn by reselling Trackimo device through their apps.
Watch the videos below
Let us help you. We'd be delighted to answer any tracking questions you have or discuss the options in more details