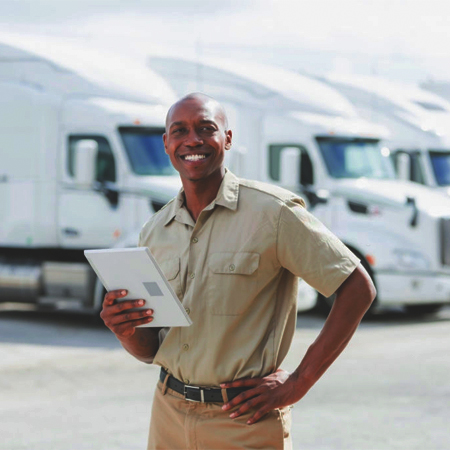 GPS technology has helped many companies in the transport industry. When your drivers are on the road, the only way for you to check on your fleet vehicles is by tagging along, which is out of the question, as you have other things to attend to as the fleet manager. But thanks to GPS tracking, you can now remotely manage fleet vehicles.
If you are in a delivery business or if you use two or more vehicles for your business, you will probably need help to improve the efficiency and safety of your fleet vehicles.
Scroll down for the videos
How Does GPS Tracking Help Fleet Vehicles?
Below are the most important reasons one should consider incorporating the help of GPS tracking for fleet vehicles in everyday operations.
Provides efficient routes
GPS tracking offers alternate routes to evade roads with heavy traffic or under maintenance and direct the driver to the shortest possible route to the destination. It is voice-guided, so drivers who are going to an unfamiliar destination won't get lost or resort to using paper maps or mapping apps, which often get their eyes off the road.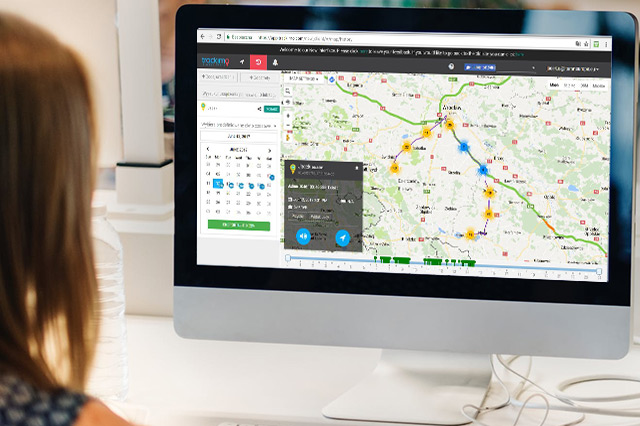 Predicts maintenance
In order to keep your company vehicles in top shape, routine maintenance is necessary. Instead of manually monitoring company vehicles, which is a tedious task, by the way, let GPS tracking do it for you. No more paper files on vehicle mileage to know when to visit the shop for oil change and other regular vehicle maintenance. Most sophisticated GPS tracking systems for fleet vehicles have maintenance alerts that automatically calculate the vehicle's mileage to let you know when it's time for routine maintenance. This is especially crucial when it comes to preventing fleet vehicles from breaking down in the middle of their day-to-day operation.
Discourages unruly driver behavior
From the moment you let your employee drive your company vehicle bearing your company logo, they become your company representative on the road. So whatever their driving behavior is, whether they are a responsible or reckless driver, it will reflect you and the company. Don't wait for citizens' calls to 1-800 numbers or ticket violations to start coming in before you take action. With GPS tracking for fleet vehicles, you will be able to monitor the driving behavior of your employee. Not only that, it will also allow you to set up parameters and limits, which, when broken, will trigger an alert. A notification will be sent to you whenever your drivers are speeding, swerving, or showing any kind of aggressive driving behavior. A summary report of their driving and vehicle tracking information is available for your evaluation so you can take the necessary actions.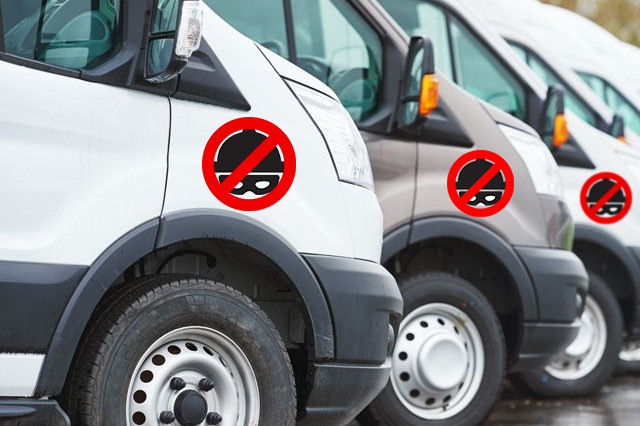 Prevents theft
If your vehicle travels through a route where there are threats for burglars, GPS trackers can alert you right away. You will have no trouble noticing if your vehicle or your fuel has been stolen. Vehicle moved on a non-working hour? You'll get an alert. GPS tracking helps you track the stolen vehicle, enabling you to recover it almost immediately. This will help you learn about any kind of trespassing in your property.
Immediately contacts emergency respondents
With GPS trackers, you can be with your fleet every minute of the day. The moment your fleet is in trouble, the driver can press the SOS button to alert you and the authorities immediately. There are also fleet tracking systems that allow a two-way voice communication, which is extremely helpful especially when fleet vehicles are caught in a roadside emergencies and need immediate support. Having GPS tracking installed in your fleet vehicles means help is just a touch of a button away.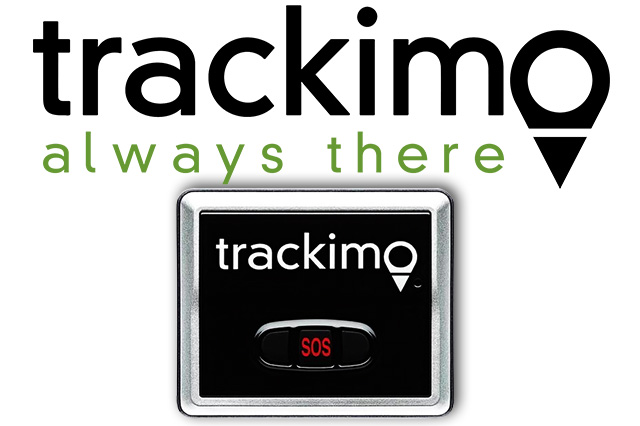 Get Yourself One Now
Equipping your fleet vehicles with GPS tracking is a highly recommended investment. The benefits it offers are more than what you can ask for. Get one for your fleet now!
Watch the videos below
Let us help you. We'd be delighted to answer any tracking questions you have or discuss the options in more details.