Trackimo 4G Universal Tracker
Trackimo® is an intelligent, GPS-GSM tiny device allowing you to find & track your precious things, see exactly where they are, automatically alerting when sensing distress signals.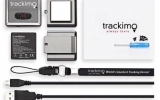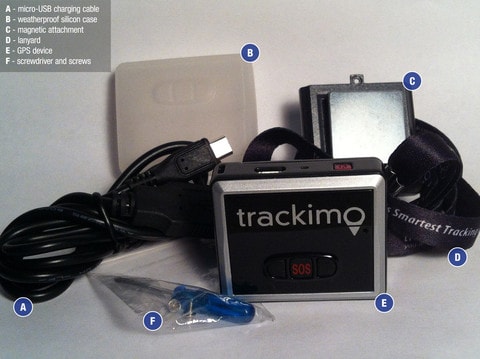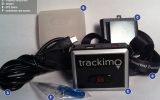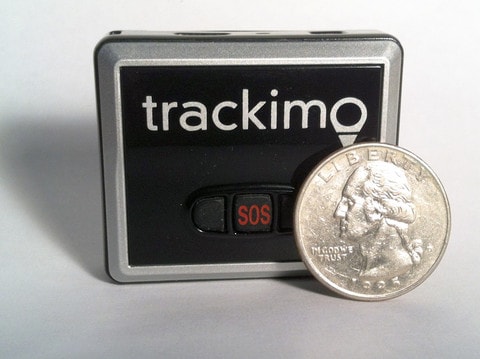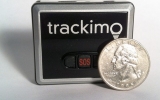 Here are some reasons why you should choose Trackimo over other GPS Devices:
Free GPS service for the first year – Only $5 per month after the first 12 months, the lowest monthly service cost of any tracking device worldwide. The monthly service pays for the worldwide SIM card using the LTE network to report the real time positioning of the device (just like AT&T etc. has monthly fee).
Track anywhere – Trackimo devices can be tracked via web or smartphone app anywhere LTE cellular reception exists worldwide.
Free Android and iPhone Apps – no need to pay extra to know where your device is
SOS Button – With one press of the SOS button, the location can be broadcast via app notification, email, or text
Real Time Tracking – GPS and LTE provide highly accurate current location and one year of history
Smart Alerts – User alerts via text, email, and app notifications for location change, customized speed thresholds, and sudden movement or impact.
Peace. Safety. Security.
Trackimo uses GPS and cellular technology to protect those who matter to you most. A personal tracking device, Trackimo is small enough to fit onto the palm of your hand and is powerful enough to track your loved ones from anywhere on the globe.
Whether you're a concerned parent, a frustrated pet-owner, or a busy fleet manager, Trackimo can give you the edge. With Trackimo you can always keep an eye on your rambunctious teens, your disobedient pets, or your significant others. Simply use the web or your smartphone to know the position of the device.
Using powerful GPS technology, this little device can read a global position with up to 50 feet accuracy. No more wrecked nerves. No more calling a phone that won't pick up. No more mystery. Trackimo helps you find the exact position of your loved ones; and with an SOS button, this device will notify you whenever there is trouble, giving you much-needed peace of mind.
Trackimo allows you to:
track down stolen vehicles
locate your children, pets, or elderly relatives at any given time
know when your child has exited a set safety zone
find a lost family member with Dementia or Alzheimer's Disease
follow up on lost luggage or a business shipment
aid your loved ones in distress
We use simple, reliable technology in a compact, powerful device without the need for expensive hardware costs or pricey contract fees. Trackimo beats the competition with affordability:  we provide you with a free first-year service; and after that you can continue using the product for only $5/month – there are no contractual obligations either. No hidden costs or fees. And if you don't like our device within the first 30 days of use, we will reimburse you the full price (minus a $25 restocking fee).
Trackimo is a powerful, low-cost device that will give peace. Check out the features below:
Product Specifications
Item Weight:                1.4 Ounces (42 Grams)
Item Dimensions:        L: 1.8", W: 1.6", H: 0.7" (L: 47mm, W: 40mm, H: 17mm)
Network Band: 4G Band 1/2/3/4/5/7/8/12/13/17/18/19/20/25/26/38/41 / 3G Band 1/2/5/8/(850/900/1900/2100 MHz)/ 2G Band 2/3/5/8 (850/900/1800/1900 MHz)   
Battery:                       600 mAH Lithium-ion battery
Battery Activity Time: 48-96 hours
Product Warranty:      1 year
In-Box Specifications
1 Trackimo GPS Device – 1 Worldwide SIM Card included
1 Micro USB Charging Cable
2 Battery Door and one with belt clip
1 Battery
Silicon case
Magnetic attachment
Lanyard
Product Highlights:
12 month mobile service included
No contract required
Location-sharing for preset time, 1 hour, to 72 hours
365 Days of past history
Smart alerts: Battery Low, Speed Alert, Geo-Fence
Beeping command to help you find misplaced device
Worldwide coverage*
SOS button
Customized buttons for different messages
Lowest monthly service cost available
Free shipping for Continental U.S and Canada
Twelve months manufacturer warranty
*Note: In Japan, Korea, Australia, Singapore, and small parts of Canada &  US (US dominated by AT&T only), regular 2G and 3G trackers will not work. In these regions, 4G Tracker will work well.