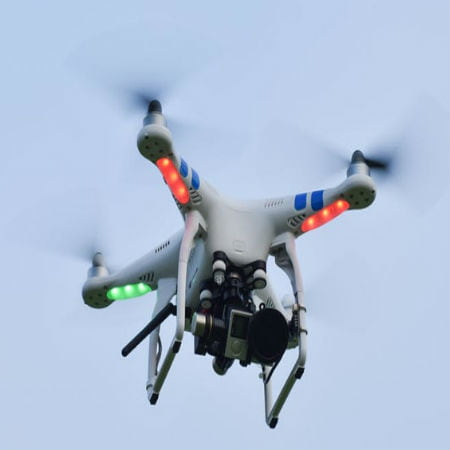 FreeX is a company that manufactures drones but does not make it to the discussion at drone arenas and conventions. Although less popular, the company offers a superb technology embodied in the FreeX MCFX quadcopter drone.
The FreeX MCFX: Go or No?
FreeX MCFX is equipped with the regular drone features: flight autonomy, return to home, position and altitude hold, IOC/headless mode, and so many more. The remotely piloted vehicle already has a built-in GPS tracker that comes in handy in the event that your drone goes missing.
The unmanned quadcopter spans 28 centimeters in length and width without the propellers, and stands 19.1 centimeters tall. Take it out of the box, and with a simple compass calibration, it is ready to take on greater heights for a maximum of 15 minutes of flight time.
Scroll down for videos
What makes this drone worth the purchase is that it boasts 1 kilometer range, which means the drone can still be maneuvered even if it's 1 kilometer above you. In the event that you lose control of the drone, FreeX MCFX automatically flies home to the most recent known location, thanks to its safety protocol algorithm.
FreeX MCFX not only has an awesome built, it is also an excellent choice for aerial photography and filmmaking. The drone can be easily modified, which you can use to attach a GoPro or filming camera for enhanced aerial filming.
Inside the package, you will also find gimbal, but you will need to buy your own GoPro. As for its electronic descriptions, the quadcopter motors are brushless 2212-1050KV, while FreeX branded 15A ESCs, OneTouch 4 flight controller, and an Rx/Tx kit power the radio.
The FreeX MCFX has been around for a while and is currently priced at $258 with free shipping. But if you have EBFreeX, you can get it for a lower price, $238.99.
Watch the videos below
Let us help you. We'd be delighted to answer any tracking questions you have or discuss the options in more details.