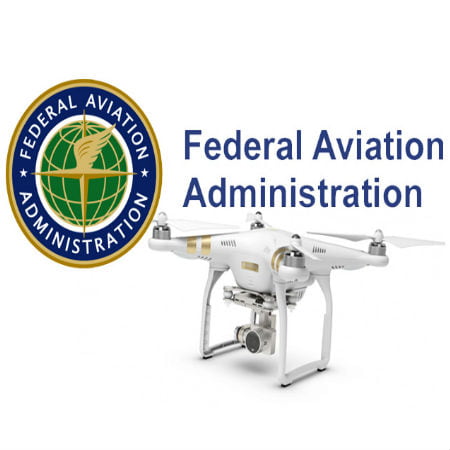 The Federal Aviation Administration (FAA) was given a deadline to meet on the issue of making rules that would be law and binding over the issues of private drones, but they have somehow missed the deadline given by the Congress who is currently breathing down their necks. Lawmakers have pointed a lot of criticism in the direction of the FAA officials in a Capitol Hill hearing based on the fact that the governing aviation body missed their set date to come up with a carefully drafted set of rules amid the ever-increasing popularity of private drones and the potential risks associated with these unmanned aerial vehicles as regards air traffic. The necessity of these set of rules arose from the fear of a crash, which might happen between a drone and an aircraft in the nearest future. The FAA missing drone deadline is now treated a setback for the Congress.
Scroll down for video
FAA Missing Drone Deadline and Getting Plenty of Backlash
At the House transport on subcommittee level, the FAA faced a lot of heat as they failed to, as agreed, issue new rules for unmanned aircraft systems, otherwise known as drones, which had been set since 2012 in a reform law. While the FAA had already released a publication containing a set of rules for small drone certification and operations in the month of February, the agency is still lacking in the sense that it had not yet come up with a proper integration plan and has even further fueled some anger on claiming that a more completed version of the rules and guidelines should not be expected till next year.
Lawmakers were vocal in expressing their dissatisfaction and frustrations due to the FAA missing drone deadline and causing delay, calling for laws and penalties to be drafted and enacted and for every drone that would be in use in every areas to be branded with a registration and identification tag and fitted with a GPS drone tracker so that those found on the erring side of the law could be easily tracked for any punishment that would be meted out to them. Critics have opined that even something as minor as a partial law would help to keep some calm and order as opposed to the absence of oversight now.
"Something is always better than nothing in the face of known danger," said Massachusetts's Democrat, Rep. Michael Capuano, who has, in all honesty, said that he was also an owner of two drones. "Do something before someone loses their life on this."
"It is not if an accident would happen, it is when," supported Rep. Rick Larson, a Washington state democrat.

The Numbers
Right now, the rate of production and sales of drones is reaching new levels with recent reports stating that the surge last year has led to the prediction of at least 700,000 units of drones being sold, which represents a major 63 percent increase in price. As the rate of sales is soaring, so are pilots reporting sightings of these unmanned craft more frequently, reaching a staggering figure of up to 100 reports per month. One of the sightings was from a jet, which was trying to land at an airport with the pilot reporting that the drone had flown about 100 meters just below them, skimming the right wing.
Occurrences like these are what make it necessary for the FAA to develop its rules—and fast.
Watch the video below
Let us help you. We'd be delighted to answer any tracking questions you have or discuss the options in more details