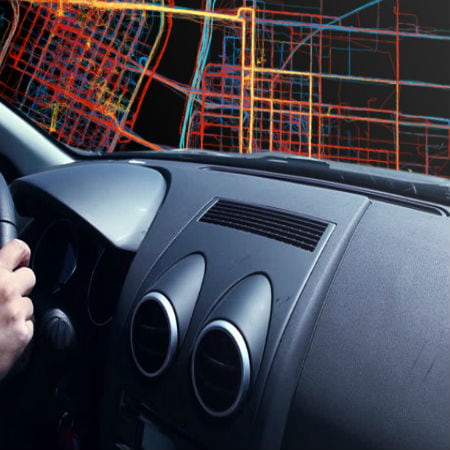 The uses of a GPS tracking system is almost limitless. It positively changed the way people live today. GPS tracking affected people's lives in a way that it has made things easier. Everyone has benefited from using the device including and especially the businesses. Read the article below for you to better know and understand GPS tracking uses.
GPS tracking revolutionized travel. Drivers no longer have to spend long hours on the road. With the help of GPS tracking, they are able to travel without getting lost or stuck in traffic, thus minimizing their fuel consumption.
Indeed, the world has become easier to live in as devices like this are more reliable. And makers are still finding ways to improve the devices.
GPS Tracking Uses
Scroll down for video
The Uses of Trackers for Kids
GPS tracking allows working parents to monitor their children from afar. Using the device gives parents peace of mind knowing their child is safe without them being there. In case the child goes missing, whether they wandered away or got abducted, this tool is very useful in tracking the child's current location.
GPS trackers are adaptable. These are tiny devices that be put inconspicuously in the kid's backpack, jacket, pocket, or shoes. There are also watches equipped with GPS. It's lightweight, and kids can carry it with them anywhere they go.
Tracking of Vehicles
GPS Tracking uses the Global Navigation Satellite System (GNSS) network. This network incorporates a range of satellites that use microwave signals that are transmitted to GPS devices to give information on location, vehicle speed, time and direction. Using GPS technology for your fleet is also beneficial for your company. You can track, locate, and manage your vehicles through the computer with the help of GPS. It may be a bit of a costly investment, but it is definitely worth it. One of the benefits you can get from using it is that you will be able to provide your customers real-time information on the delivery.
Speed Tracker
Another benefit of using GPS for your fleet is you can save on fuel as mentioned before. These days, when fuel price is constantly rising, it's a big help when you're trying to cut operation expenses. Speed limiter is not just for the safety of the motorists on the road but the environment as well. The less time you spend on the road, the less carbon emissions the vehicle releases. GPS tracking system also allows you to monitor and control your vehicles' speed.
Trackimo has variety of reliable GPS devices you can choose from. If you want to know more about how can you benefit using GPS tracking devices and what kind of product is suitable for your needs, visit their Trackimo page.
Watch the video below
Let us help you. We'd be delighted to answer any tracking questions you have or discuss the options in more details