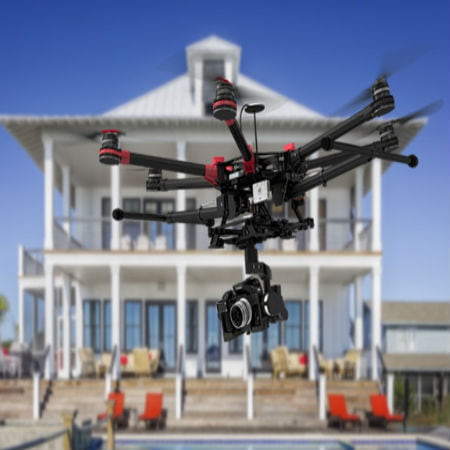 There are some gadgets that are available to everyone. Everyone, from the rich to the poor, can afford those gadgets. Gadgets like mobile phones and television sets are owned by almost everyone. Could drones follow this trend? Could there be a drone for every home?
Scroll down for video
Currently, drones are owned by just a few people. Military units, some surveillance companies, and logistic providers are among the industries making use of drones. It was estimated that in 2015 alone, around 700,000 drones were sold worldwide, according to the Consumer Technology Association.
Xiaomi Launches A Drone for Every Home
Just recently, Xiaomi unveiled its first drone. Counting the number of budget-friendly drones in the market, this drone is also quite cheap as it costs just $380. This is following in the line of Xiaomi's habit of releasing normally expensive gadgets at cheap prices, making them accessible to many people.
The Mi Drone comes with a 1080p or 4k camera as the case may be. It can fly for 27 minutes in a single session, thanks to a 5100 mAh battery. It has location tracking in case of loss, and it has a smart software on board to allow for automatic takeoff and landing, flight planning, and autopilot. This drone would be a relatively potential drone for every home.
In 2011, Xiaomi entered the smartphone market. The company became world's leading smartphone manufacturer for some time. This was made possible due to the reduced costs of smartphone components. Companies like HTC, Sony, and LG suffered reduced profits because of this.
In 2015, Xiaomi did the same thing in the wearable gadget industry as it launched its cheap $15 fitness tracker—the Mi Band.
In the drone industry, a lot of people are skeptical that drones would become available to everyone. They are of the opinion that they would remain limited to a few users. On a side note, it would be best to attach a GPS tracking device to your drones for proper monitoring purposes.
Derrick Xiong is the co-founder of eHang, a drone company that launched a few years ago. Xiong predicts that the small consumer market would make out just about 10 percent of the drone market.
"When the iPhone came, a lot of people abandoned their DSL camera or digital camera," he said. "But it's hard to persuade people to say, 'Hey, we should take an aero selfie.' Maybe they will once a week or twice a week, but it won't be a daily basis. We're not saying we want to sell it to everyone on the street, we want to sell it to people that want to fly a drone."
There are some drone companies that release products aimed at the average consumers. They release drones that are smaller, easier to use, and safer for consumers than drones made by companies like Parrot, DJI, and eHang.
The Hover Camera is an example of such drones. It is manufactured by the Beijing-based Zero Zero Robotics company. It is a foldable drone that can be kept in a backpack. It is designed for indoor use and would cost less than $600.
MQ Wang, the founder of Zero Zero Robotics, explains that the drone industry is searching for a capable long-lasting design that is so simple, anyone can use it. He thinks that drones could be used as selfie machines or become the new hands-free camera.
"What is the most minimally acceptable design for the mass consumer, so that a teenage girl can just grab it off the street and instantly use it?" Wang said. "If a drone can do that, then we think the market will open."
Watch the video below
Let us help you. We'd be delighted to answer any tracking questions you have or discuss the options in more details