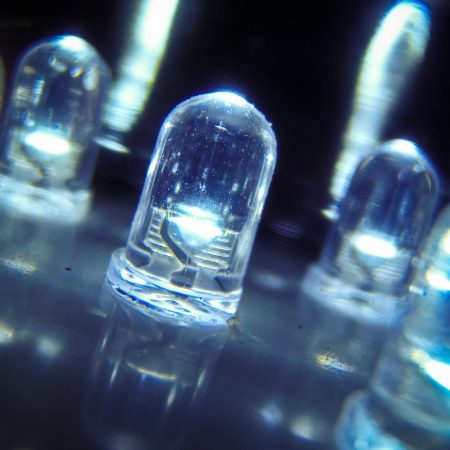 [:en]LED light bulbs are everywhere today, from streets to homes to offices. They do not only allow people to save money, but they offer some other incredible benefits as well.
Various reports suggest that LED lights help save $20 billion in energy costs, helping countries save valuable resources.
If you are still confused about whether to replace your current light technology into LED or not, here are 7 reasons to buy LED lights:
Why You Should Consider Buying LED Lights
1. Reduced Energy Consumption
If you're getting heavy bills every month, then maybe your light bulbs are to blame. Traditional bulbs are said to consume a lot of energy to produce light but LED lights dosn't. Replacing traditional bulbs will cut down your monthly electricity bills to a great amount.
LED lights are said to consume 50% lesser energy than all the other light technologies, hence, cost is reduced.
2. Extended Life
Incandescent light bulbs fail and burn out but LED bulbs do not. Depending on the quality, a LED bulb, can produce a good amount of light for 30,000 to 50,000 hours easily. If you buy from a name like SOMPOR lights, your lights may end up running for even longer periods of time as they produce very high quality products.
On the other hand, incandescent bulbs can only last for about 1000 hours while a CFL bulb for 10,000 hours at max.
Since LED lights have an expected life, they reduce replacement cost and save you money.
3. Instant Brightness
Unlike CFL bulbs, LED bulbs produce maximum brightness the moment they are switched on. In case of CFL bulbs, they take a few seconds to reach the right level of brightness.
4. Dimmable Light
LED lights allow you to customize the brightness as per your needs. This will require you to install a dimmer with its connection to control the level of brightness you want your LED to produce. High-quality LED lights can dim up to 10%, saving you even more energy.
5. They Don't Heat Up
LED bulbs are said to consume 80% of the energy, wasting only a 20%. Meaning, they release less heat compared to CFL and traditional bulbs and stay cooler even after hours of operation.
6. Brighter
LED lights can produce more brightness compared to other lights. About 50 lumens is what a 10 Watt LED can produce. For a traditional bulb to produce the same amount of light, a 75 Watt bulb is needed.
7. Operates in Cold Temperature Too
CFL and traditional bulbs do not operate to their full power when the temperature is low. This is because when temperature goes low, these bulbs require more power to brighten up. In contrast, LED lights show greater performance when the temperature is cold.
It is a good choice to install LEDs in the outdoor area of your home so that cold temperature doesn't affect its performance.
The Verdict
Now that you know the benefits of LED lights, make sure to turn to them right away and enjoy all the advantage they have to offer.[:pt]As lâmpadas LED estão em toda parte hoje, de ruas para casas e escritórios. Eles não só permitem que as pessoas economizem dinheiro, mas também oferecem outros benefícios incríveis.
Diversos relatórios sugerem que os LEDs ajudam a economizar US $ 20 bilhões em custos de energia, ajudando os países a economizar recursos valiosos.
Se você ainda está confuso sobre se deve substituir sua tecnologia de luz atual em LED ou não, aqui estão 7 razões para comprar luzes LED:
1. Consumir menos energia
Se você está recebendo contas pesadas a cada mês, talvez suas lâmpadas sejam culpadas. As lâmpadas tradicionais dizem que consomem muita energia para produzir luz, mas uma luz LED não. Substituir lâmpadas tradicionais reduzirá suas contas mensais de eletricidade para uma grande quantidade.
As luzes LED são ditas para consumir 50% de energia menor que todas as outras tecnologias de luz, portanto, o custo é reduzido.
2. Vida prolongada
As lâmpadas incandescentes falham e queimam, mas as lâmpadas LED não. Dependendo da qualidade, uma lâmpada LED, pode produzir uma boa quantidade de luz por 30.000 a 50.000 horas facilmente. Se você comprar de um nome como as luzes SOMPOR, suas luzes podem acabar executando por períodos ainda mais longos, pois produzem produtos de alta qualidade.
Por outro lado, as lâmpadas incandescentes só podem durar cerca de 1000 horas enquanto uma lâmpada CFL é de 10.000 horas no máximo.
Como as lâmpadas LED têm uma vida esperada, elas reduzem o custo de reposição e economizam dinheiro.
3. Brilho instantâneo
Ao contrário das lâmpadas CFL, as lâmpadas LED produzem o brilho máximo no momento em que são ligadas. No caso de lâmpadas CFL, eles demoram alguns segundos para atingir o nível de brilho direito.
4. Luz Dimmable
As luzes LED permitem que você personalize o brilho conforme suas necessidades. . Isso exigirá que você instale um dimmer com sua conexão para controlar o nível de brilho que deseja que seu LED produza. As luzes LED de alta qualidade podem diminuir até 10%, economizando ainda mais energia.
5. Eles não se aquecem
As lâmpadas LED são ditas para consumir 80% da energia, desperdiçando apenas 20%. O que significa que eles liberam menos calor em comparação com CFL e lâmpadas tradicionais e ficam mais quentes mesmo após as horas de operação.
6. Mais brilhante
As luzes LED podem produzir mais brilho em comparação com outras luzes. Cerca de 50 lumens é o que um LED de 10 watts pode produzir. Para que uma lâmpada tradicional produza a mesma quantidade de luz, uma lâmpada de 75 Watt é necessária.
7. Opera também em temperatura fria
CFL e lâmpadas tradicionais não funcionam com o seu poder total quando a temperatura é baixa. Isso ocorre porque quando a temperatura baixa, essas lâmpadas exigem mais energia para iluminar. Em contraste, as luzes LED mostram maior desempenho quando a temperatura está fria.
É uma boa opção para instalar LEDs na área externa da sua casa, de modo que a temperatura fria não afecte a sua performance.
O veredito
Agora que você conhece os benefícios das luzes LED, certifique-se de voltar para elas imediatamente e aproveitar todas as vantagens que eles oferecem.[:]
Watch the video below
Let us help you. We'd be delighted to answer any tracking questions you have or discuss the options in more details