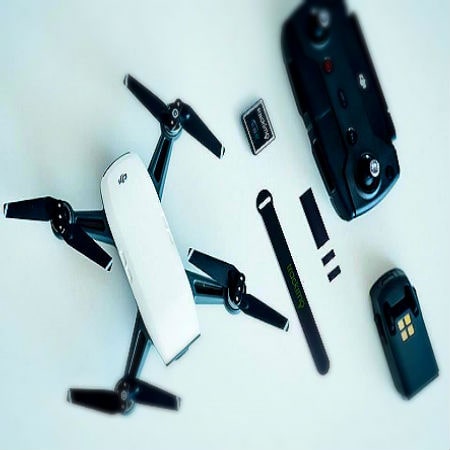 It's a new year again, and more quadcopters are being released into the market with better features, making it more confusing than ever to make the choice. Which of them should you share your first drone photography experience with? Or should you upgrade? Has your previous one given up already? Do you perhaps need another one that excels in one aspect that the drone you have isn't so competitive in? Are you on a budget? We got you covered! As an update for our list of the best drones to buy in 2018, here's our list of the 2019 best drones to buy.
2019 Best Drones to Buy
DJI Mavic Air
Scroll down for the videos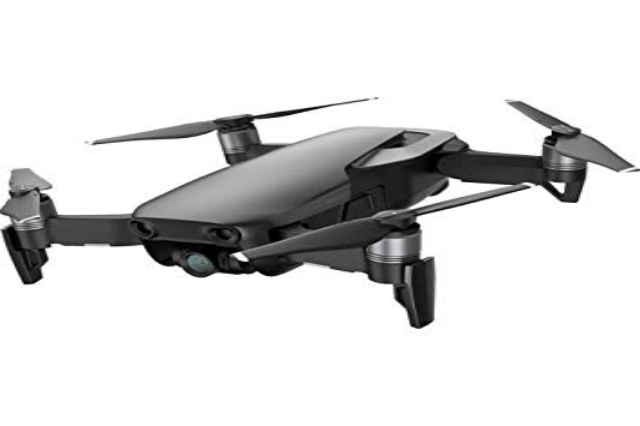 Weight: 430 g
Camera resolution: 12 MP
Battery size: 2,375 mAh (21 mins)
Range: 6.2 miles
Price: $799
DJI is at it as always, and this time we decided to top the 2019 best drones list with DJI's most powerful and affordable drone, the Mavic Air. Foldable and portable, Mavic Air was built to go wherever adventure takes you. It's as tall and wide as a smartphone when folded but at the same time captures 4k resolution photos at 60 frames per second, track moving subjects, and boomerang around them on a precoordinated path. The only downside is the 21-minute battery life, and flight tests show that 19 minutes could leave you with 17% battery. But if you don't need longer than that to shoot or if you have extra juice to spare, we highly recommend this.
DJI Mavic 2 Pro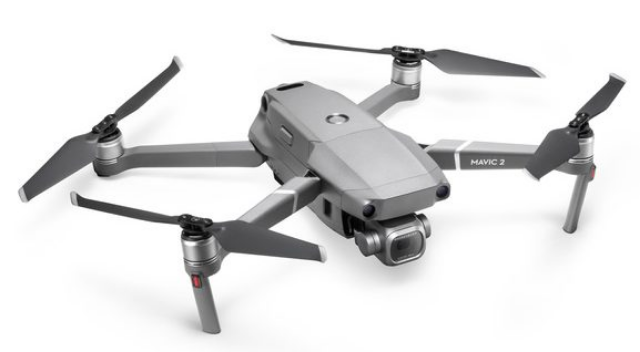 Weight: 907 g
Camera resolution: 20 MP
Battery size: 3,850 mAh (31 mins)
Range: 3.1 miles
Price: $1,499
If you want to spend the money, DJI's Mavic 2 Pro is the best one out there. Equipped with a color-rich 4K HDR camera, Mavic 2 Pro gives us the sharpest video and photos out of any consumer-level drone, thanks to its all-new Hasselblad L1D-20c camera. The brand new 1-inch CMOS sensor has an active sensing area four times more effective than its predecessor, the Mavic Pro. The large sensor also means better performance in low-light environments with a more extensive ISO range, and max ISO is lifted from 3200 to 12800. Its f/2.8-f/11 adjustable aperture also gives you more flexibility in handling different light conditions.
DJI Mavic 2 Zoom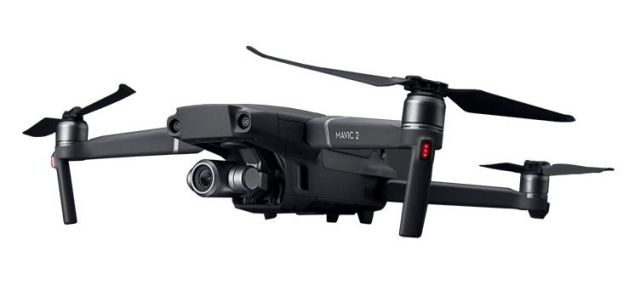 Weight: 905 g
Camera resolution: 12 MP
Battery life: 3850 mAh (31 mins)
Range: 5 miles
Price: $1,178
At par with the Mavic 2 Pro, the Zoom boasts a Dolly Zoom effect, a feature that lets it fly backward while zooming in (it has a 24-48mm 2x optical zoom lens) to keep the subject at the same size while stretching and morphing the background. Omnidirectional sensors also make it very hard to crash at normal speeds and even play a part in the excellent object tracking like the Pro. Weighing 2 grams less than the Pro, it brings with it powerful motors and speed control systems, capped with surprisingly quiet propellers. This makes it nearly as capable as heavier drones in the wind—with a high maximum speed and very responsive controls. Aside from the lighter weight, it's costs $320 less than the Pro. The only downer is the zoom lens (24-48mm efl), which is more useful for cinematic effects than it is for stills.
Parrot Anafi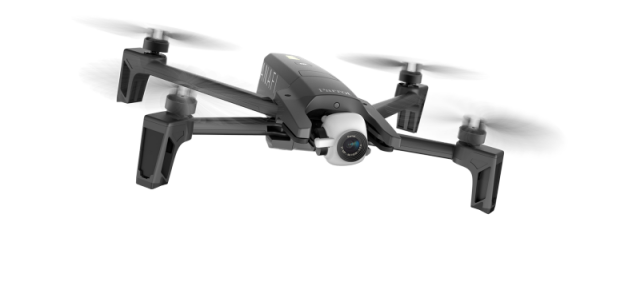 Weight: 310 g
Camera resolution: 21MP
Battery life: 2,700 mAh (25 mins)
Range: 2.5 miles
Price: $600
Anafi surprisingly rivals Mavic Air among the 2019 best drones in terms of video quality and features. However, notably there's no obstacle avoidance, so you will need actual skill to operate it. Nevertheless, it's easy to control and very stable in flight, even in a stiff breeze. Because of the absent feature, though, it costs around $120 less than its DJI counterpart. Like the Mavic Air, this drone is foldable for easy transport, though not as pocket-sized due to its 244 mm length when folded. Still, it fits perfectly in a small shoulder bag and is actually 110 g lighter than the Mavic Air. The huge con? Parrot charges extra for in-app features like follow-me modes that DJI already includes.
Parrot Bebop 2 FPV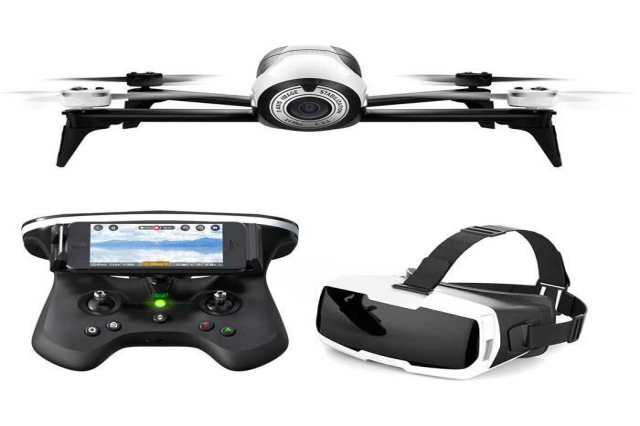 Weight: 500 g
Camera resolution: 14 MP
Battery size: 2,700 mAh (25 mins)
Range: 300 metres
Price: $400
A mid-range choice that won't eat up your wallet among the choices of 2019 best drones, the Parrot Bebop 2 comes packed with features that make it easy to fly. You may simply use an Apple or Android device or, for an even more satisfying experience, the Skycontroller tablet dock. This model also comes with an FPV goggles for an immersive flying sensation. The camera utilizes a fisheye lens, and stabilization software removes the need for a gimbal. Unlike the Anafi, Bebop 2 is equipped with an emergency cut-out feature that stops the rotors as soon as they come into contact with an obstacle, prolonging its life. On the downside, Parrot always seems to lock away their more interesting features, which doesn't really make this drone cheaper than the rest. Moreover, the range is pretty limited, which means you'll have to do some extra walking while operating it.
DJI Mavic Pro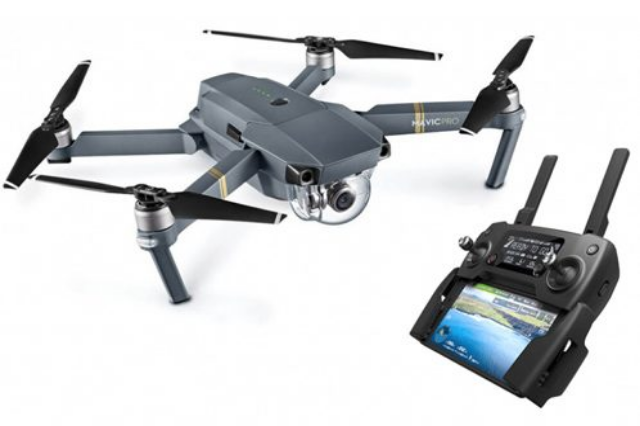 Weight: 734 g
Camera resolution: 12.35 MP
Battery size: 3,830 mAh (27 mins)
Range: 4.3 miles
Price: $999
Although replaced by the DJI Mavic 2 Pro, DJI's Mavic Pro is still one of the 2019 best drones around, with the price significantly lowered down. When folded, it could fit into a package the size of a milk carton, but don't let its pint-size dimensions fool you: it can shoot crisp 4K footage from a mechanically stabilized camera mounted on a gimbal and can land automatically in the exact same spot it took off from. The Mavic Pro has a speed of about 40 mph and comes with a dedicated remote control, like the rest of DJI's drones. You just have to plug your phone into the holder, launch the DJI Go 4 app, and watch everything transmitted back to the screen. The Mavic Pro's size, though, does come with a disadvantage: a smaller sensor means weak low-light shooting.
DJI Phantom 4 Pro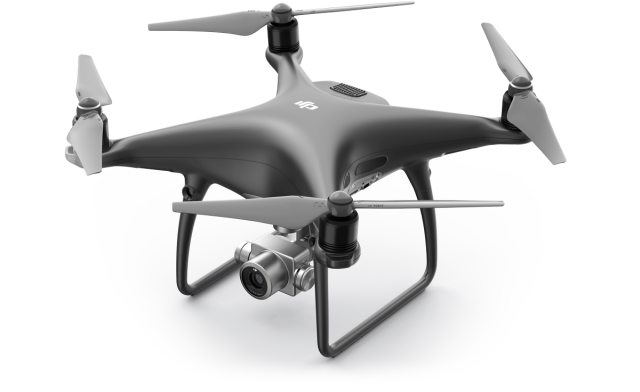 Weight: 1,375 g
Camera resolution: 20 MP
Battery life: 5,870 mAh (25 mins)
Range: 4.1 miles
Price: $799
With a more sturdy construction, updated object-avoidance technology, and like so many of DJI's offerings, a remote control that connects to a feature-rich app, the Phantom 4 Pro can also track you using its ActiveTrack feature. Just tap on the TapFly button on the app, and it will follow you in the direction of your choice while avoiding any solid obstacles in its way, owing to its three-sided obstacle avoidance. This truly makes it one of the 2019 best drones around. Like the Mavic 2 Pro, the Phantom Pro's camera can capture 4K footage at up to 30 frames per second and shoot 1080p at 120 fps, perfect for capturing fast moments in slow motion. Con? It's heavy and not as portable as the Mavic.
DJI Spark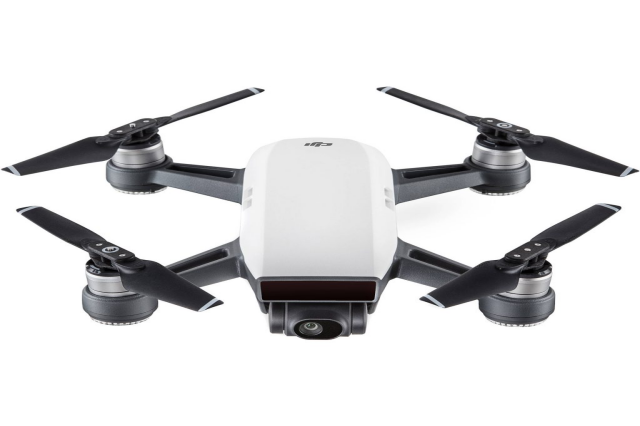 Weight: 300 g
Camera resolution: 12 MP
Battery life: 1,480 mAh (16 mins)
Range: 1.2 miles
Price: $400
Smaller and lighter than its closest cousin, the Mavic Air, the Spark offers a lot among the 2019 best drones. You can launch the drone from the palm of your hand, and have it capture a few predefined shots of you with simple gestures. The size is nothing larger than a soda can and smaller than a super-sized phone. Other features include GPS stabilization technology and obstacle avoidance. The Spark also sports a handful of brand-new modes including Rocket, Dronie, Circle, and Helix. A two-axis mechanical stabilizer makes for relatively smooth video footage, although only up to "standard" high definition, 1080p, which actually isn't that bad. Again, because of the size, the flight time can be disappointing. With just over 15 minutes' worth of flight time, you'll soon worry about it when flying outdoors. Also, since it relies on gesture controls, a remote control is not included.
DJI Phantom 4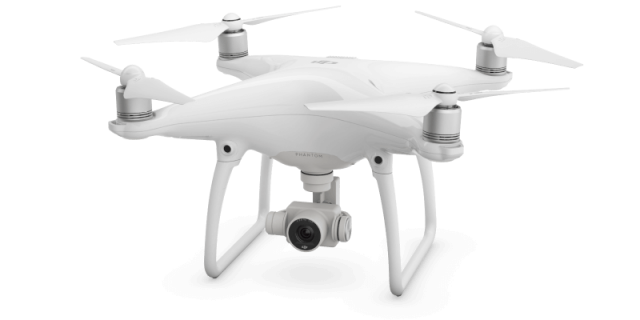 Weight: 1380 g
Controller: Yes
Camera resolution: 12.4 MP
Battery size: 5,350 mAh (15 to 20 mins)
Range: 3.1 miles
Definitely one of the 2019 best drones, the Phantom 4 is a refinement of the Phantom 3 Pro. Tweaks were made to the camera's performance, but the major upgrades are the robust design, improved materials, and flight aids using new sensors. This makes the Phantom 4 a worthwhile upgrade over the Phantom 3 Pro and an even better choice for photographers who need a sturdy piece of kit that will deliver great results. The 4K video recording is supported, and the gimbal design means you get rock-steady footage even when the drone is moving at speed and changing direction. At 1080p, the camera takes a leap from a maximum of 60fps to 120fps, with an additional 3840 x 2160 (4K) option alongside the existing 4096 x 2160 (4K), and a new 2704 x 1520 (2.7K) option. The Phantom 4 offers a similar degree of performance and functionality with DJI's Inspire but for a lower price, making it an excellent option for beginner aerial photographers than experienced professionals. The common complaint, again, is battery life.
PowerVision PowerEye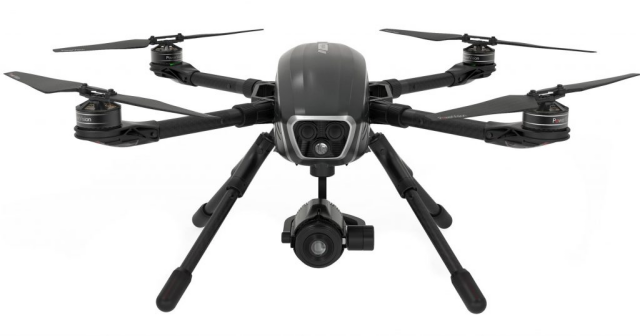 Weight: 3,950 g
Camera resolution: 16.1 MP
Battery life: 9,000 mAh (29 mins)
Range: 3.1 miles
Price: $2,999
Being the most expensive drone in this list of 2019 best drones, the PowerEye surely does not disappoint. It is an all-in-one flying camera designed for today's professional and aspiring cinematographers, featuring a high-quality camera with replaceable 4/3 standard lens, 4K ultra HD 360° video, and a mounted thermal camera. The manually folding down arms allow for a surprisingly compact traveling position in its included travel case. Some reviews call it a beast of a drone, and it is rightfully so. Pilots will have the ability to see the video from the FPV and SMV feeds simultaneously. This dual viewing feature can be managed by one person using a single mobile device in split-screen or picture-in-picture modes using the PowerEye App. The cameras can also be split between two devices with one managing FPV, and the other managing SMV. The disadvantages? First would be the price, obviously, and the control app and remote are less complex than DJI's, so there are fewer software features.
Once you get your hands on any of these 2019 best drones, be sure to be extra careful. Aside from the inevitability of accidentally crashing them or losing them when the battery drains while the drone is out of range, high-quality drones are also an easy target for thieves. But with Trackimo's 3G GPS Drone tracker, you'll find your lost drone in no time. Already have a prized drone of your own? Get a tracker device today!
Watch the videos below

Credit Video to TECH LEGEND
Let us help you. We'd be delighted to answer any tracking questions you have or discuss the options in more details.